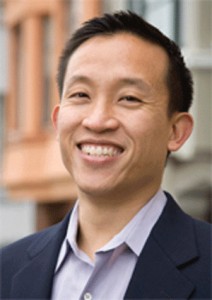 The word on the street is that David Chiu, our new president of the Board of Supervisors, is a Muni rider like the rest of us. The Chronicle's City Insider reports that Chiu doesn't own a car and gets around town on foot, bike, and Muni:
He said he gets around town biking, walking, using a car-share program and riding Muni. He has a monthly Muni FastPass and regularly rides the 1-California, 19-Polk and Van Ness Avenue lines.
I'll be keeping my eyes peeled for the supervisor on the 47 and 49! Let us know if you have other sightings of our city employees.