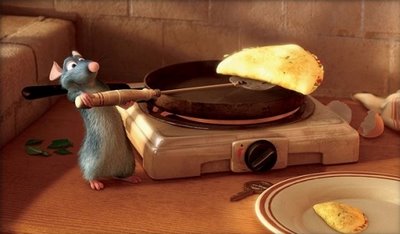 I've seen some pretty nasty stuff after riding Muni twice a day for almost two years, but what I saw a couple of days ago takes the cake.
A woman got on the 31 Balboa at Montgomery and Market with a small (about 10″ wide 5″ deep) tupperware FULL OF RATS! Not gerbils, not hamsters, but about 8 to 10 full sized rats! She looked like she might be homeless, so I doubt they were from PetSmart. I thought to myself "Shit, that's pretty nasty, but at least she has a lid on the box".
But then she proceeded to take the lid off and feed the rats small bits of carrots. They all started crawling all over each other, and the bus was quickly filled with the raw stank of rat pee. Afraid that we would hit a bump and she would drop the box, I quickly got off at the next stop.
Whether they involve animals or not, if you have a Muni or BART story to tell, send it our way.