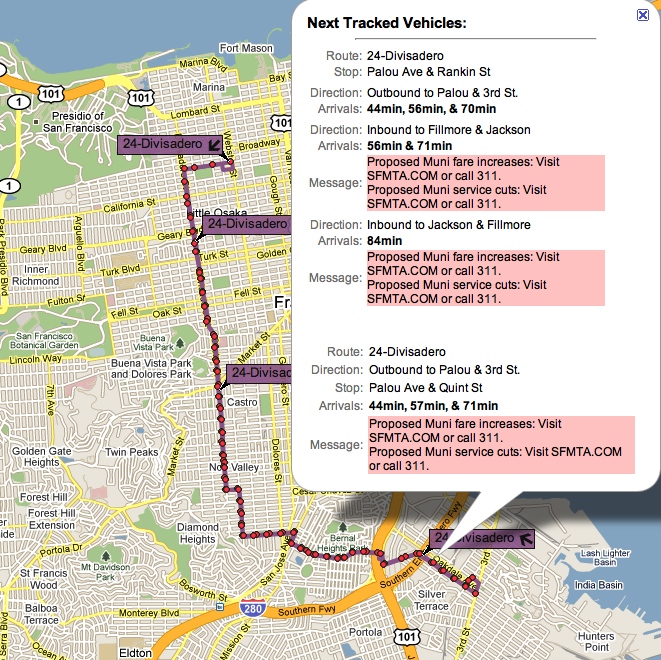 Muni rider Anthony sends this screenshot, along with the following observation:
I was watching Nextbus.com for arrival times on the 24 line, and I couldn't help but realize that our muni service is running pretty thin already. where will these cuts come from?
We all probably run into similar conundrums every day. It's not exactly inspiring, let us say.
Here's a full list of the latest proposal (still not adopted by the SFMTA board of directors). The proposed transit cuts are broad. See how they might affect you. Let your voice be heard at MTA town hall meetings on Feb. 6 and 9.