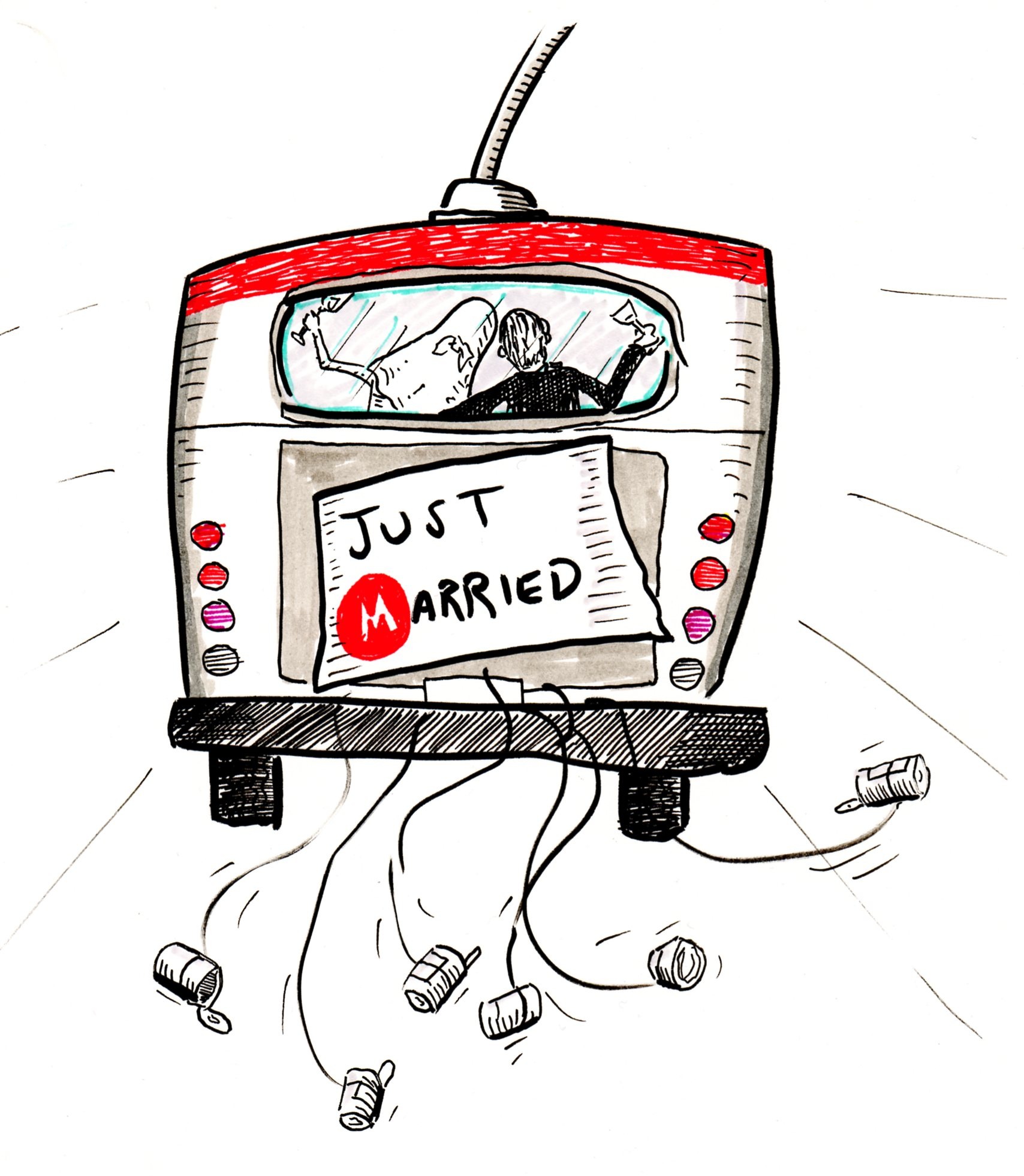 Illustration by David Tracy.
Right at this very moment, Muni Diaries sweeties Jeff and Tara are getting hitched in San Francisco! You know Jeff as Muni Diaries editor and Twitter-master, and Tara as our reporter and contributor. Together they are the most delightful, intelligent, and down-to-earth people you can ever hope for in a colleague or a friend.
So, please excuse this non-Muni moment while we get dressed up and drink to Jeff and Tara!
See you Monday!