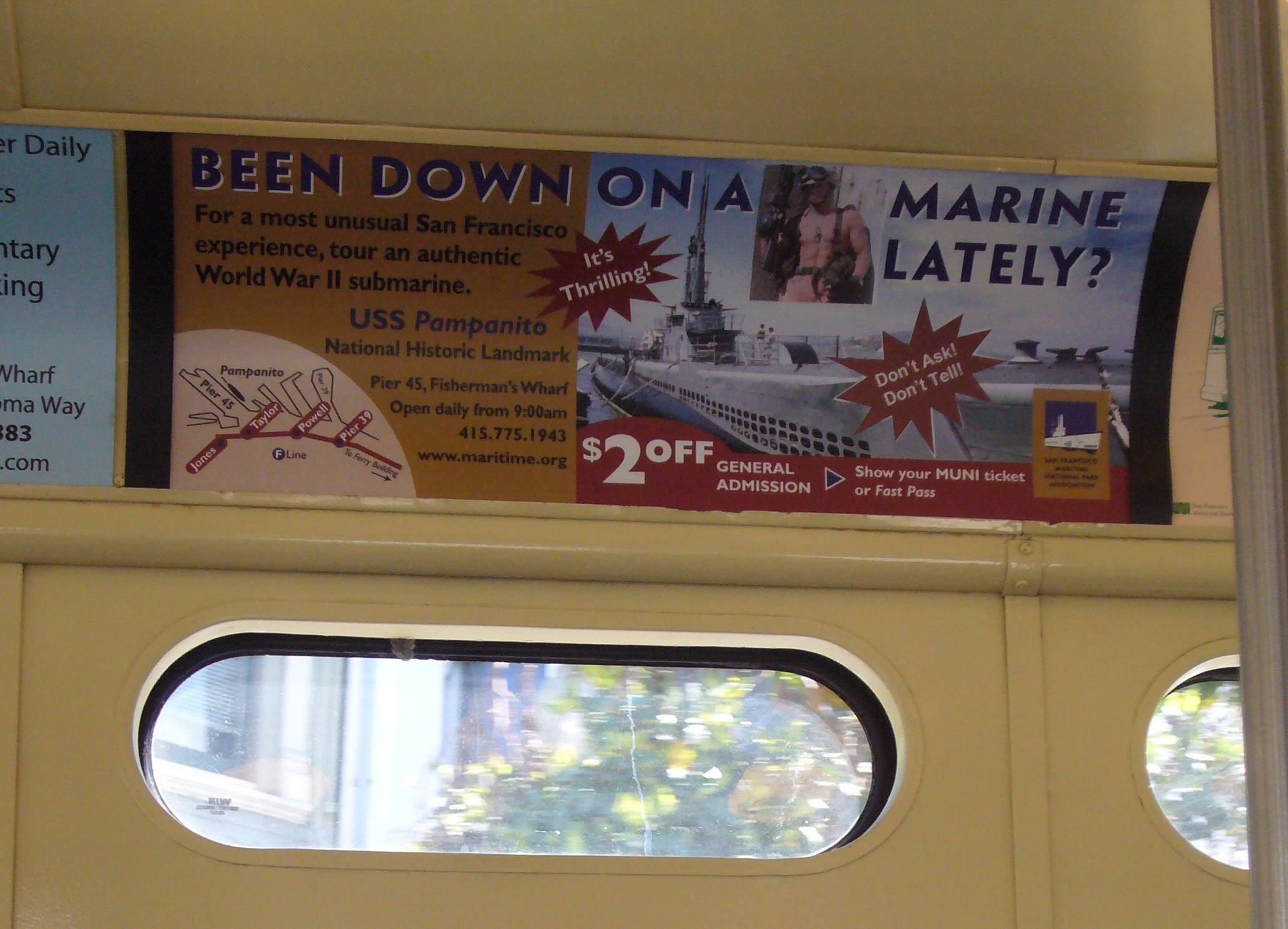 Okay, LOL. This thing sure is picking up steam. Lixy sends today's installment of Muni Adbusted:
As for the fake ads on Muni, here's a good one (from a while ago) which creatively re-uses and appropriates a pre-existing ad, which used to be all over the F-Market.
Same sixth-grade humor as Cum Tums, Fartine, and Du Beers. But this one at least made me giggle.
Keep sending these "modifications" to Muni Diaries!