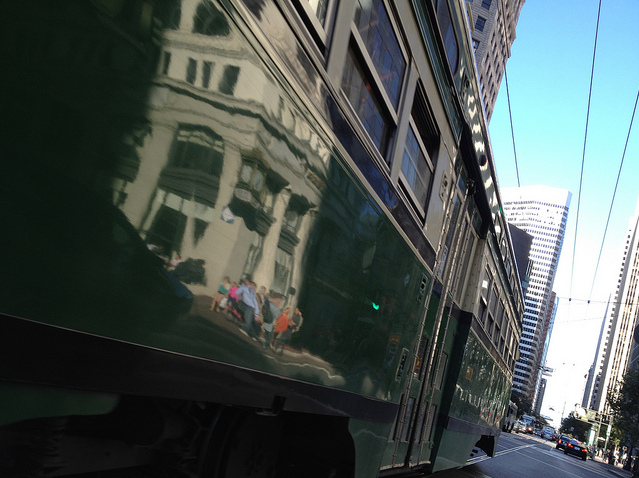 Photo by Christina B. Castro
Remember that one time when you ran for the bus and the driver stopped for you? Not everyone's so lucky, says Alex.
I witnessed a wretched behavior by the driver of the 43 Masonic the other day. At the corner of 7th Avenue and Lawton, I get on the bus and the driver slowly makes his right turn onto 7th Avenue. Suddenly a guy is running after the bus, exclaiming his intent to board. Several of us on the bus tell the driver, who is making the turn but is only going about 5 mph and has the hopeful passenger in his sight.
Traffic on 7th Avenue is light and the driver could easily stop. I have waved down the 43, 44, and 36 at this spot before. But the driver just ignores us all and heads for Forest Hill Station. As I disembark, I ask why he didn't stop for the guy. The driver says, "He should've been at my stop in time!" To which I retort: "After cutting service by 10%, increasing Fast Pass prices, and oh yeah the 6% raise you got last week, couldn't you do better? He said a bad word. Several, but I had to walk away quickly lest a moment of poor impulse control arose.
What do you think: should the driver stop for people running after the bus, within reason? We also just learned that Muni was only 57.2 percent on time in August, so maybe one factor outweighs the other?