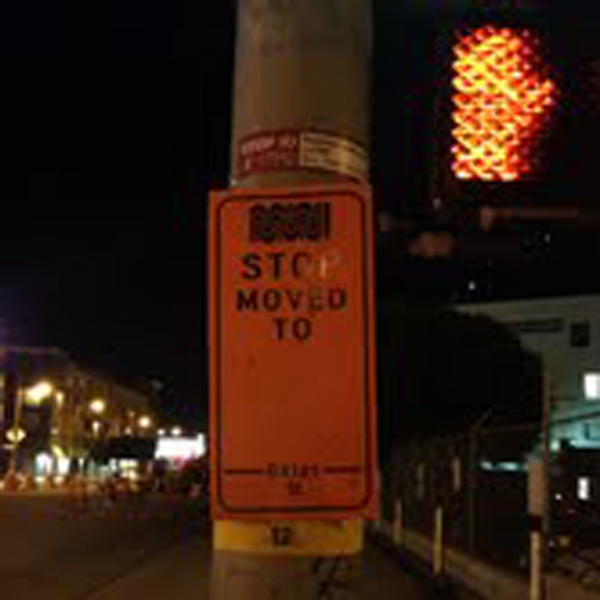 Head-scratching is the theme on Muni Diaries this week. Which should surprise … no one. Sarah's got a story to keep the ball rolling …
This is what I encountered last night at Caesar Chavez and Valencia while waiting for (looking for) the 12. Yup, some Muni worker thought it was appropriate to tack up a completely blank sign telling me that the stop had moved somewhere for some period of time.
In the end, I was still able to flag down the driver, but I got a verbal lashing for standing in the wrong spot. I tried to explain to him that the sign provided me with zero information about WHERE to wait, but he just kept screaming at me and then took off so quickly that I fell over on the bus.
Another fun evening with our friends at Muni!
Got a Muni head-scratcher? Share it here on Muni Diaries.