Tug-Muni Metro Pulls Its Predecessor to Pasture
We've been hearing a lot this week about the scene above. First was Jeremy, who captured the scene of a Muni Metro towing an old Boeing LRV from Mint Yard behind Safeway on Market. See Jeremy's video here.
We asked Jeremy if he knew the story behind this move.
Yes it was towed by a 2car breda train up the J line to Metro Yard… I don't know the reason….yet :)
The next day, we heard from Jeff, who shared this photo: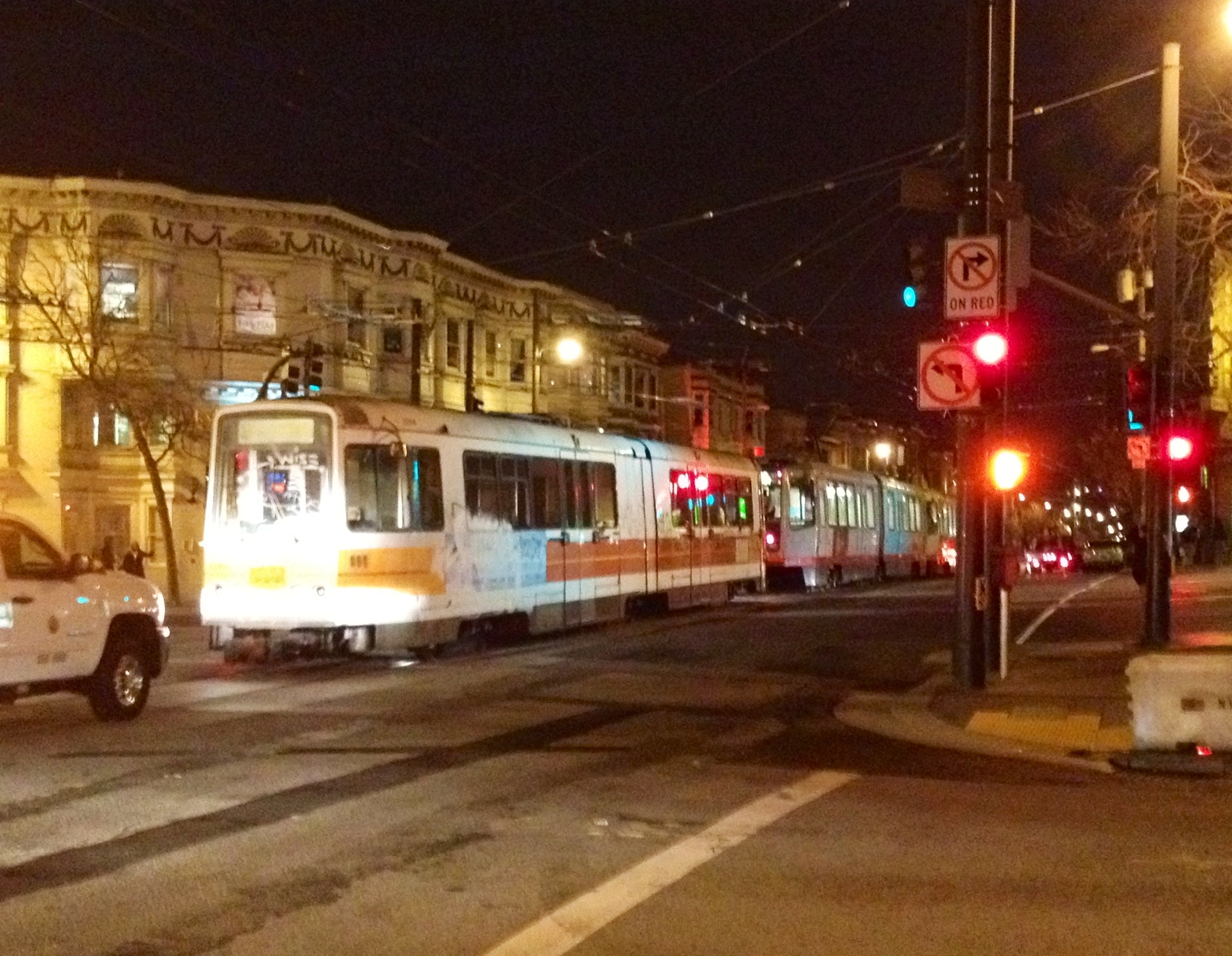 Jeff says, "I saw this broken ass Boeing car being towed down Church at Market around 10:30 last night. I wondered what's up? Good luck. We're all counting on you!"
Later that day, we got a tweet from @whole_tost. He also shot sent us video of the wondrous event:
Neat stuff.
On Thursday, we heard from Allen, who sent along these images: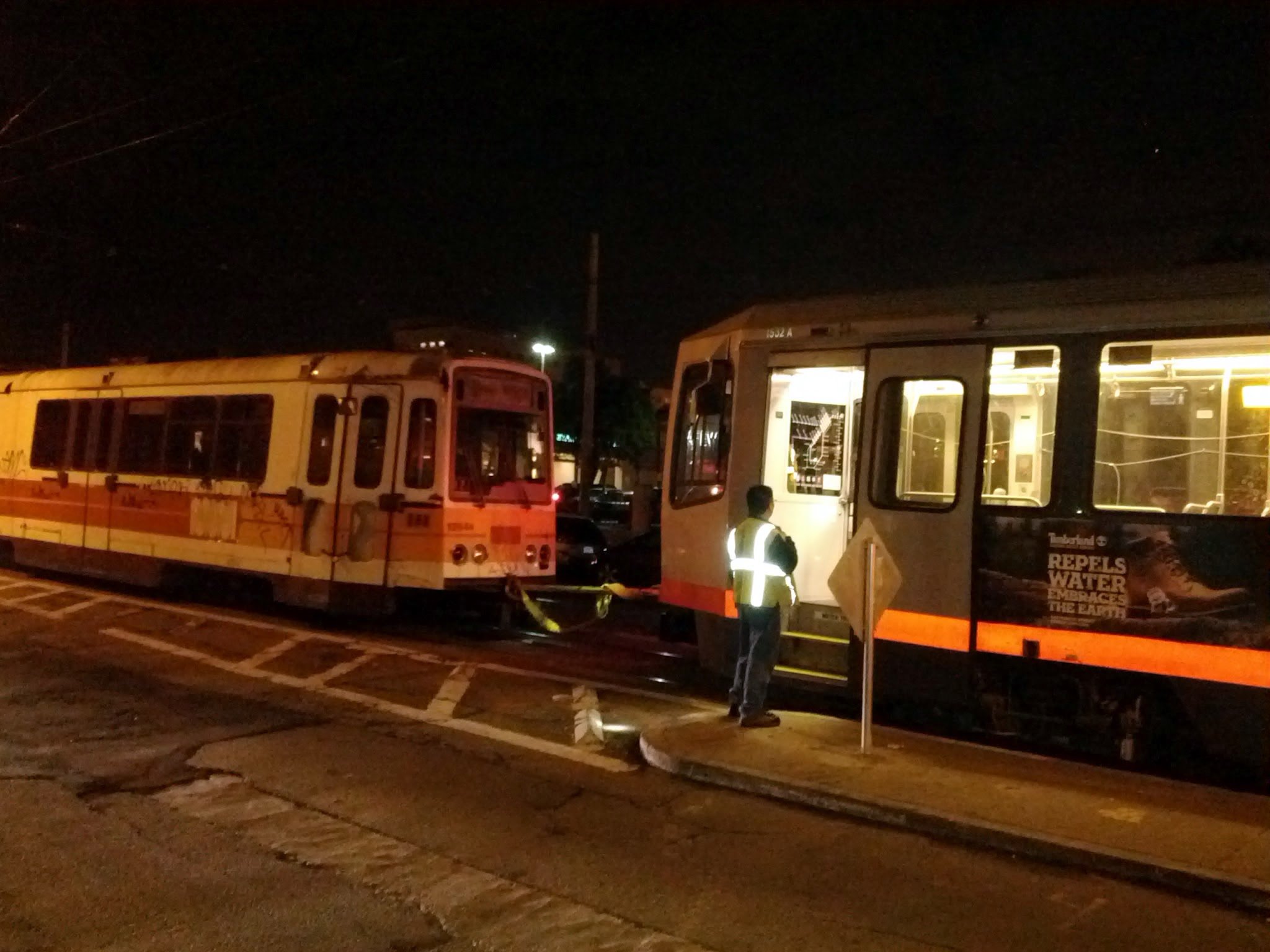 We're still waiting to hear back from Jeremy, but if anyone can fill us in in the meantime, do so in comments, please.
No related posts.