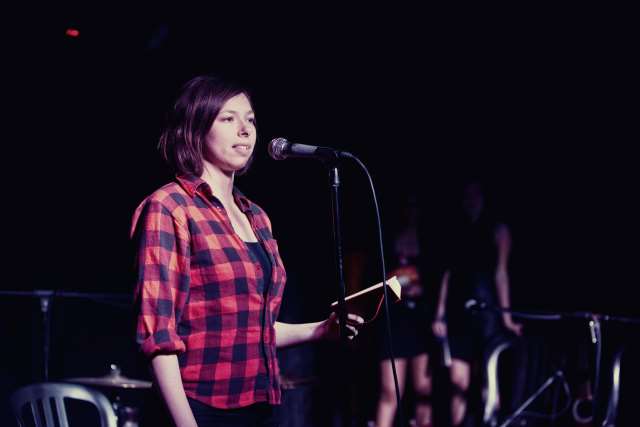 Love comes in all forms, and in San Francisco, you'll encounter love and relationship rituals you never imagined possible. Writer Anna Pulley shares a story about a fertility party she covered as a reporter (which might also be why she isn't allowed to plan dates any more).
She is the author of The Lesbian Sex Haiku Book (with Cats!), which Cheryl Strayed called a "must-read," Tegan and Sara said was "an adorable and hilarious way to start the day," and Jennifer Tilly said was "thoroughly charming."
You can find her sex and relationship advice column on her blog, as well as in weekly advice columns for The Chicago Tribune's RedEye and (formerly) AfterEllen. Anna also holds the distinction of being in the first Muni Haiku battle in Clarion Alley.
Listen to Anna's story here:
iTunes
Google Play
Download
p.s. As fertility ritual parties go, you might not want to listen to this episode with your kids, or just be prepared to do lots of explaining!
Got your own very-SF strange and wonderful ritual to report? San Francisco Diaries is looking for your personal stories about what it means to live here, and what makes our city "so San Francisco." Tag us on Facebook, Instagram, or Twitter. Our email inbox is always open.