about us
Our mission
Muni Diaries is your slice of life in San Francisco. On Muni Diaries, anyone can share a story or photos about the great or not-so-great stuff happening on the bus. Whether you love Muni or despise it, we are all in this together.
Muni Diaries is an independent website unaffiliated with any transit agency. We are just a ragtag group of Muni riders who love our city and the ups and downs of our public-transit system.
Who is Muni Diaries?
You! You are the contributor, the diarist, and the documenter of this cultural force of city living. Help us document San Francisco life by sending us your stories at muni.diaries.sf@gmail.com.
Stay in touch:
Press:
Check out  Muni Diaries making the local (and international!) news.
Work with us:
Want to sponsor an event? Have a cool collaboration idea? Email us for a media kit and rates. We're always looking for more ways of connecting with our community.
The Muni Diaries Crew: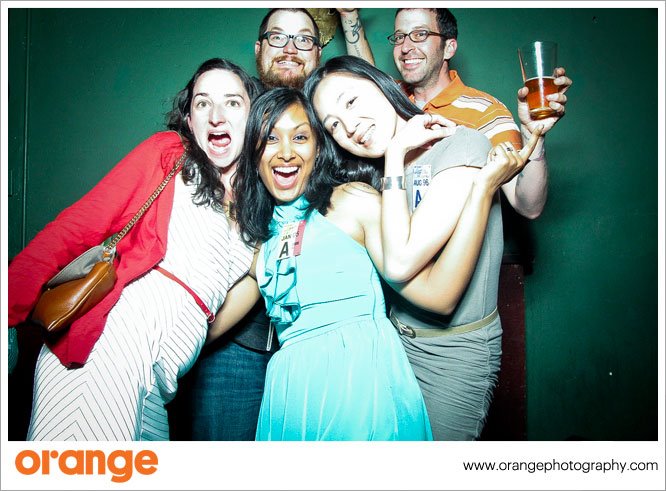 Contributors
Laura, @caltraindiaries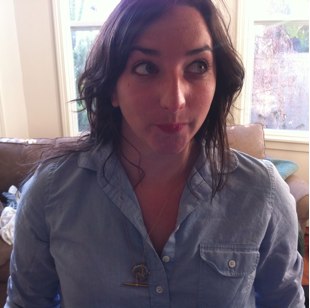 Laura has had the helm of @caltraindiaries since approaching us with a great Caltrain story at a Muni Diaries Live event in 2009.
Born and raised in the Bay Area, Laura's first public transportations experiences were with the VTA (that's Valley Transit Authority in the Peninsula) and Caltrain.  Little did she know she's end up taking Caltrain from San Francisco to Palo Alto, from Palo Alto to San Francisco, over and over again as a adult. Luckily the latter trips came with a smart phone and the know-how to always tag off.
When she's not on the train, Laura helps market the Internet (yay tech bubble), runs from one neighborhood to the next and tries to determine which is better: Humphry Slocombe or Bi-Rite. She's also currently working on perfecting a pizza dough recipe.
Craig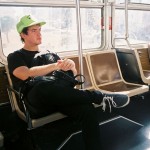 Craig joined Muni Diaries in the summer of 2012 to redesign the Muni Diaries website, as well as other promotional materials. Craig lives in the Mission and relies entirely on Muni. Within three days of moving to San Francisco in 2007, he received a Muni ticket and found himself in court disputing it a week later. He received another ticket on his birthday, but it was thrown out by a very nice police officer. Now, his day job pays for his transportation and Craig rides Muni entirely legally. When he's not busy designing, he can be seen playing rock and roll music, cooking nearly edible food at home, and never dancing.
To see more of his great work, and to inquire about projects, check out craigfowlerdesign.com.
Editors
Eugenia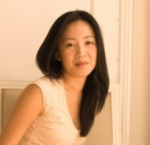 One of the co-founders of Muni Diaries, Eugenia spends her days and nights exploring the nooks and crannies of the internet for companies big and small. In a previous life, she had been a reporter and editor at New America Media and a some-time commentator for 91.7 KALW. Her work has appeared in the San Francisco Chronicle, KQED, and San Francisco Magazine. When she's not in front of a computer, you can find her busily wiping her hands with Purell and eavesdropping on the 47, 49, or 1.
Jeff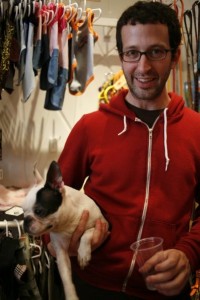 One of Muni Diaries' co-founders (along with Eugenia), Jeff spends most of his days writing and editing online courses for a local art school. He used to write and copy edit for a newspaper and a handful of magazines and other printed, dead-tree publications. But, feeling buoyed by his move to the internet, hopes never again to lend himself to such wanton destruction of nature and causes of litter on city streets.
In all seriousness, though, Jeff enjoys reading and editing just about anything. He likes dogs. He likes baseball. He likes getting out of town. He likes drinking massive amounts of beer and wine, and eating good food. He decided that pizza wins over nachos. Close call.
The 14, 14R, and 49 are his lines. He occasionally flirts with the 38 and 38R, but don't tell his main routes?
Tara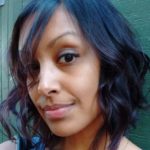 When Tara's not engaging with Muni Diaries' amazing community or downing a Manhattan before emceeing Muni Diaries Live, she's a writer/editor/content marketing type. Back when you could live around these parts on a journalism salary, she wrote and reported for print pubs (The San Francisco Examiner and the San Mateo County Times), priming her well for public-transit minutiae and local-government WTF. Love: Manhattans, pets (yep, all of them, including reptiles and rodents), Bikram yoga, baseball, and travels near and far.
Like you, Tara has a tepid relationship with Muni, which travels often and fiercely though her Chinunionob (Chinatown/Union Square/Nob Hill) 'hood.
38, 2, 3, 30, 45, 8X, N…Bingo!
——
Logo and bus illustration in our masthead by Suzanne LaGasa.