Muni Diaries Podcast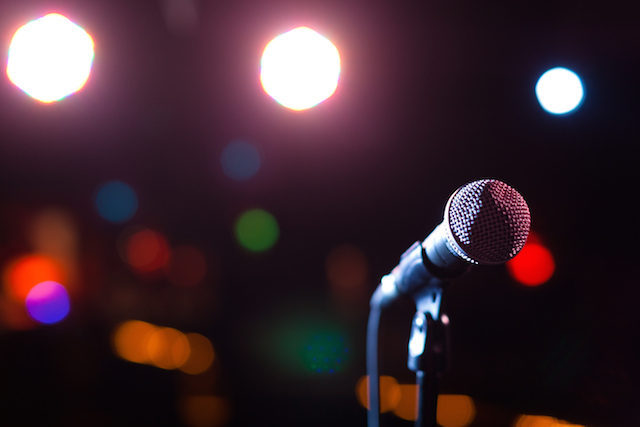 The Muni Diaries Podcast features stories told at Muni Diaries Live, as well as stories recorded in-studio for our spinoff project, San Francisco Diaries. To subscribe, find us on iTunes, Google Play, Stitcher, or use this RSS link.
Like our theme song? Our podcast theme music is by J. W. Friedman, whose talents know no bounds. Take a listen to the full version of "I'm on the Bus" and the San Francisco Diaries theme song.
If you have your own San Francisco story you'd like to share, email us at muni.diaries.sf@gmail.com. And remember to rate us on iTunes if you like what you hear.
Subscribe
Newest Episode
Ep 103: Reader submission: One day, I found you on Muni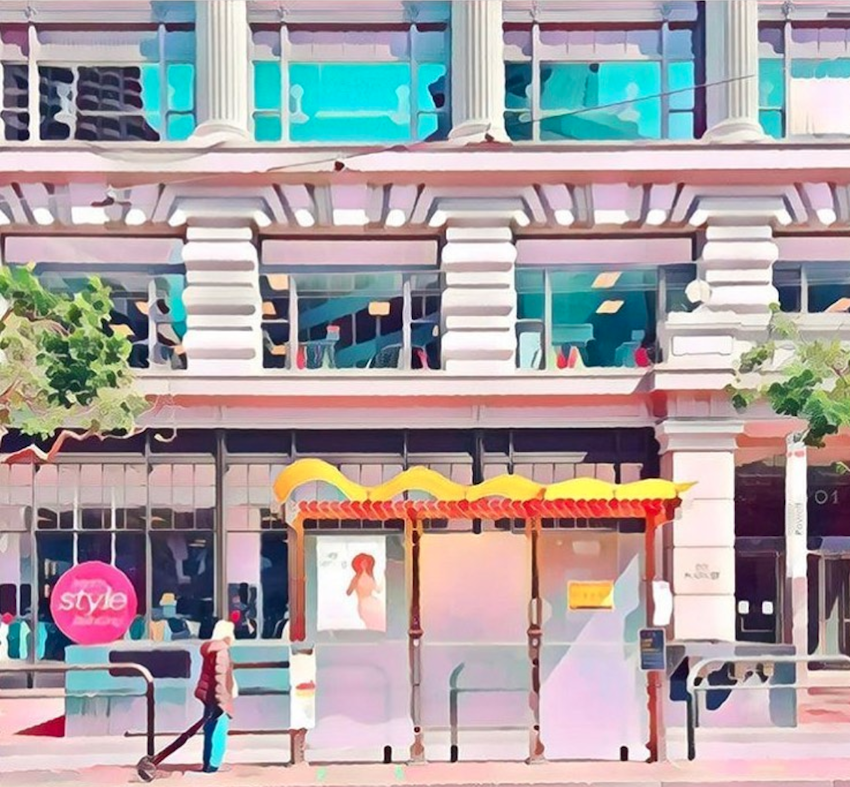 In the last few weeks we have all been re-examining social justice in our communities, and on our Facebook Page and Twitter, you've brought up great discussions around the role of public transit in race and class in San Francisco. We'll continue these conversations while still bringing you stories of people connecting in the city and on Muni.
Today's story is from a submission by Muni Diaries reader Wil. How often do you let a moment of connection pass you by? In this story, Wil shares a conversation with a stranger on the bus. This story is read by Dayne W.
Hear Wil's story:
Recent Episodes
Ep 102: San Francisco Diaries: how one Bernal shop survived through the decade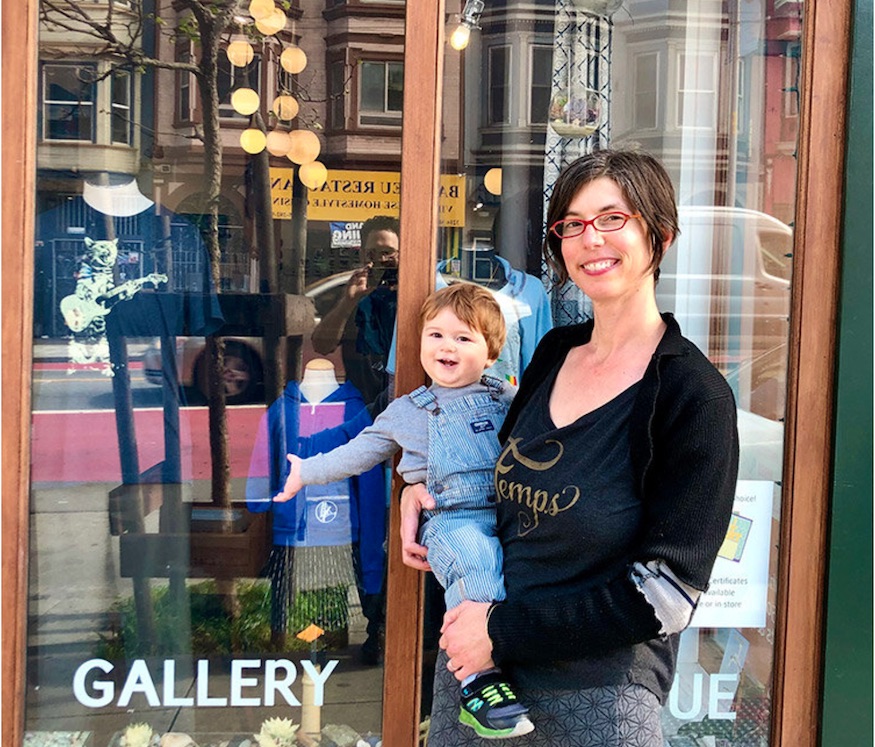 Secession Art and Design is an art gallery and boutique in Bernal Heights. Eden has seen the ups and downs of San Francisco in over a decade of keeping her store afloat. In this episode, Eden tells a story about one evening a few year ago when a man walked in, intending to rob the store.
Eden recorded this story in her home during sheltering in place, so you might hear the cooing of her new baby in the episode here. She says that she is transitioning from in-store to online sales these days. In the past, 80% of her sales came from people shopping at the store in person, and it's been a major change to transition to an online-only business. You can find Secession at SecessionSF.com.
Listen to her story:
Ep 101: Discovering the Secret Alley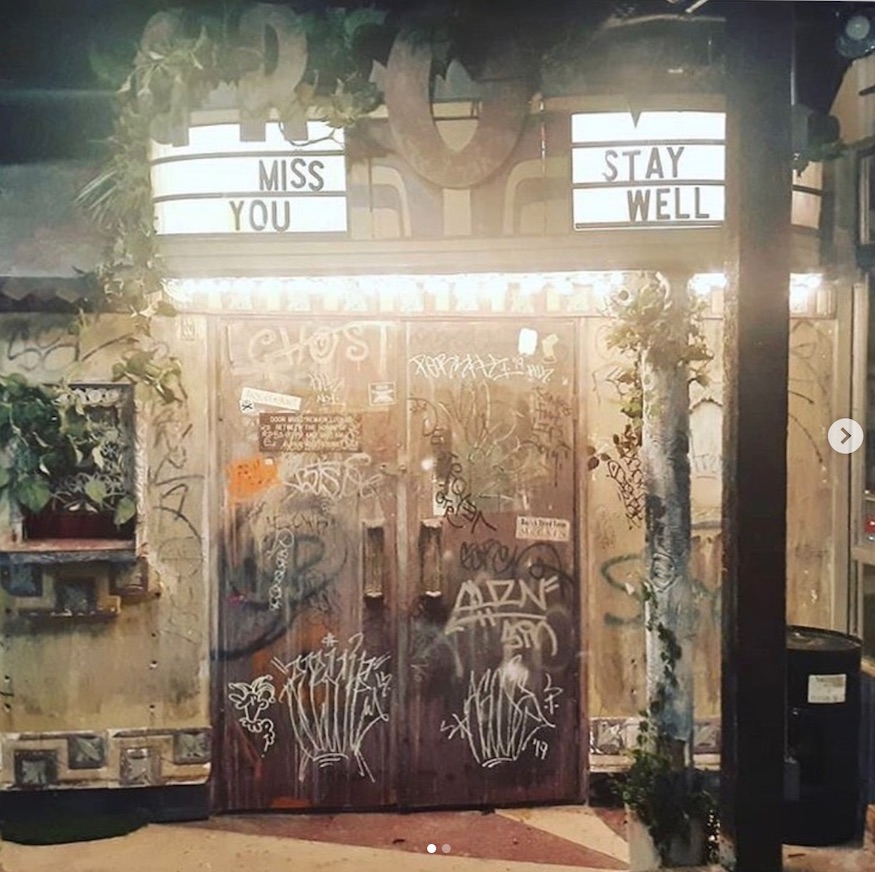 It all started when a couple of friends found themselves at a quirky sci-fi film set. In today's podcast episode, we learn all about how the Secret Alley came to become a wonderfully surprising gathering space in a nondescript building in the Mission.
Cofounder Noel von Joo shared this story on stage at Muni Diaries Live in 2019.
Listen to his story:
Ep 100: A new anthem for Muni riders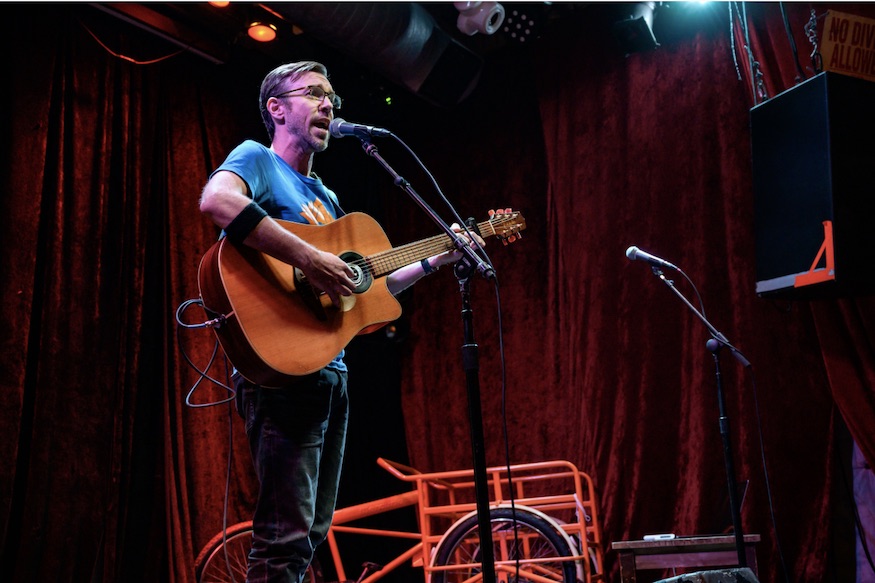 We are celebrating the 100th episode of the Muni Diaries podcast with a hilariously NSFW ode to being considerate to fellow humans on the bus.
This episode features songwriter Jefferson Bergey, a professional musician based in Oakland and a regular performer at Bawdy Storytelling. He wrote a new song called "Give Up Your Seat" just for Muni Diaries, and even added a sexy love song about BART as a bonus to this episode. We highly recommend you put on those headphones (or blast it at full volume!) to add some levity to your day—especially now that "NSFW" is mostly "Are your kids in the room?"
Listen to our 100th episode:
Ep 99: "My little hat" on multicultural Muni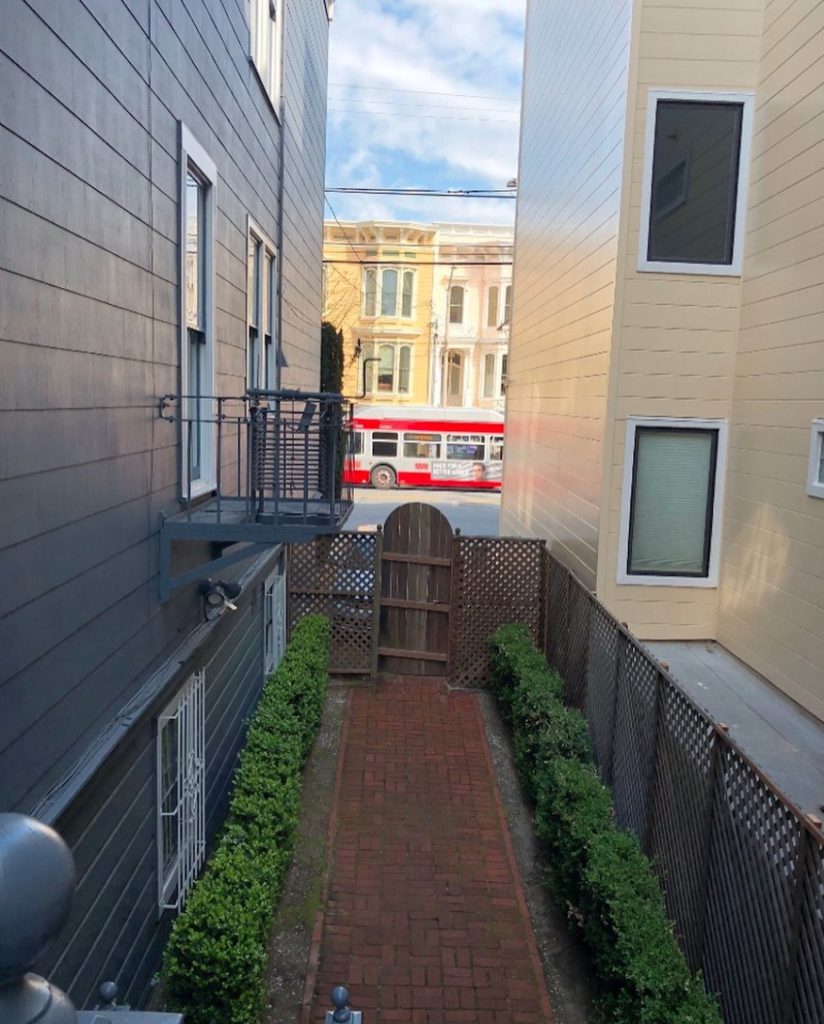 We like to say that Muni is San Francisco's living room, and you never know where a conversation with a fellow bus rider will lead. In today's episode, rider Timo shares a story about the time when someone on the bus asked him why he was wearing his yarmulke.
Muni Diaries is made of stories by everyday San Franciscans, and in these times, your stories are more important than ever! We will continue to publish stories from our archive and hope this takes some stress off of your day while sheltering in place.
Hear Timo's story here:
Ep 98: When the entire bus stood up for you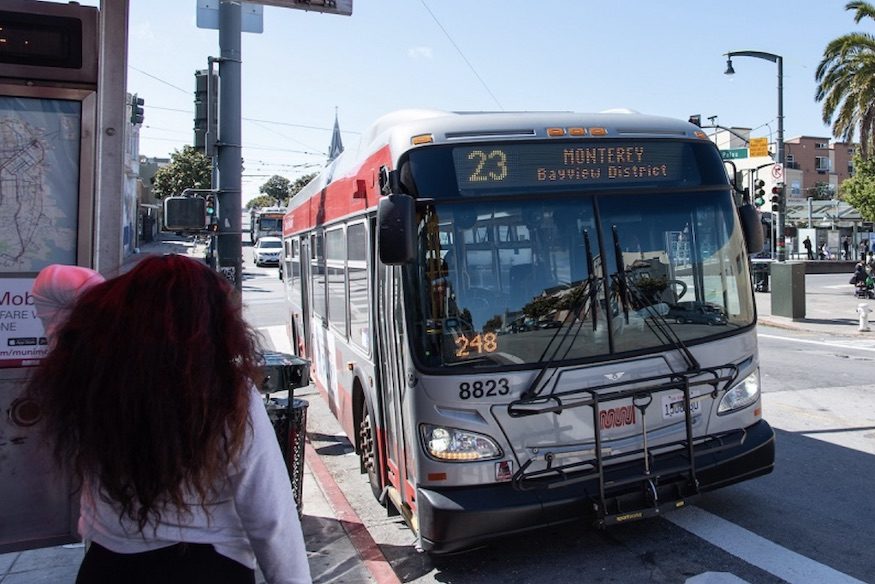 In these times when most of your fellow bus riders are looking at their phone and have headphones on, reader Teresa submitted a story of how a group of women banded together when they saw another woman in a bad situation.
Listen to her story:
Ep 97: New year, new way to San Francisco Diaries: Walking San Francisco's 49 Miles Scenic Drive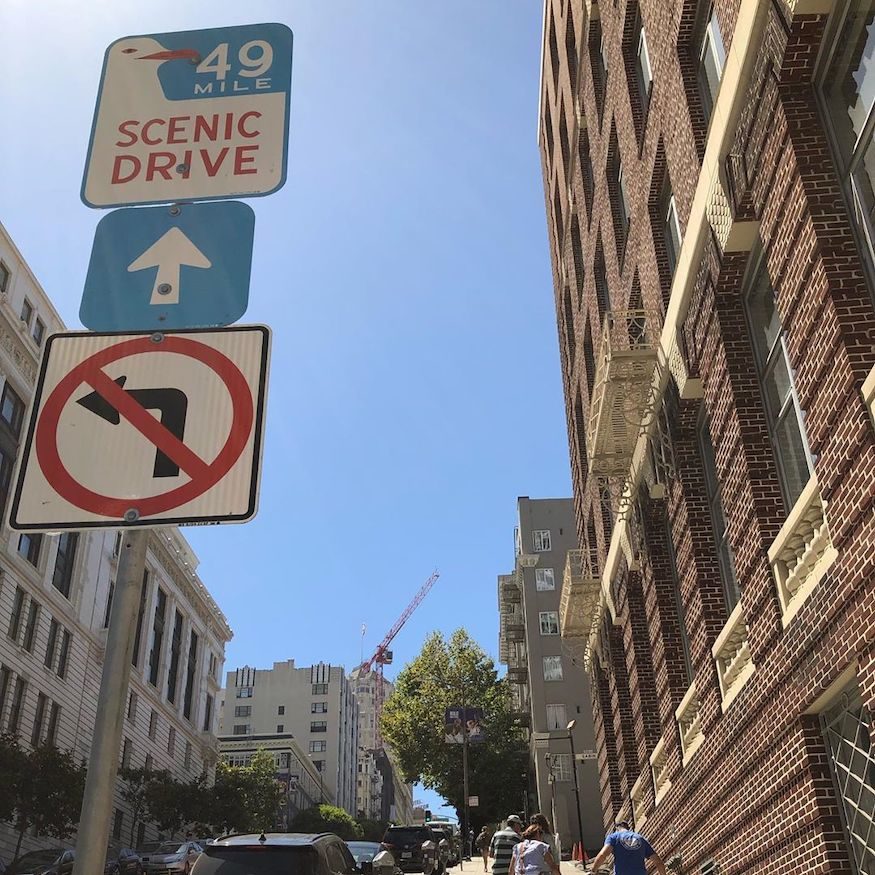 Kristine Poggioli and coauthor Carolyn Eidson became the first people known to have walked San Francisco's historic 49 Mile Scenic Drive over the course of a year. You know the route, or at least you've probably seen the light blue signs with seagulls on them all over town. They've published a book about their experience called Walking San Francisco's 49 Mile Scenic Drive.
Listen to their story:
Ep 96: San Francisco Diaries: New year, new way to practice kindness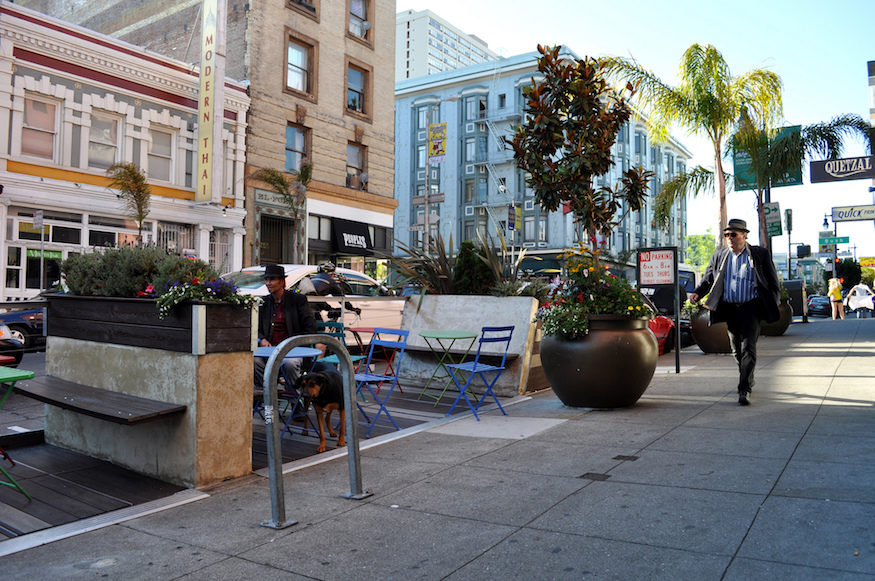 Storyteller Andrea Carla Michaels has worn many hats over the years, as a standup comic, writer for a game show, and briefly a writer for Designing Women. She now spends her time naming companies and constructing crossword puzzles for the New York Times. Two years ago she found her calling as "Pizza Lady" and you can find her daily in the alleys off lower Polk Street. We first aired this story in April 2018, and we feel like the new year is the right time to how to make a difference this year, no matter how big or small.
Listen to her story:
Ep 95: Of 'ladyspreading' and leggings on BART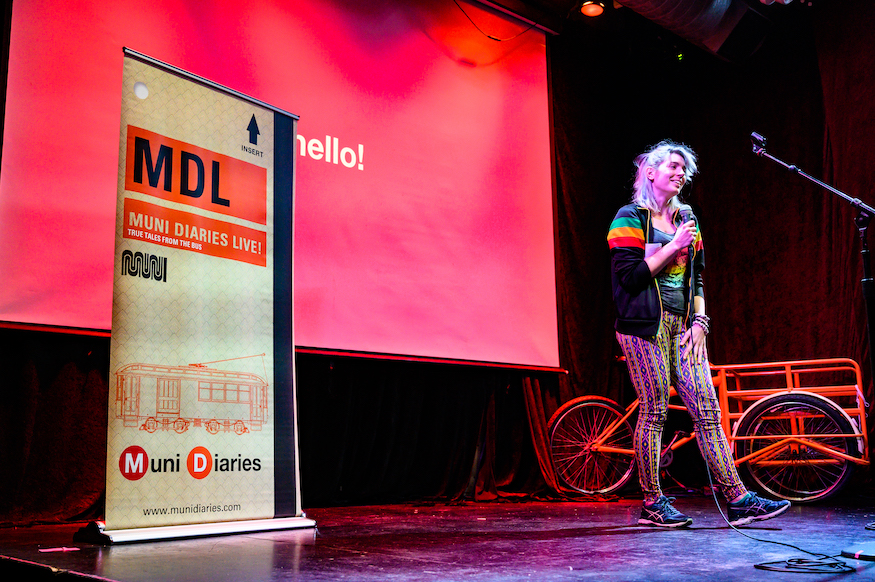 Storyteller Annette Mullaney is a standup comic based in San Francisco. The San Francisco Chronicle named her one of six "comics to catch" in the Bay Area. She describes her comedy as self-deprecating, feminist, existentialist, smart, vulgar, and full of big words to prove she's been to grad school. In this episode, she shares a BART story that took a long time to see the light of day. But we're so glad she worked up the courage to share.
Listen to her story:
Ep 94: Making my own crime scene on Muni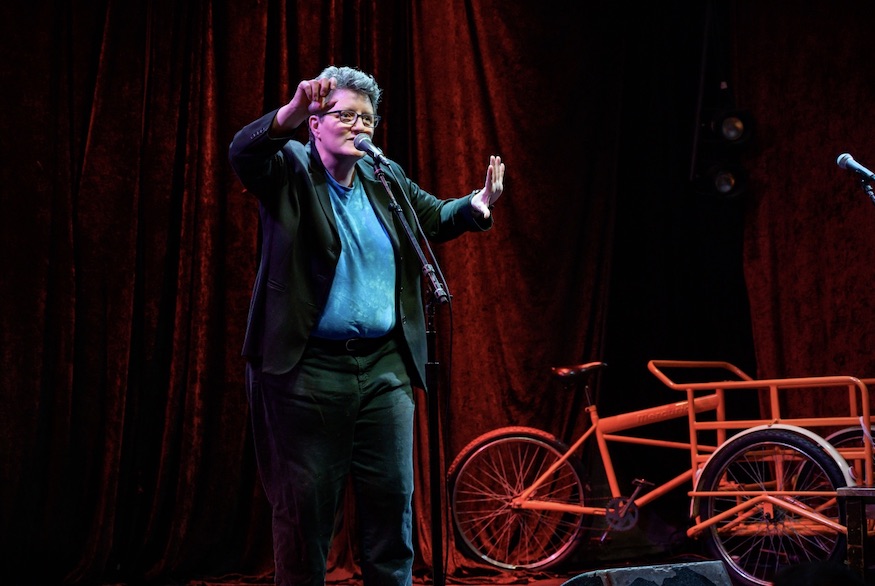 On her way home from a baby shower, storyteller Maureen Bogues encountered what most of us hope we wouldn't on Muni. Fueled by adrenaline, she chases after a mugger who took her phone. What would you do in this situation?
Maureen is a writer, editor, and occasional public speaker who has been featured at Beyond Borders Storytelling. This story was taped at Muni Diaries Live at Rickshaw Stop in November, 2019.
Listen to her story:
Ep 93: Exploratorium After Dark: Journey to Big Lots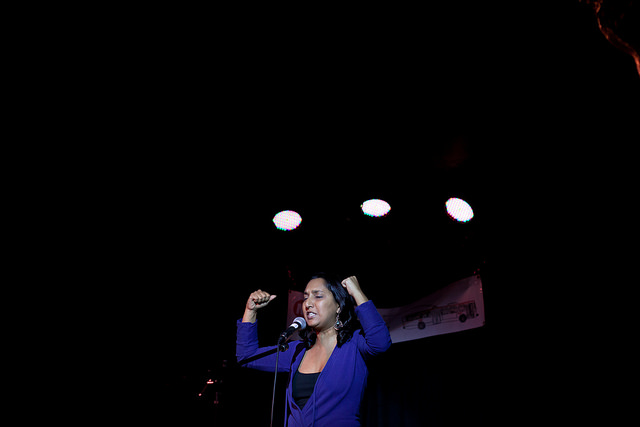 Storyteller Dhaya Lakshminarayana is a stand-up comedian and winner of the Liz Carpenter Political Humor Award. She's also the subject of the documentary "NerdCool." This story was recorded at Exploratorium After Dark in 2019.
Listen to her story:
Ep 92: San Francisco Diaries: Fighting the power from WA to CA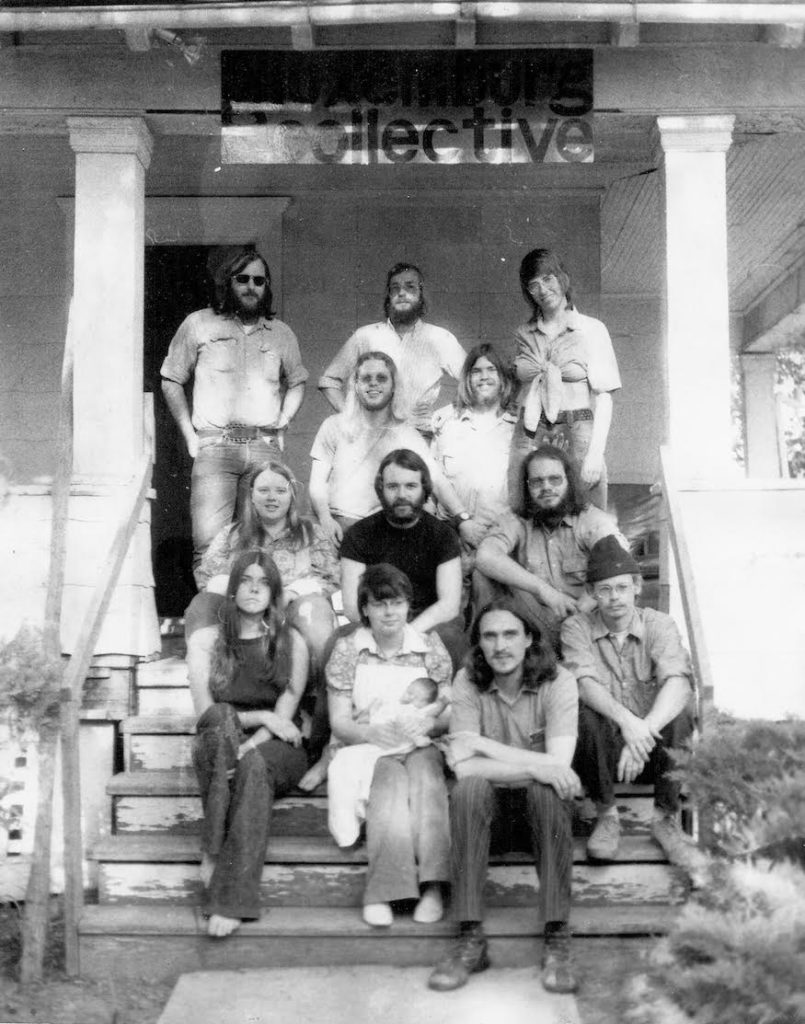 Local activist and retired tradeswoman Molly Martin is back on the podcast with a story that starts during her revolution-minded college years in Washington state and takes us through the middle of the AIDS crisis in 1980s San Francisco. Molly is pictured above, back row, far right, in the fabulous crop top circa 1973.
She says this group, which called itself the Rosa Luxemburg Collective, is making a sign for No Way LPMA (the League for the Promotion of Militant Atheism). Larry, the central character in her intersectional story, is in the middle, hand outstretched. Here's Molly:
Ep 91: San Francisco Diaries: DJ Steve Fabus and the surprise farewell for disco legend Sylvester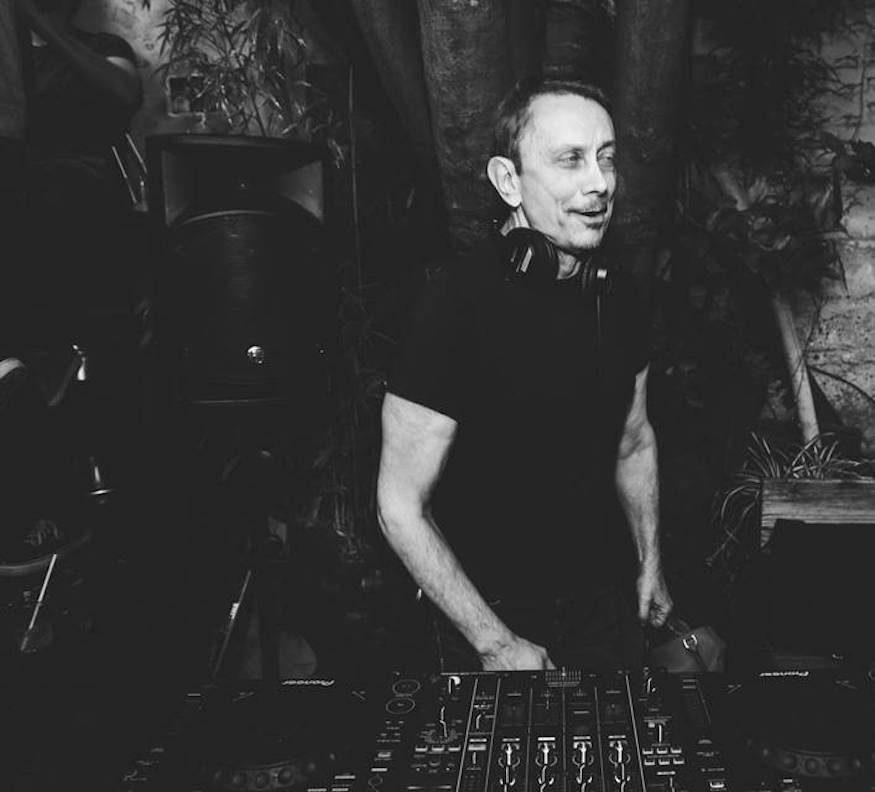 DJ Steve Fabus has been called "one of the founding fathers of San Francisco's gay disco scene," and we were lucky enough to welcome him recently into our podcast studio. In today's San Francisco Diaries episode, he shares a story many of us have heard or seen secondhand but was 100-percent real life for him. He moved to the city as a young gay man in the 1970s. At the time, he said he and his friends felt there was "power in numbers" as the gay movement gained momentum…to say nothing about "this amazing party going on," he recalls.
Listen to his story:
Ep. 90: Live from Clarion Alley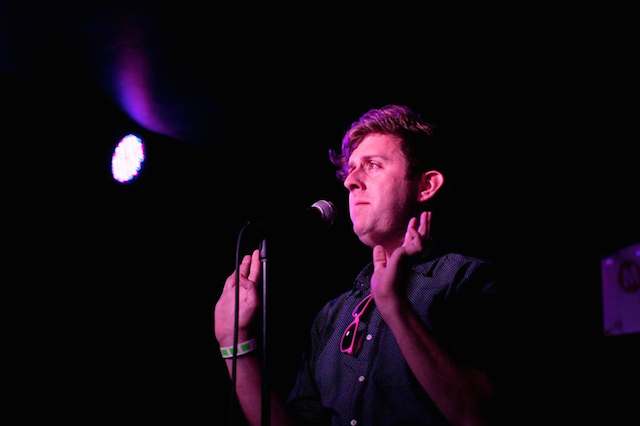 Today's podcast episode was recorded live in Clarion Alley as a part of Litquake's LitCrawl in 2017. Storyteller Jesse James shares a story about his days working at the now-closed Nob Hill Theater, the famed all-male adult theater. One evening while working behind the counter, Jesse sees a familiar face walking in, and hilarity ensues.
Listen to his story:
Ep. 89: The city gardener's family shares the tale of the AIDS Memorial Grove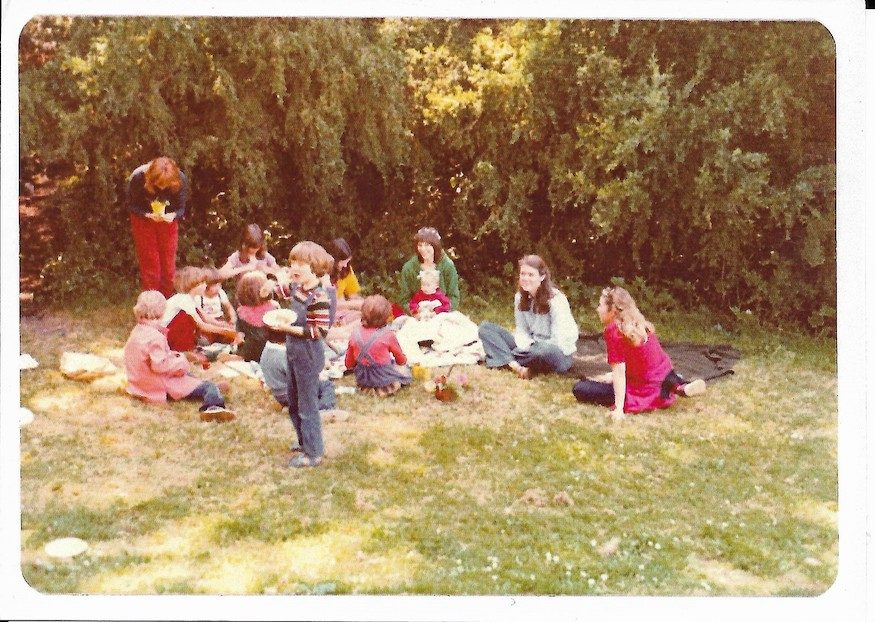 Before the area was named the AIDS Memorial Grove in the 1990's, San Franciscans knew the wooded grove as DeLaveaga Dell. To Leef Smith, the area held special memories because his father was a city gardener who took care of the city's parks. In today's San Francisco Diaries podcast episode, Leef shares his childhood memories of growing up in San Francisco as the family of a city gardener, and how his childhood and this beautiful garden change when the AIDS crisis hit San Francisco.
Leef is the owner of MIssion Comics and Art on Mission and 18th Street. He's a San Francisco native who is passionate about making an open, inclusive space that celebrated the creative people in San Francisco. The store features lots of mainstream AND indie comic books and a gallery space.
Listen to Leef's story here:
Ep. 88: Need a place to find yourself? Try Muni (really).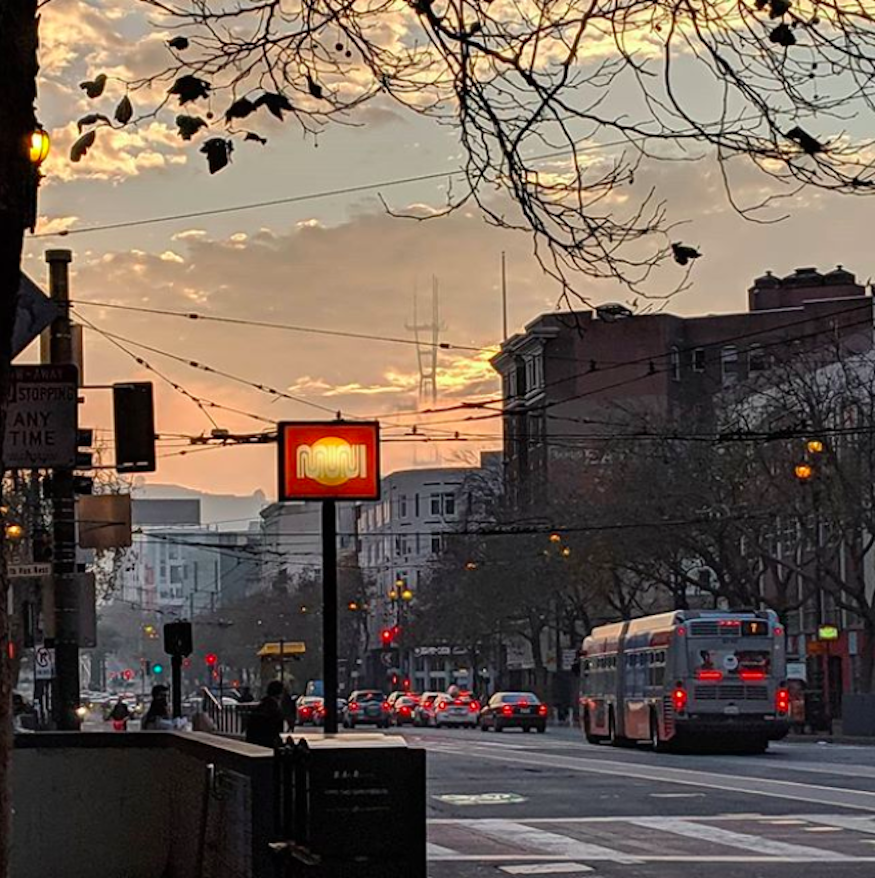 Muni is the through line in this week's podcast story from Simone Herko Felton, a senior at Lowell High School in San Francisco. Simone has lived here all her life and takes the 23-Monterey to go to school daily. She explains what it's like to be a high school student in San Francisco taking this cross town bus, and why this particular line is symbolic of her multi-ethnic identity.
Listeners who went to high school in the city will especially appreciate Simone's call out to how to pronounce "Lowell" in the appropriate San Francisco accent.
Listen to her story here:
Ep. 87: San Francisco Diaries: Leaving your assumptions at the checkout line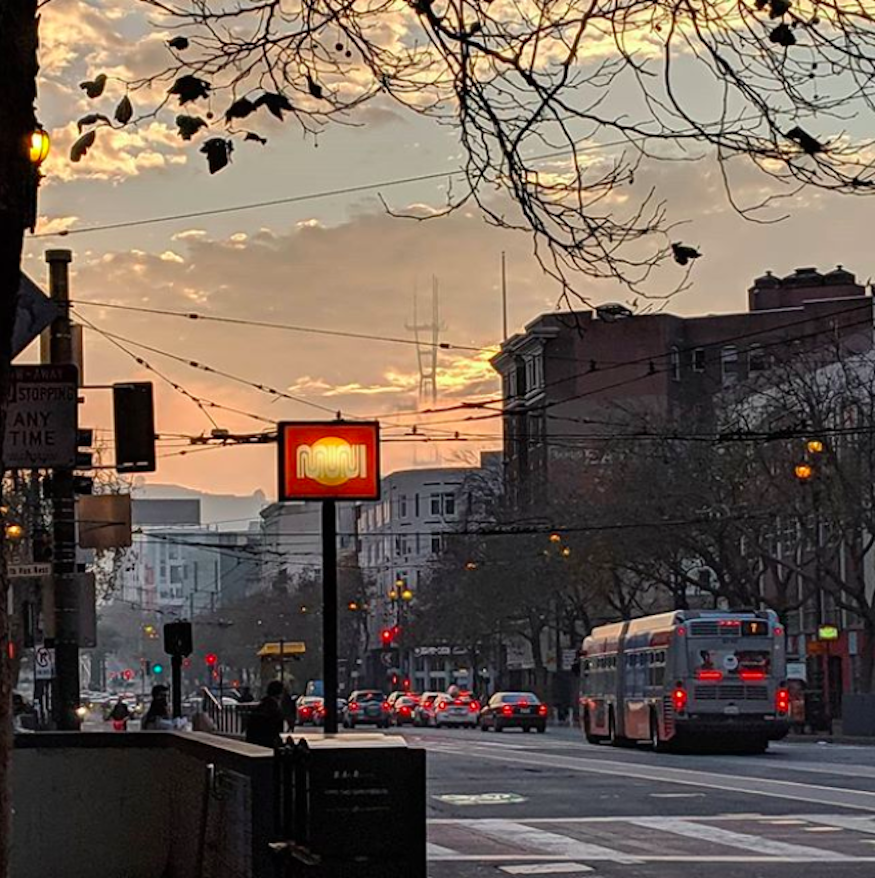 Storyteller Justina Wu shares a story of an encounter when she spoke her mind, but almost too soon. Justina is a writer, storyteller, and producer of Beyond Borders Storytelling, a series of travel-themed workshops and story jams. Justina was on stage at Muni Diaries Live a few years ago (check out her first story in episode 12 on Apple Podcastor Google Play.)
Listen to her story:
Ep 86. San Francisco Diaries: Listeners weigh in on the city's existential crisis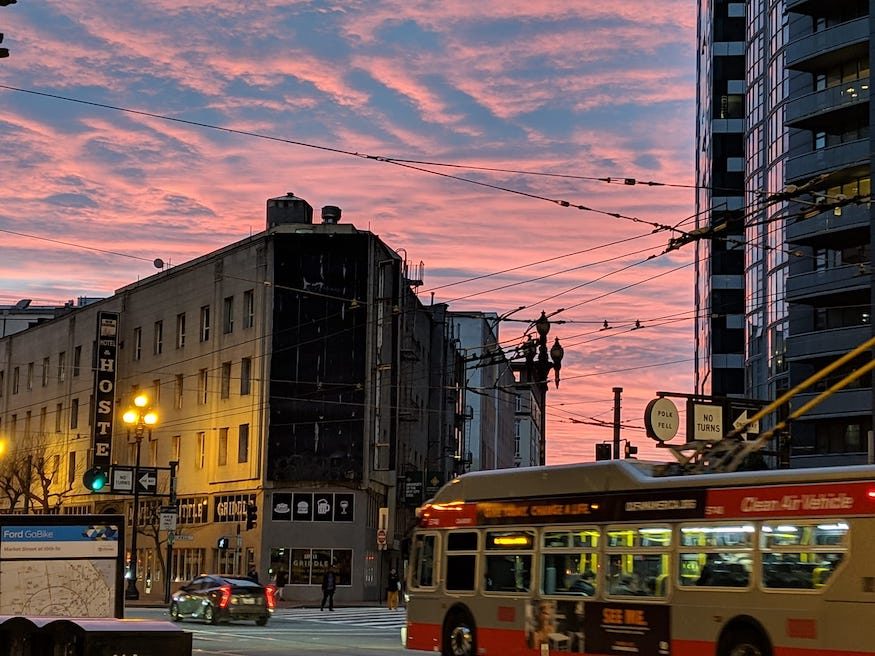 Our previous episode featured Smiley Poswolsky, a self-described Millennial workplace expert who quit his stuffy Washington, D.C. job to become a writer in San Francisco. His story about personal growth and change, with NOPA/Western Addition in a prominent guest-starring role, really got our listeners talking more broadly about the state of our city—a hot topic lately.
For this episode, we invited Peter Hartlaub and Heather Knight from The San Francisco Chronicle, and Bernalwood blog founder Todd Lappin, to give us their take on San Francisco's oft-discussed existential crisis, and to share their own experiences with this town we call home.
Ep 85: A "Millennial Expert" on how we define San Francisco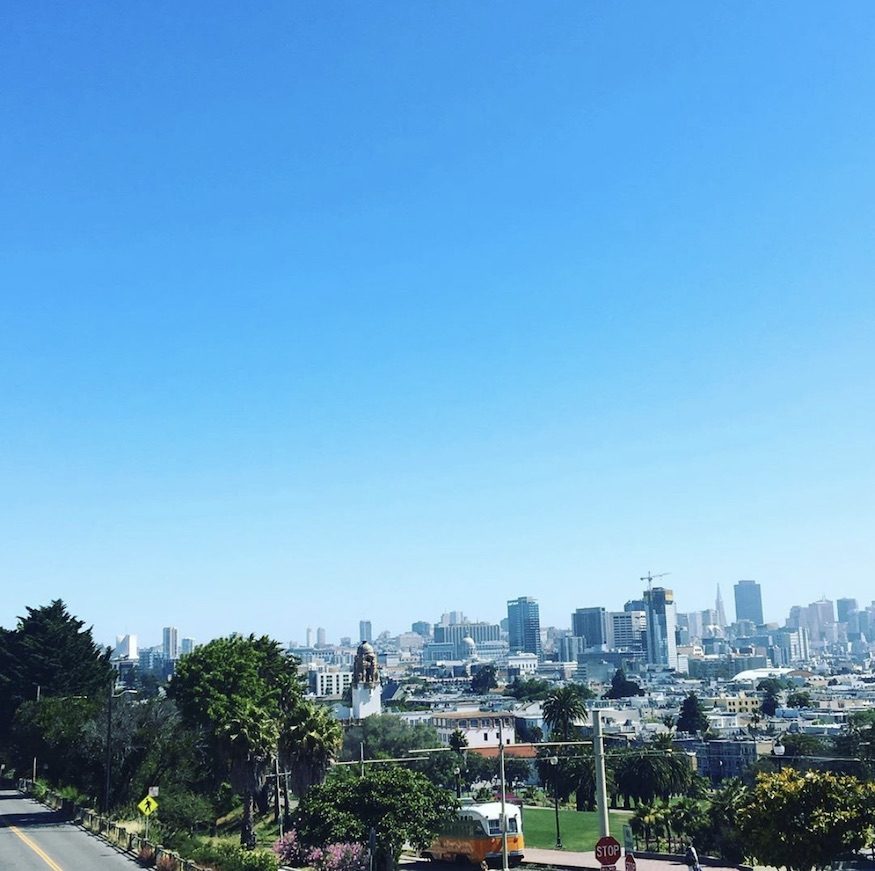 Smiley Poswolsky left his suit-wearing days behind in Washington, D.C. to start a new life as a writer in San Francisco. Today, he's an expert on Millennials in the workplace and author of the book, The Quarter-Life Breakthrough. A few years in to his life here, he found himself realizing that some of the things he enjoyed about the city were also having a negative impact on his beloved new home. This prompts him to consider a timely question: Who has the right to define a city and what it is (or should be) all about?
Listen to his story:
Ep. 84: Artist Kurt Schwartzmann tips his cap to Muni, a refuge for tougher times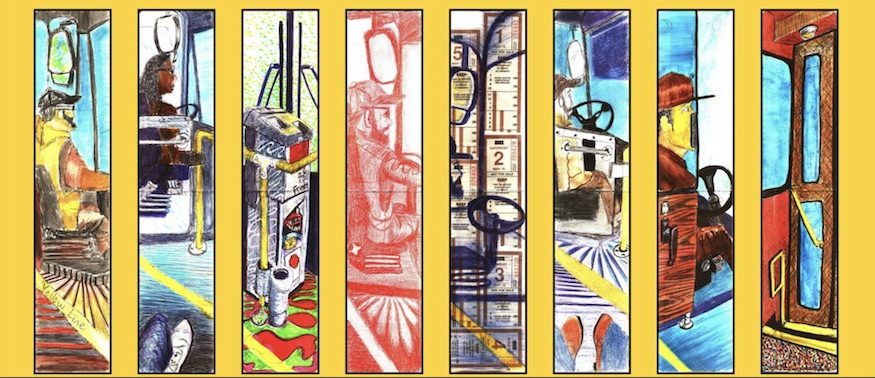 Artist Kurt Schwartzmann dedicated his art series, "Yellow Line," to the Muni drivers whose empathy helped him survive those difficult times when he was homeless and had lost vision of one eye due to complications from AIDS. His art has been exhibited at the Lighthouse for the Blind and at City College of San Francisco.
Growing up in Fresno as a young gay man, Schwartzmann said that San Francisco had always been a symbol for "freedom of expression and refuge from intolerance." In honor of Pride weekend, we are sharing his story in today's podcast.
Listen to his story:
Ep. 83: Ady Lady on how one Muni ride went from "piss to bliss"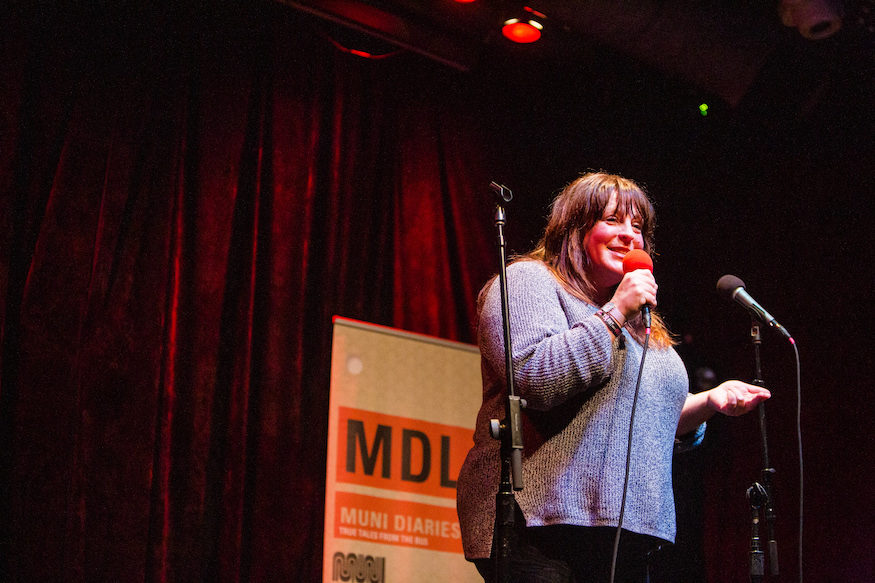 Muni is probably our longest love-hate relationship, a widespread phenomenon that became the focus of one bus rider's one-woman play. That woman, Ady Lady, is a writer and performer. She's written and performed two solo shows: Sara Jane Tried to Shoot the President and From Piss to Bliss, the latter of which was about her desperate attempt to lead with love while riding Muni.
Update: She's still working on it.
Ady Lady told her story at Muni Diaries Live at Rickshaw Stop earlier this spring. For everyone who missed it (or can't wait for the encore), here's her story:
Ep. 82: "Camp Folsom" shares tale of their own chosen family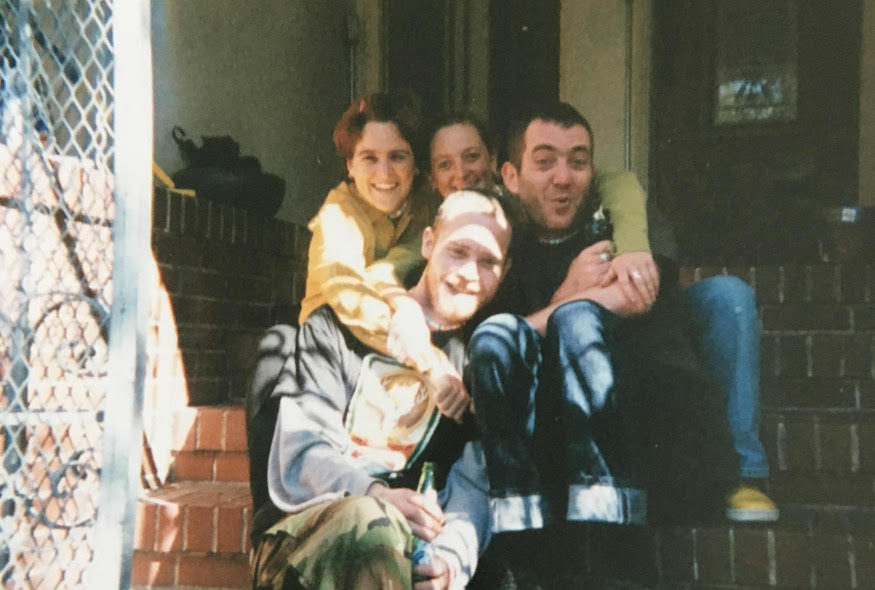 As we kick off Pride month and reflect on our chosen family, musician Colin Daly stopped by the studio to share a timely retelling and ode to his time at Camp Folsom: back to a time when a room in the Mission went for $300, with life lessons about community and love included.
Here's his story:
Ep. 81: Toeing the thin red-blue line on the 49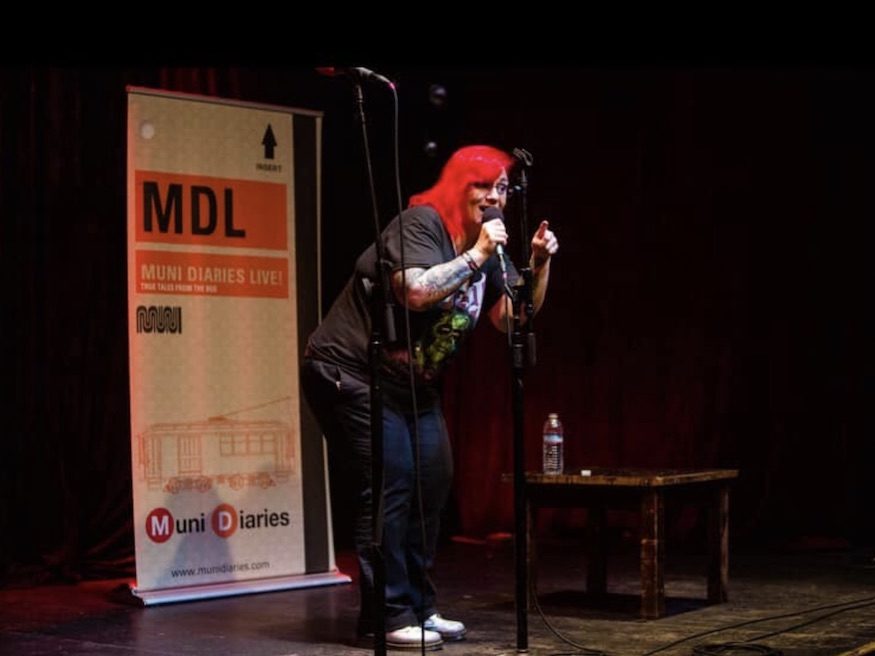 Storyteller Kathleen Auterio got along famously with rival groups staking their claim in the Mission. This affable quality came in handy as she was caught in the crosshairs of a potential firefight on the 49-Mission/Van Ness. Listen to Kathleen's story, told originally at Muni Diaries Live in April 2019:
Ep. 80: Chronicle artist finds his muse on Muni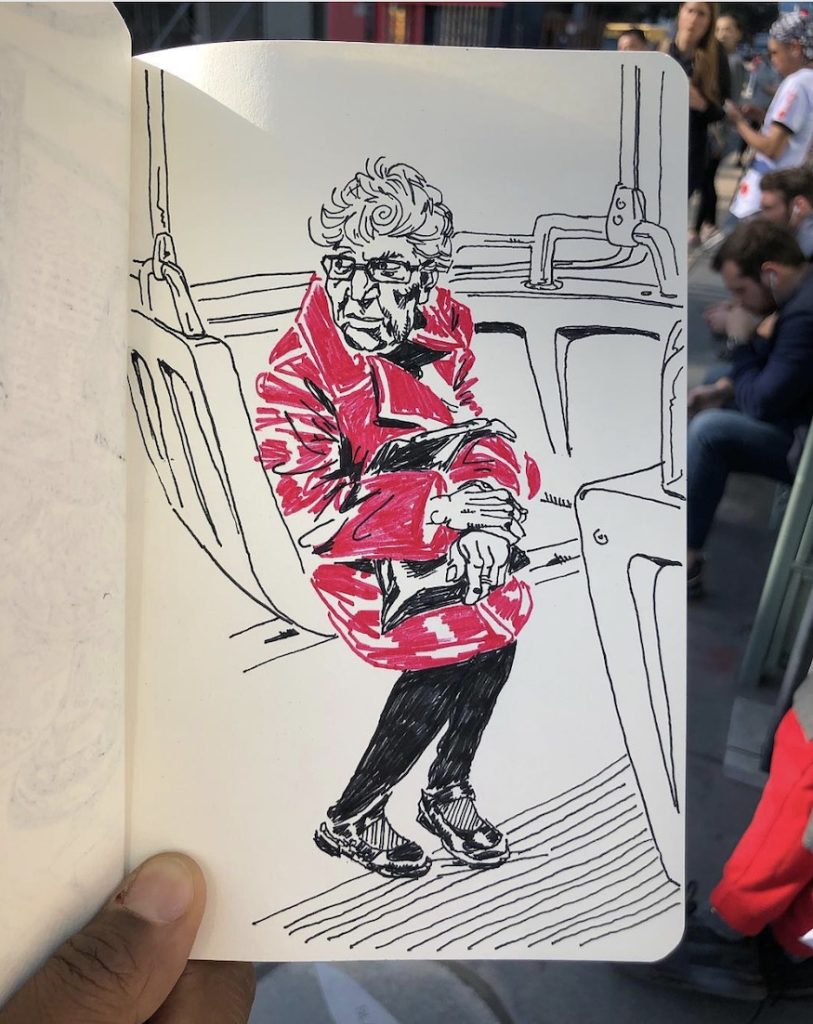 Growing up in New York, the subway served as training grounds for people watching for artist George McCalman. When he moved to San Francisco, Muni naturally became his first inspiration of observing life in the city. In today's podcast episode, George shares why he founds Muni riders so fascinating, and how this resulted in his Observed column in the San Francisco Chronicle.
Listen to his story:
George sent us the drawing of the stylish grandmother he spotted on the bus, and you can see many more of his drawings on and off the bus by following him on Instagram @mccalmanco.
Ep. 79: Dropping the 'hard R' to strangers on BART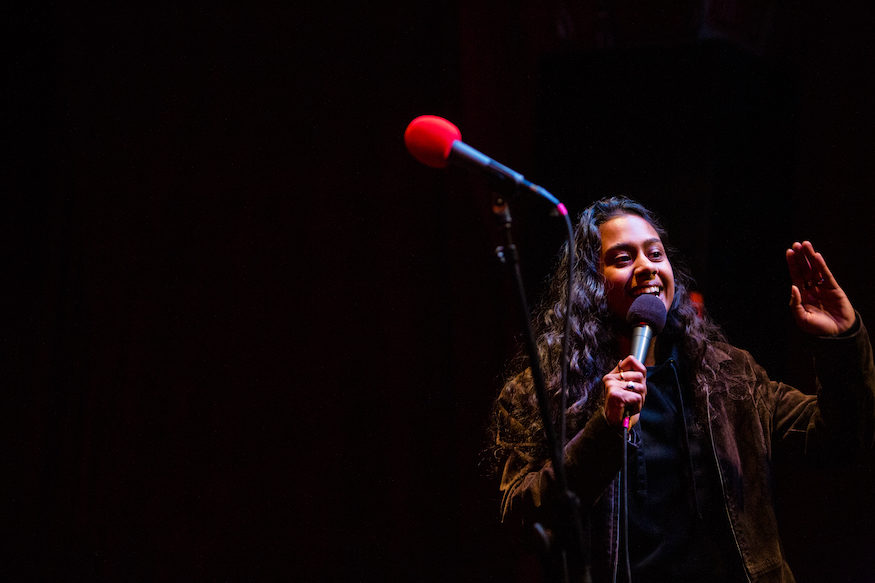 Storyteller Sureni Weerasekera contrasts the magic of a feel-good experience on BART with a distinctly—i.e. ranging from passive-aggressive to aggressive-aggressive—Bay Area brand of racism and othering.
You need to know more about Sureni, not just because she tells a tale like a pro. She's a contributing writer and actor for "Life of Trying" and runs two of Berkeley's top comedy shows, "Pizza Party" and "Subhumans." Follow her on Instagram @sureni, and check out her upcoming shows at: https://surenicomedy.com/.

Listen here:
Ep. 78: San Francisco Diaries: A surprising reunion at the Castro Safeway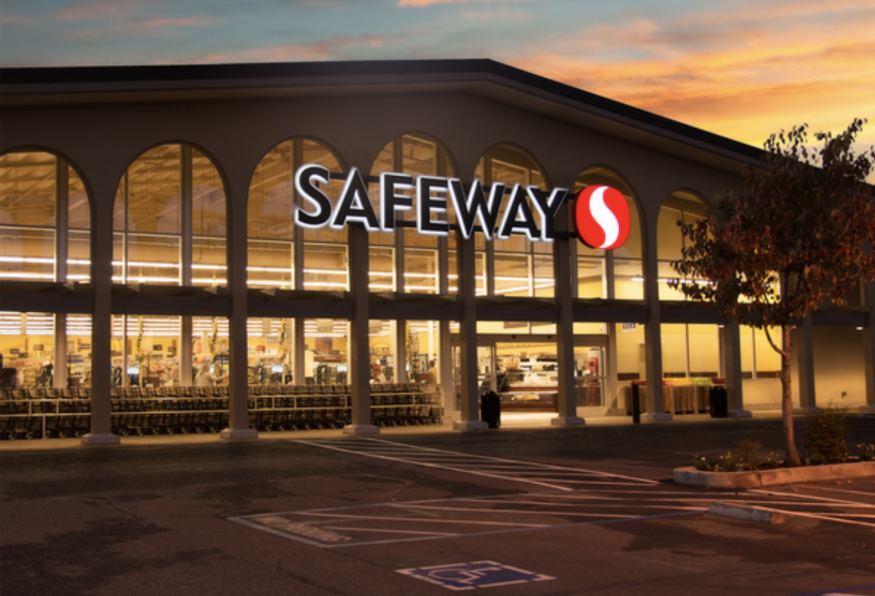 Growing up nerdy is not easy anywhere, especially in Birmingham, Alabama. Storyteller Dhaya Lakshminarayanan thought she'd left those teenage memories behind when she moved to San Francisco. But one day, she unexpectedly reunites with one of her long lost friends who shares those high school memories.
Upon finding each other at the Castro Safeway, Dhaya and her friends embark on a new friendship that involves an urban rodeo and other very San Francisco experiences.
Listen to her story:
Ep. 77: Taking Muni all day leads to falling in love with San Francisco again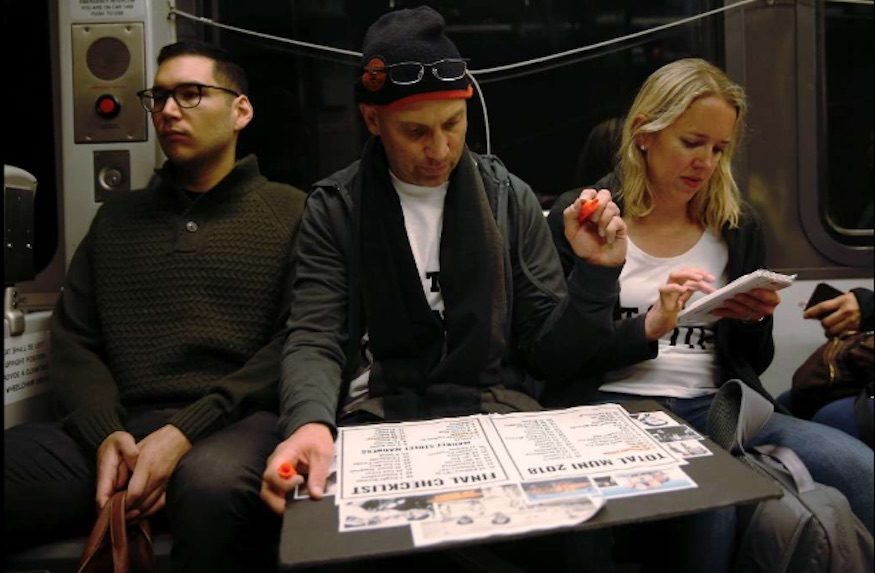 Remember when we told you about the two Chronicle reporter who rode every Muni line for an entire day? Peter Hartlaub and Heather Knight gave us a sneak peek of their plans last year, and in today's podcast episode, they came back to the Betabrand Podcast Theater to tell us how it all went.
They talk about the close calls with the 2-Clement that almost threw a wrench in the plans, and how they met an adorable lost dog (who they lovingly named Felton, after finding him on the 54-Felton) during their Muni journey. In the end, surprisingly, riding Muni all day made these two seasoned journalists fall in love with our city again. Who would have known?
Listen to the interview here:
Ep. 76: San Francisco Diaries: finding Satan's jacket at the Elbo Room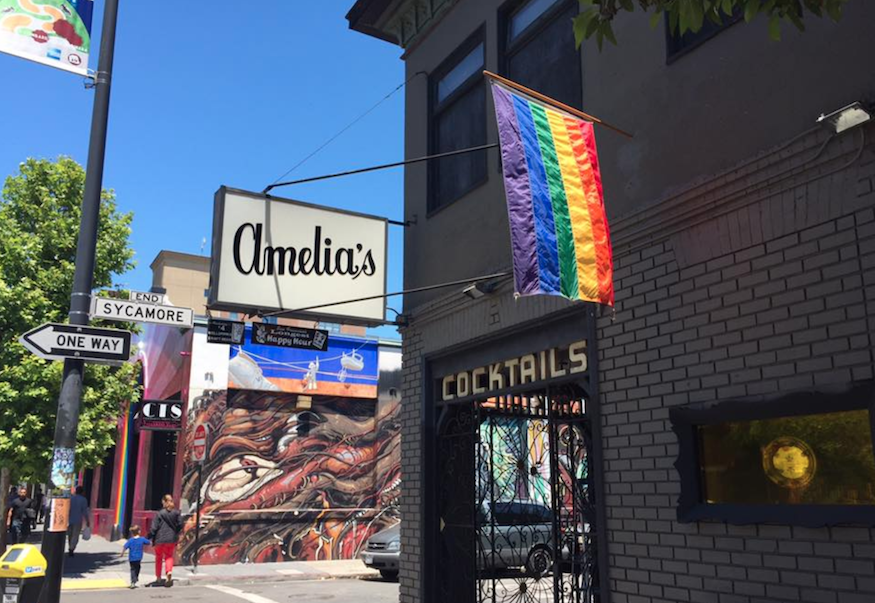 The Elbo Room has been the home of Muni Diaries Live for many years, and just before its San Francisco location closed permanently, co-owner Matt Shapiro joined us on stage to share one of the many memorable, behind-the-scenes tales from the famed club. He had worked for years as the manager and booker at the Elbo Room, which housed the legendary lesbian bar Amelia's in the 1960's (the bar swaps out its signage for Amelia's old sign for Pride). In 2010, he and co-owner Erik Cantu bought the bar.
Matt's San Francisco Diaries story involved Satan, his leather jacket, and the lengths that club owners will go to keep a promise.
Listen to his story here:
Ep. 75: Gwen Carmen on taking BART to see Aretha Franklin's last concert in Oakland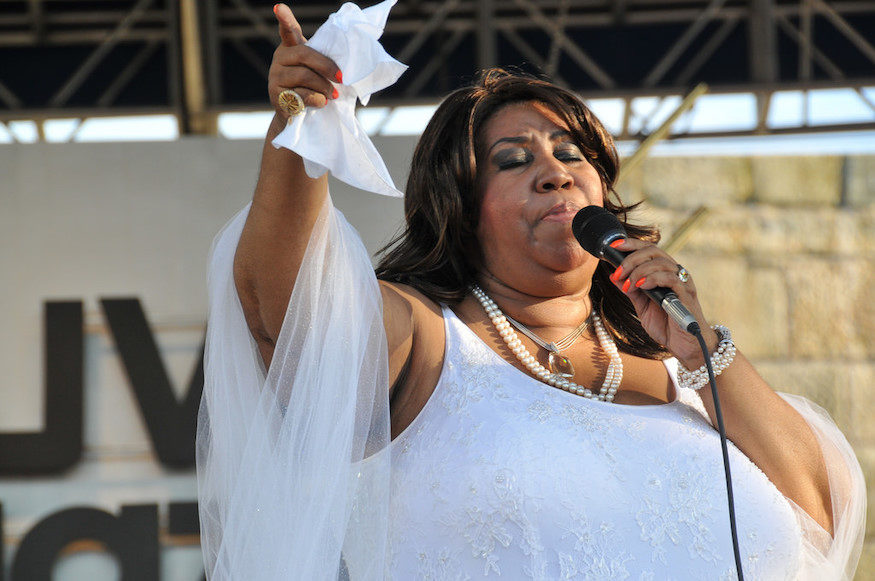 Gwen Carmen is a storyteller, cancer survivor, and a long time teacher of the San Francisco Unified School District. In this episode, Gwen tells a story about taking BART to see one of Aretha Franklin's final performances. On her journey home from the concert Gwen finds herself in the middle of a crime scene, luckily some of her previous students arrive to save the night.
You might remember her from the live shows or from episode 62, where she told a story about bus justice to our live audience about riding the 24.
Listen to her story:
Ep. 74: Meaghan Mitchell runs into a familiar face when she took Muni to skip school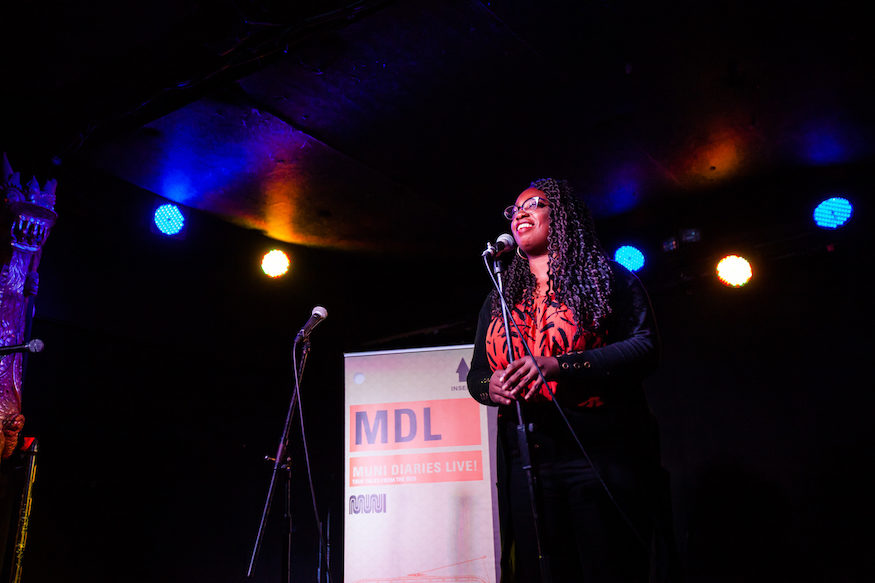 When you're a kid skipping school, your parents are probably the last people that you'd want to run into. For one San Francisco kid, luck was not on her side. Storyteller Meaghan Mitchell is a native San Franciscan and news editor at Hoodline, which you can imagine gives her tons of local cred. In this week's podcast episode, Meaghan shares a story of one really hard day at school and how it brought her to a familiar face on Muni.
Listen to her story:
Ep. 73: Pete Mulvihill on how he went from store clerk to the owner of Green Apple Books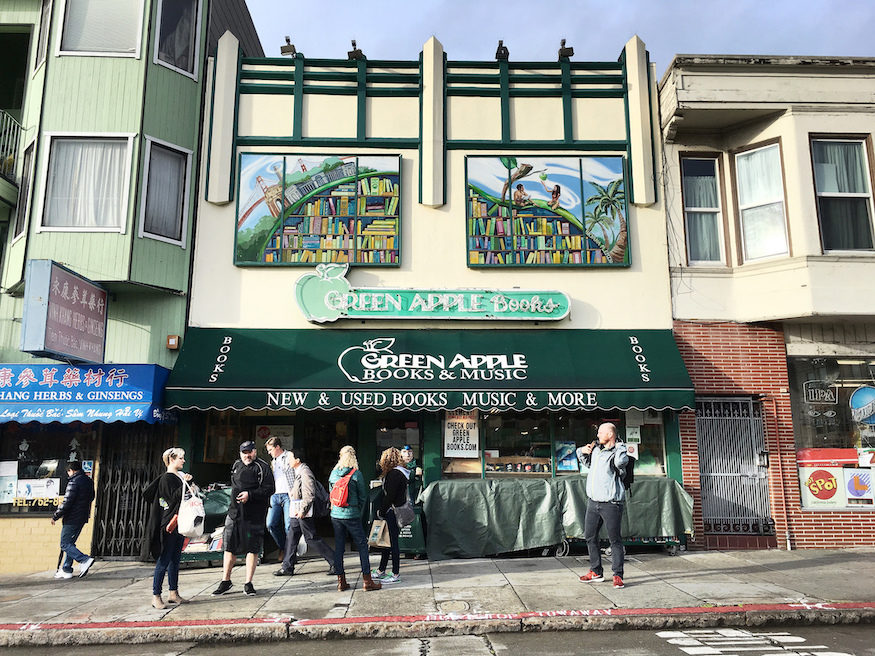 Pete Mulvihill is living every book lover's dream: owning the book store he loves. The road to becoming one of the three owners of the beloved Green Apple Books was a bit of a surprise to Mulvihill, but we're so glad he's keeping this space alive.
In this San Francisco Diaries episode, Pete tells us how he became a co-owner of the famed bookstore.
Listen to his story:
Ep 72: Nuala Sawyer on the worst year in San Francisco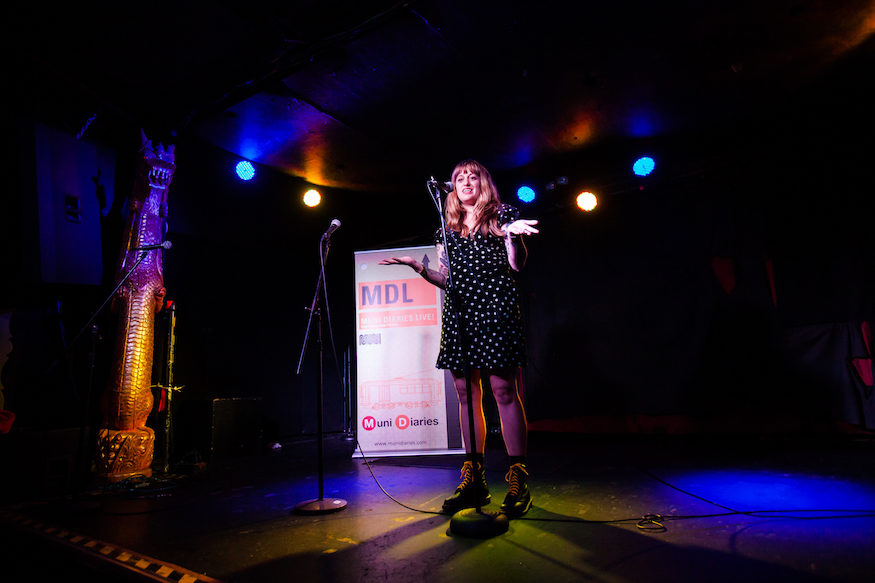 Storyteller Nuala Sawyer was having a terrible year in San Francisco: an accident that broke her arm, being laid off from her job, and a terrible breakup on top of it all. It was one of those times in your life when you just think things couldn't get any worse. Then, a man on Muni shared a vulnerable moment with her that changed her perspective.
Nuala is the news editor at SF Weekly. She writes about a little bit of everything: City Hall, the courts, homelessness, immigration, housing, crime and of course, transportation.
Listen to Nuala's story:
Ep. 71: Irene McCalphin on taking up space on public transit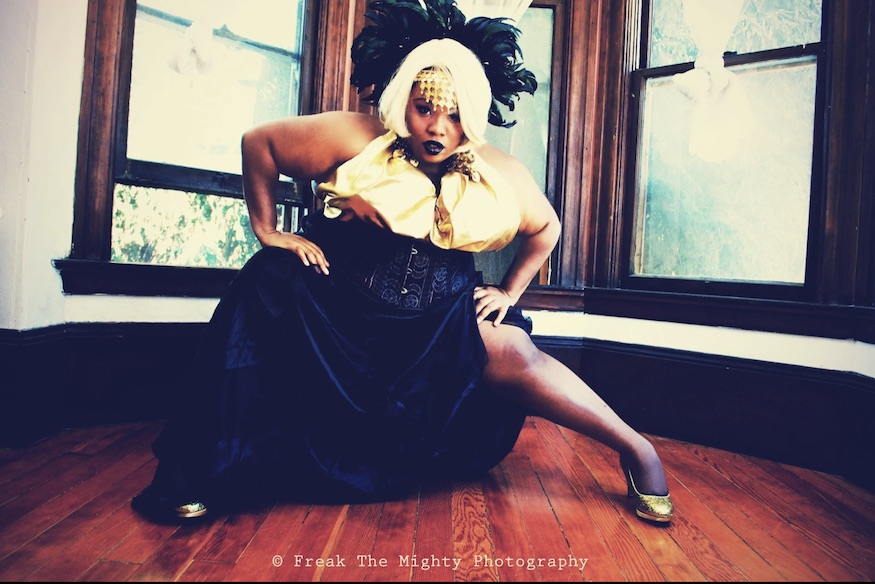 Storyteller Irene McCalphin has often experienced the invasion of personal space on public transit, but this one time she decided enough was enough, and she was going to take up the space she deserves.
As co-founder and massage therapist of A Sovereign Embodiment Healing Collective and Board-member of the Body Political, Irene blends magic with massage, storytelling and performance art to liberate, heal and reclaim space for marginalized community.  They're currently working on a book and facilitating the creation a healing and retreat space for queer femmes in Grass Valley, CA. You can find her writing on MammyIsDead.com.
You can also see Irene's first Muni Diaries entry involving a burrito as deterrent for pickup artists.
Listen to her story:
Ep. 70: Baruch Porras-Hernandez on giving San Francisco a second chance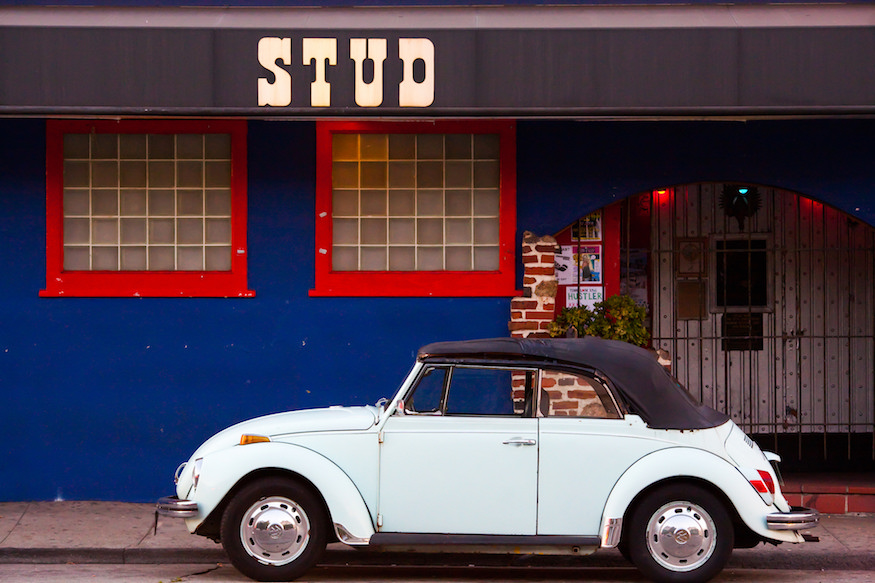 San Francisco can be a tough city to navigate, especially if you're a visitor who is already having a hard time. In today's San Francisco Diaries podcast episode, storyteller Baruch Porras-Hernandez shares an exchange that he had with a visitor while working at one of the longest-running gay sex clubs in San Francisco. Upon realizing that the visitor was having some internal struggles, Baruch gives him a list of place of where to find like-minded people in the city. But after Baruch leaves work, the visitor returns to the club and gets some alarming information.
Listen to his story:
iTunes
Google
Download
All your fav podcasting apps
Ep. 68: San Francisco Diaries: BFF.FM's Rollover Easy crew on how they brought Herb Caen to Market Street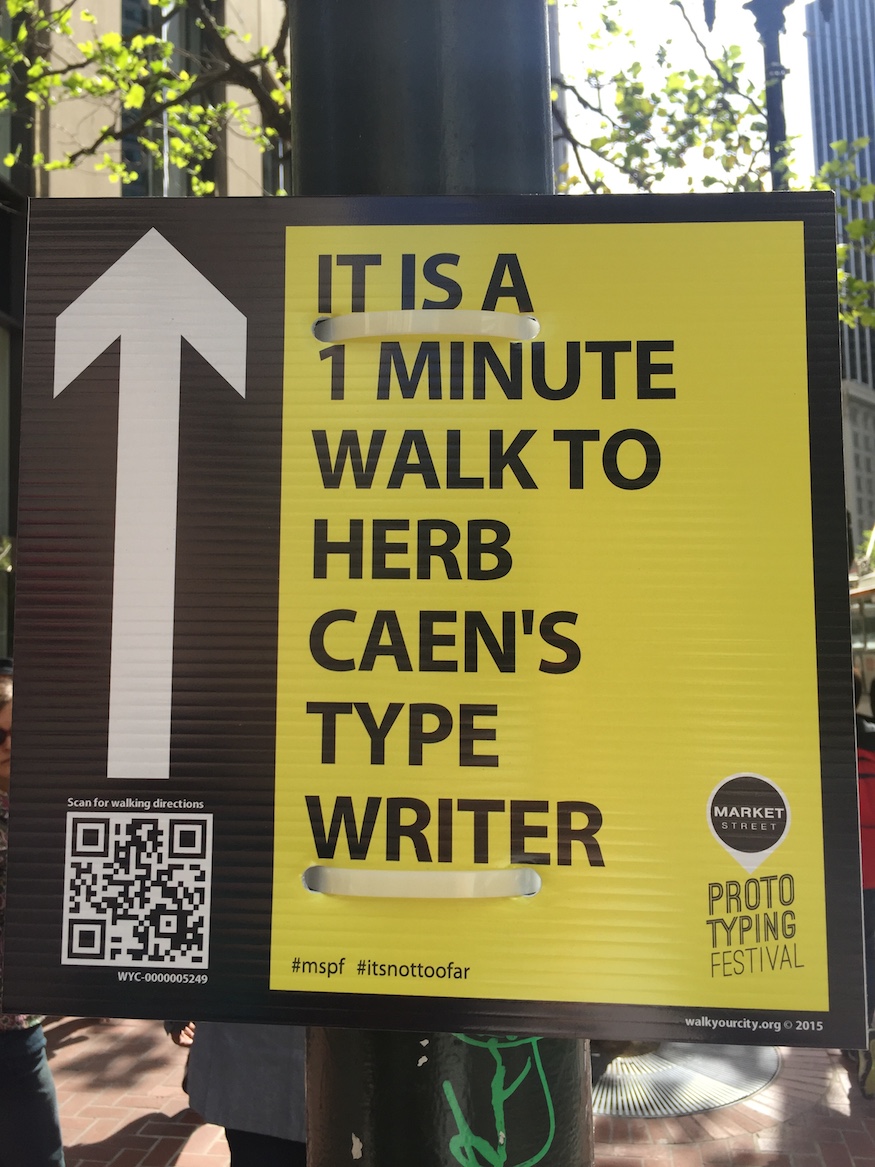 You might know storytellers Luke and Chris as Sequoia and The Early Bird on BFF.FM cheery morning radio show, Rollover Easy. Rollover Easy is a morning radio show that has a "healthy dose of positive news, banter, and interviews with interesting San Francisco locals." Luke and Chris are up every Thursday morning at 8 a.m. to report on and chat with locals over coffee.
They are realists about San Francisco's changes, but they remain endlessly positive about things that make this city special. You'd think they'd be busy enough with a weekly morning radio show, but these two took it upon themselves to build an art project to celebrate our city. In this episode, Luke and Chris share how their mutual love for Herb Caen led to an installation on Market Street. With little construction experience, these two San Franciscans were determined to make Herb Caen come alive to fellow pedestrians.
Listen to their story:
Ep. 67: Muni Haiku Battle: Alexandria Love vs. Jessica Cohen
If you've been to our live shows, you know the highlight of every show is The Muni Haiku Battle. It's a Muni-themed poetry throw down and we've had some pretty intense battle on stage of the 5-7-5 variety.
In this episode we have our reigning champion Alexandria Love and challenger Jessica Cohen from our 10th anniversary show this April at the Elbo Room. Jessica is an illustrator, an infrequent performer/fortune teller. Reigning champion Alexandria is a writer from Oakland and also the current reigning champion of the Dirty Haiku Battle at Oakland's Tourette's Without Regrets.
You can see our next Muni Haiku Battle at our fall show: Muni Diaries Live, Nov. 3, 2018 at the Elbo Room (tickets on sale now!).
Listen to the episode:
Photo by Right Angle Images.
Ep. 66: When you're trapped under Civic Center with an active shooter overhead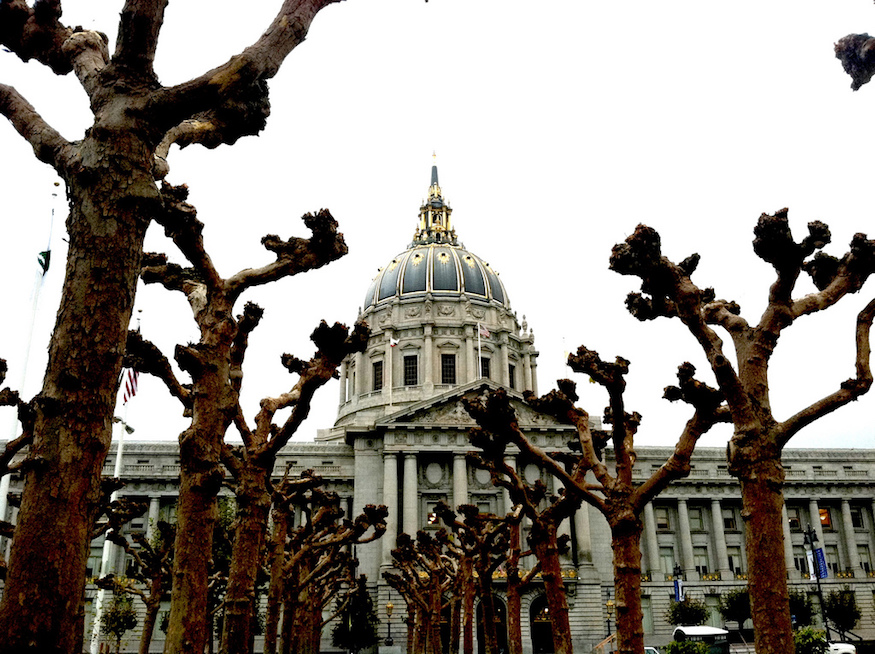 Louis Evans was in the middle of a pretty uneventful day when he was leaving (well, trying to leave) the underground parking lot at Civic Center, only to learn there was an active shooter situation above ground. In ensuing hours (yeah, hours) Louis and his partner sat in their car for hours, turning over doomsday scenarios over in their heads—including their plan of attack if the shooter wandered into the garage.
–iTunes
–Google
–Download
–All your fav podcast apps

Ep. 65: How Thea Selby makes sure there's always 'Love in the Lower Haight'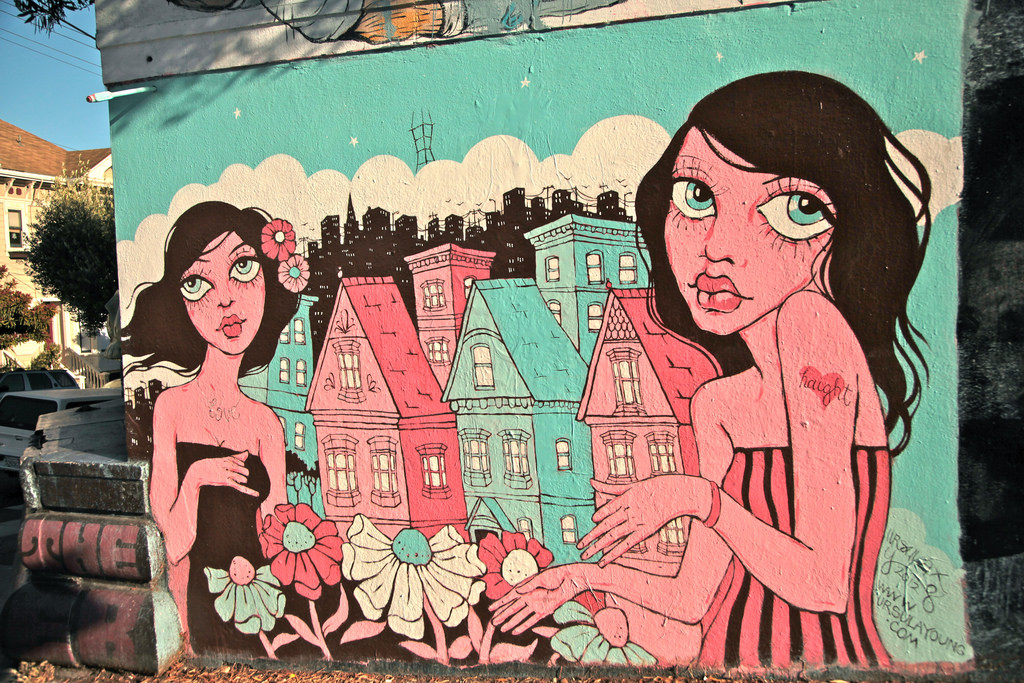 Thea Selby has lived in the Lower Haight since 1999. She's also a mom, member of the City College of San Francisco Board of Trustees, and, as you'll learn in this episode, a tireless advocate for the artistic streak that has defined her neighborhood for decades. Listen up as Thea walks us through the tumultuous history behind the Love in the Lower Haight mural project.
– iTunes
– Download
– All your fav podcast apps
Ep. 64: Judson True on interviewing Joan Didion after 9/11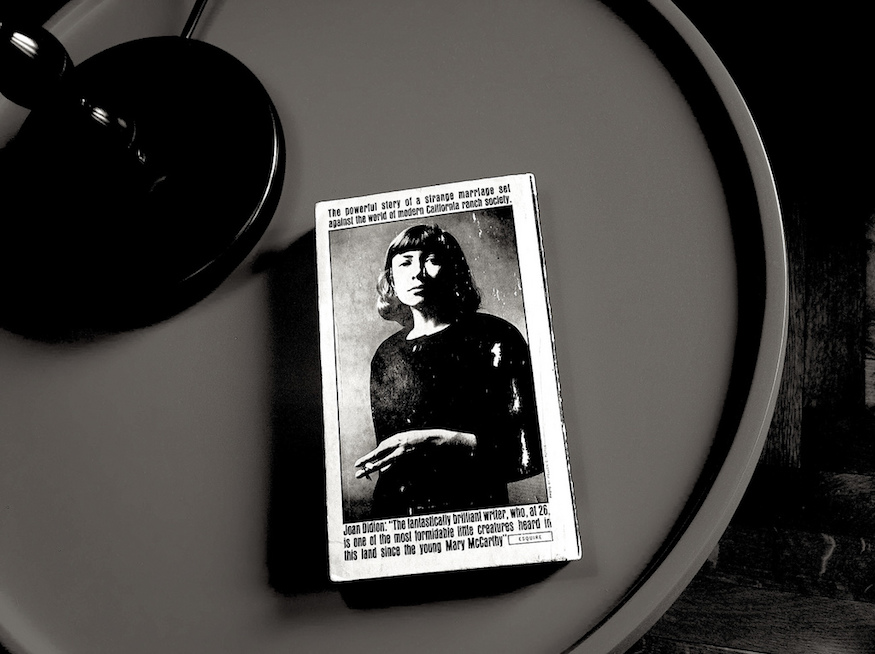 How do you go from humble grad student to sharing the stage with a literary icon, all in a matter of days, immediately following a national tragedy? In the wake of Sept. 11, 2001, storyteller Judson True interviewed his intellectual idol, Joan Didion, who was speaking at City Arts and Lectures.
"Everyone has their own San Francisco. That's one of the great things about a real city," Judson says about this moment's impact on his life. Thinking about our own defining San Francisco moments, we couldn't agree more.
– iTunes
– Download
– All your fav podcast apps
Ep. 63: Molly Martin explores international relations on the 14-Mission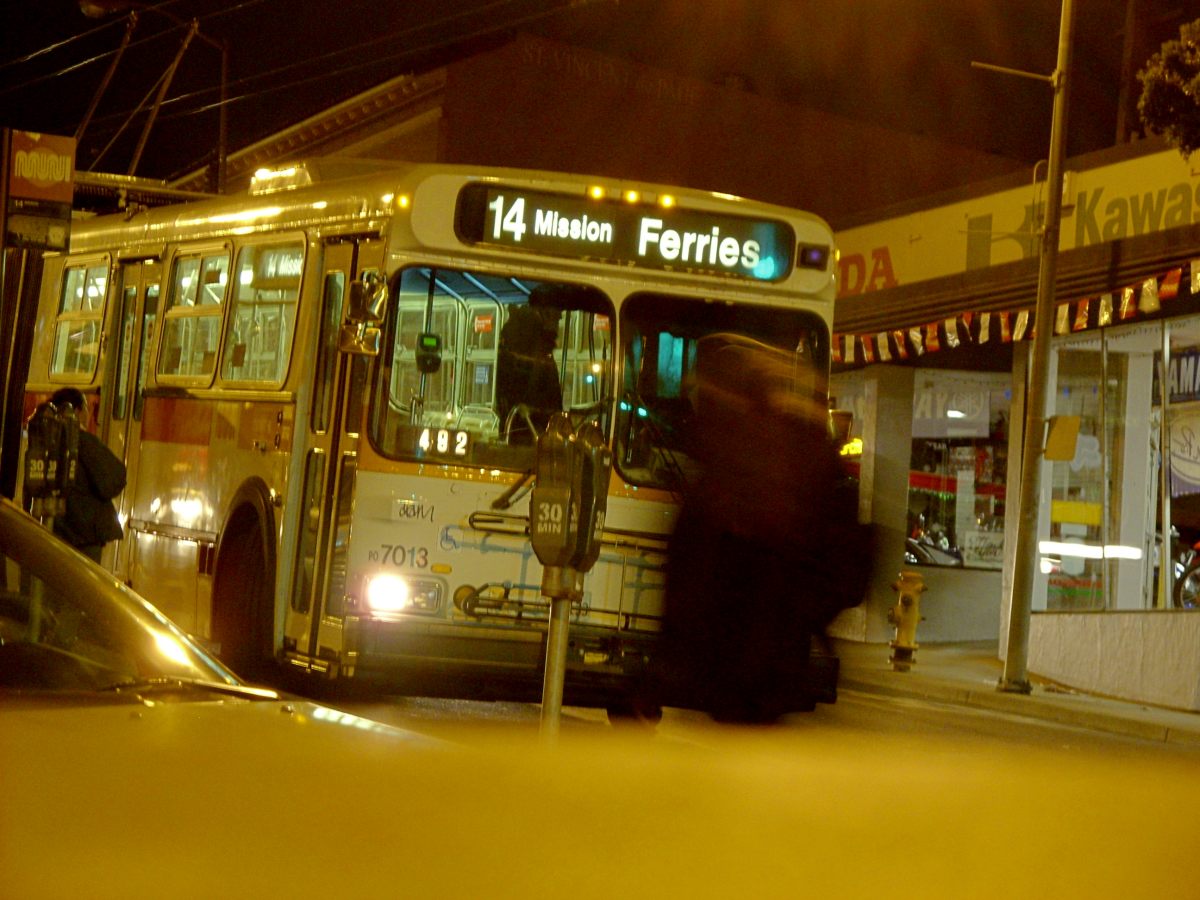 The cross-town Muni lines are truly the most representative of this city, in all the good ways and even some of the bad. Molly Martin, is a tradeswoman and longtime Bay Area resident takes it back to simpler, yet familiar times on the 14-Mission.
Molly previously served san activist and organizer for Occupy Bernal, a neighborhood group focused on fighting evictions in Bernal Heights. Keep an eye out for her upcoming book about the history of women construction workers in the Bay Area.
– iTunes
– Google Play
– Download
Ep. 62: How Gwen Carmen served sweet, sweet justice on Muni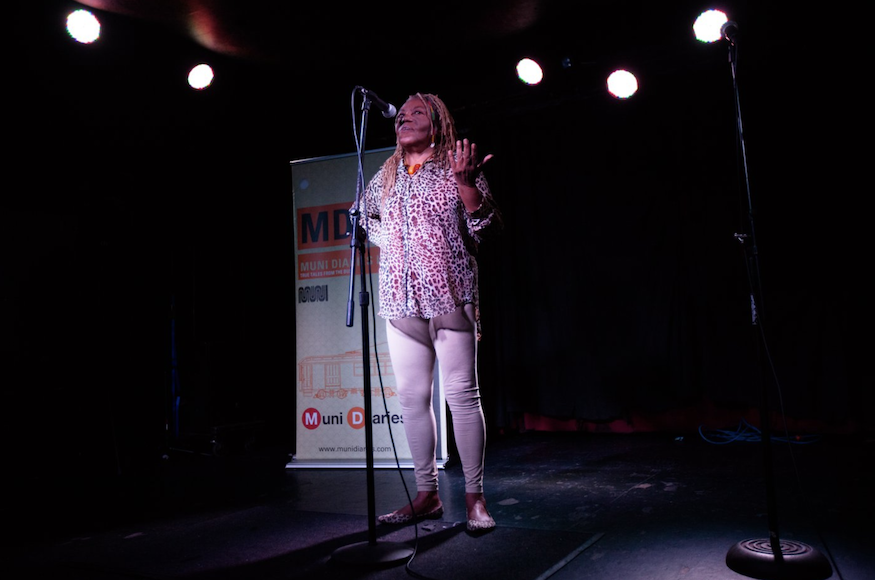 Gwen Carmen is a survivor: She's taught middle school and beaten cancer. So you know she wasn't going to let a creeper on the bus get off easy. When a man's wandering hands met Gwen's seat, she was shocked. But she didn't spend too much time wondering WTF—here's how she tracked him down and got her own version of bus creeper justice.
Gwen told this story at Muni Diaries Live's 10th anniversary show and our jaws were on the ground. Listen to her story here:
Ep. 61: Artist Jeremy Fish finally shares the story of the Silly Pink Bunny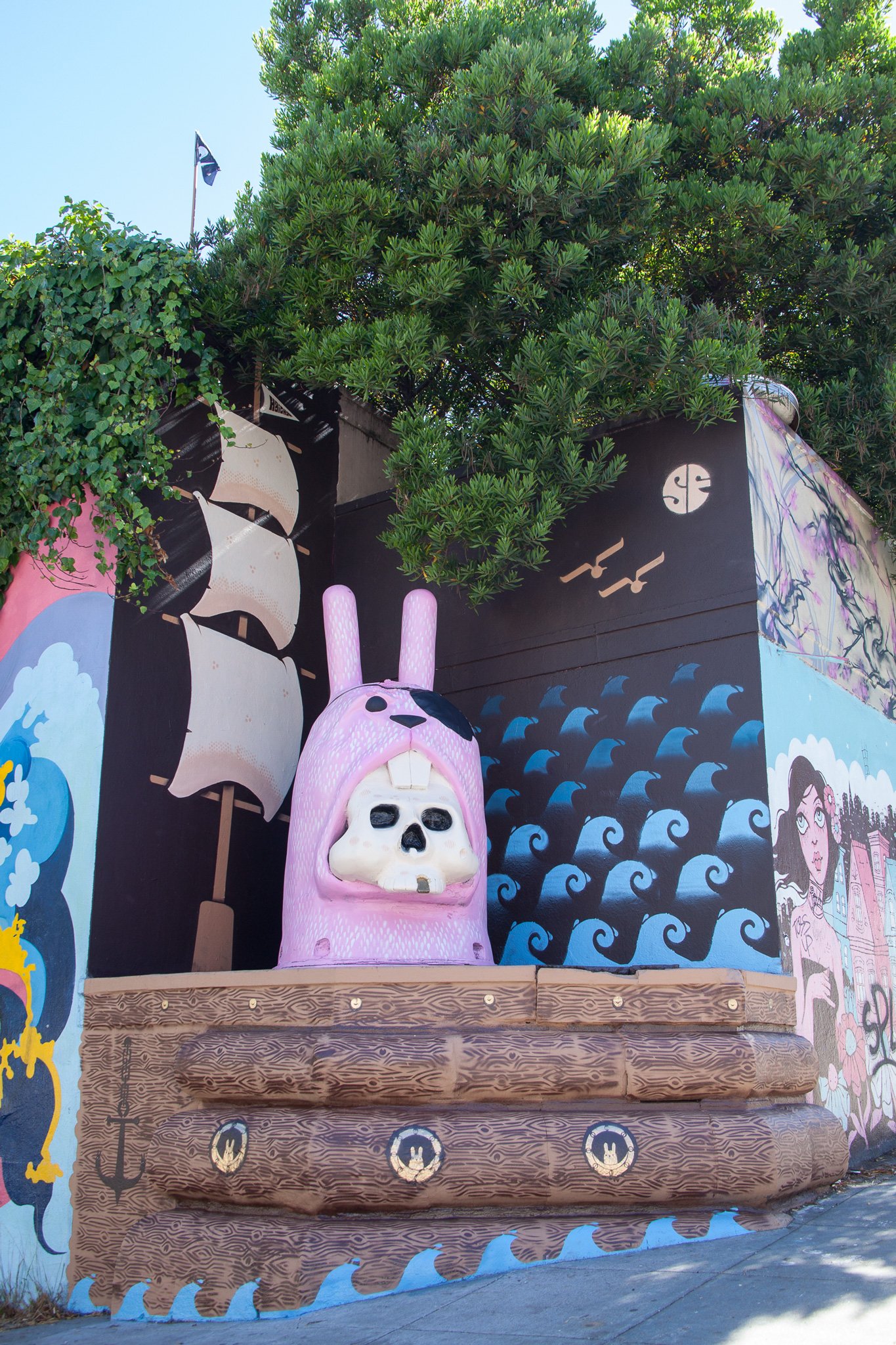 Some of you may remember Silly Pink Bunny, a sculpture by local artist Jeremy Fish, which held court in the Lower Haight until 2013. Jeremy joined us on the podcast to tell the story, in his own words, of the bunny's evolution from a goofy pink (and occasionally peed-on) neighborhood fixture to the revered bronze bunny sculpture it is today.
Jeremy himself says that the story behind the bunny is almost more interesting than the actual piece of art. Seeing as how this story connects art, taggers, grand theft bunny (that's a thing, right?), crowdfunding, community, and condos, we're inclined to agree.
Listen and/or download here:
Ep. 60: Nato Green and fighting homophobia…in San Francisco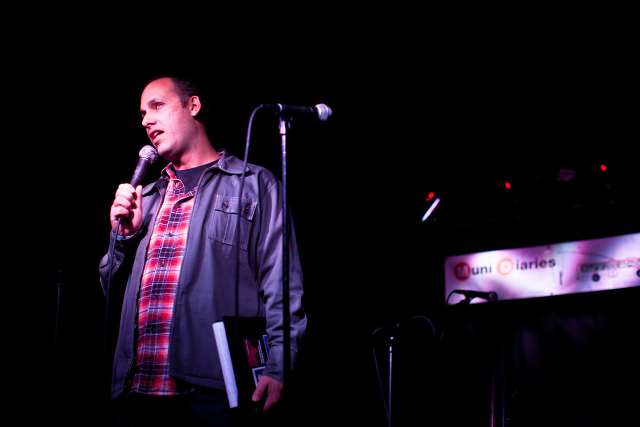 San Francisco-raised Nato Green is a comedian, union organizer, dad, and, per The East Bay Express, a "political sparkplug." He's also a Muni Diaries Live alum, where he threaded the needle with a comic spin on a BART strike.
Nato is on the podcast today with a story that takes us back to the early-1990s in San Francisco, when the city was still hitting its progressive stride. As the city celebrates Pride month, Nato recalls some way-early childhood memories at what was then called the Gay Freedom Day parade, as well as his experience in the fight against homophobia at San Francisco's Lick-Wilmerding High School.
Listen and/or download here:
Check out Nato's new album, The Whiteness Album, and follow him on Twitter @natogreen.
If you liked what you heard today, please support Muni Diaries on Patreon to help us keep telling stories from everyday San Franciscans.
Photo by RightAngleImages: Nato in 2013, performing at Muni Diaries Live at the Elbo Room.
Ep. 59: Peter Hartlaub and Heather Knight: 2 reporters, 1 transit system, 60 Muni lines…in 1 day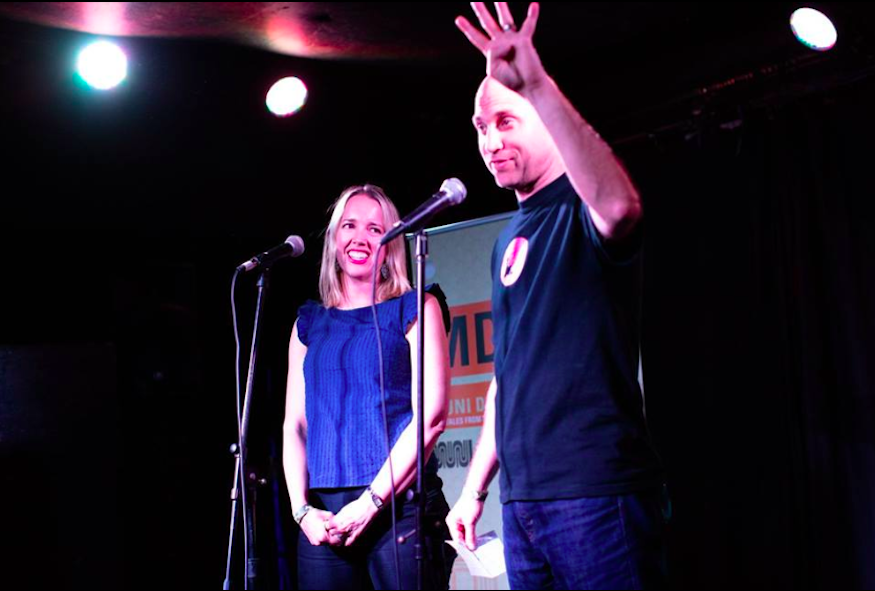 No one's can-do spirit (and tolerance for municipal mishaps) is stronger than that of tenacious journalists. Enter San Francisco Chronicle reporters Heather Knight and Peter Hartlaub with a not-so-simple goal: riding all of the Muni lines in one day.
They called it, appropriately, #TotalMuni2018. In today's podcast episode, the intrepid pair walks us through the who, what, why, and how of this very ambitious goal. You'll hear all the important Muni codes they learned (the most important one being the bathroom break code!), and how they plotted this day.
Listen to their story:
Peter and Heather said that #TotalMuni2018 was actually one of the most incredible days they have had in San Francisco, where riding the bus actually was a "reminder of how amazing San Francisco and San Franciscans are." That's exactly what we think too.
You might also remember that Peter is no stranger to the Muni Diaries universe. You can hear his first Muni Diaries Live story here, when he took the last Muni ride to Candlestick Park.
Photo by Right Angle Images
Ep. 58: Reporter Vivian Ho on the one thing you shouldn't do on BART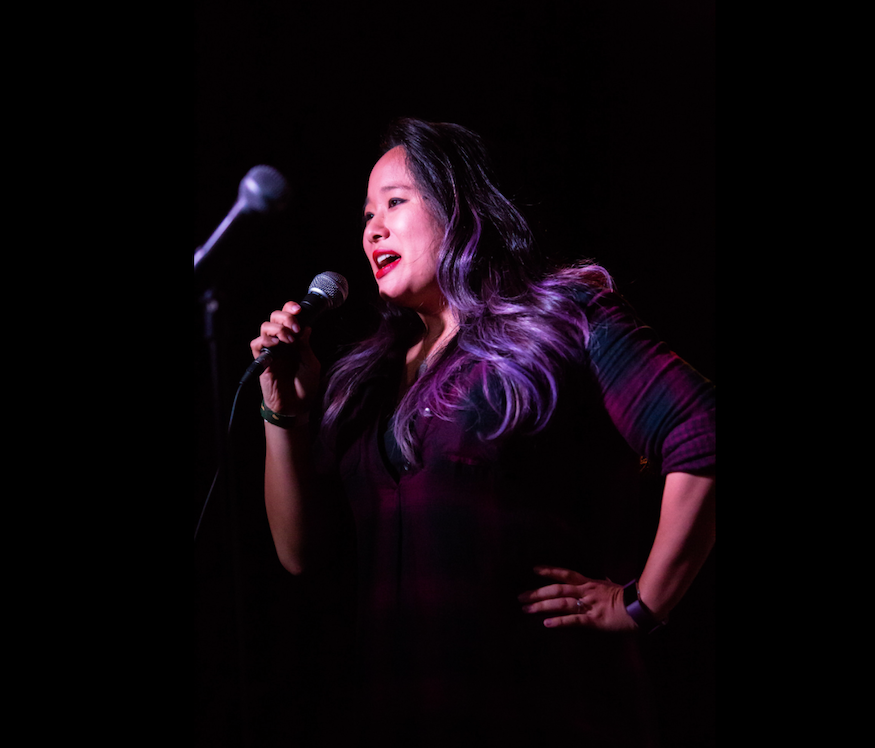 Reporter Vivian Ho has produced lots of serious journalism, having covered everything from the Mario Woods shooting, to the San Francisco Police Department, to wildfires. She also authored an incredible investigative piece called "A Life on the Line." But there's this one story that was a bit of a departure from her usual beat that has followed her around.
It starts something like this: "If you miss BART during the strike, this might make you miss it a bit less: A man accused of trying to make love to a train seat was acquitted of felony indecent exposure and released from San Francisco jail Monday."
Now, there's a lede.
If you're a regular Muni Diaries reader, you'll know that BART's seats are no stranger to the naked pretzel, making "NSFW twerking" possibly the most searched keyword we've seen on our site yet. But this one takes the cake.
Listen to Vivian's story here:
– iTunes
– Google
– Download
Vivian also told a sweet story about a pair of pigeons in her apartment in this San Francisco Diaries story earlier this year on the podcast. If you liked this episode, we have a little favor to ask: Won't you let us know what you think on iTunes by leaving a review? It'll make our day.
Photo by Right Angle Images
Ep. 57: Senait Hailemariam on being 21 and feeling feels on the K/T Muni Metro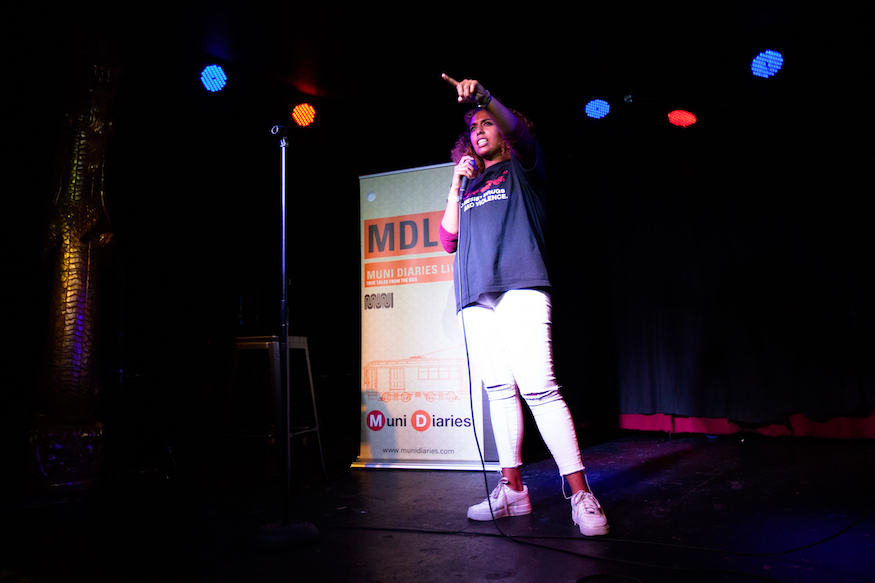 Senait (pronounced suh-NITE, like "tonight") Hailemariam walks us through a particularly memorable experience while Emoting on Muni. This is for anyone who has ever felt feels during their commute—especially if you were young and real life was closing in fast.
Listen via:
– Google
– iTunes
– or download here
Photo by Right Angle Images
Ep. 56: Attorney Matt Gonzalez on riding Muni as a candidate for mayor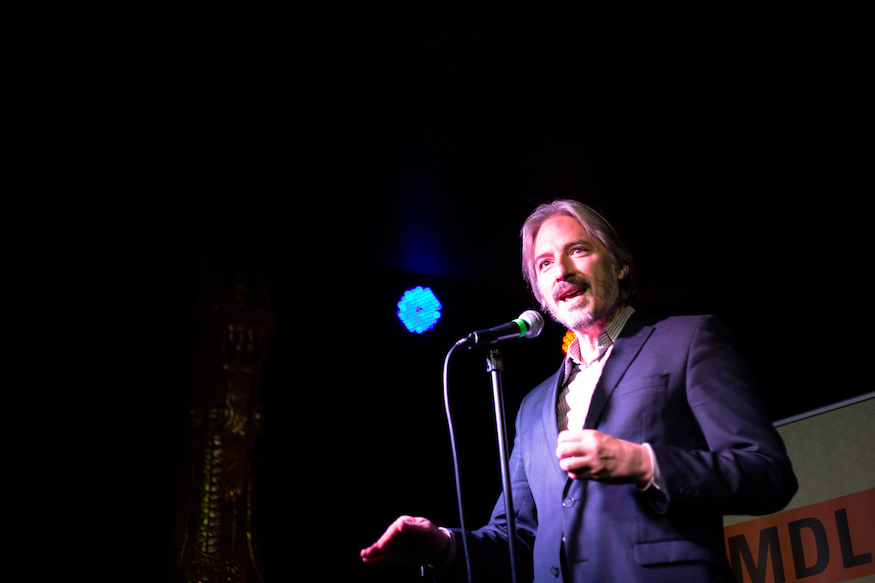 When you're a candidate in one of the most memorable elections in San Francisco, riding Muni comes with a whole host of concerns that us regulars may not ever encounter.
Big ups to Matt Gonzalez, chief attorney at the San Francisco Public Defender's Office, who told this story on the Muni Diaries Live stage in the midst of a career-changing, much-anticipated trial. Taking us back to the 2003 mayoral election—in which he was neck-and-neck with current Lt. Governor of California, Gavin Newsom, he shared why riding the bus as a politician in a highly contested race means always keeping one eye open.
Listen to his story:
– Google
– iTunes
– Download
Photo by Right Angle Images
Ep. 55: Who is the Polk Street Pizza Lady?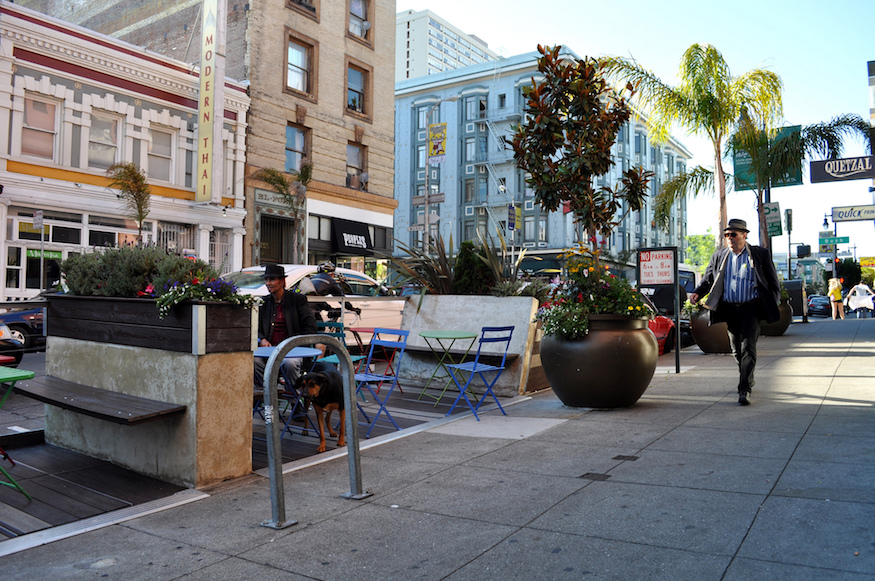 Andrea Carla Michaels says that she had never done anything two days in a row, until a light-bulb moment and sense of commitment to her neighborhood changed her mind. Two years ago, she found her calling as "Pizza Lady," which takes her, daily, through the alleys off Lower Polk Street. In today's podcast, she shares the story of how that came to be.
Listen to her story by clicking on your favorite option below—all come with a special discount code for our upcoming Muni Diaries Live 10th Anniversary show on April 21!
– iTunes
– Google Play
– Download
Andrea just celebrated her 25th anniversary in San Francisco. Originally a standup comic, game show writer, and, for a brief stint, a writer for Designing Women, she now spends her time naming companies, constructing crossword puzzles for The New York Times and, as you'll learn in this podcast, feeding folks.
Photo by Kathleen Corey
Ep. 54: Dominique Gelin on the best pickup lines on public transit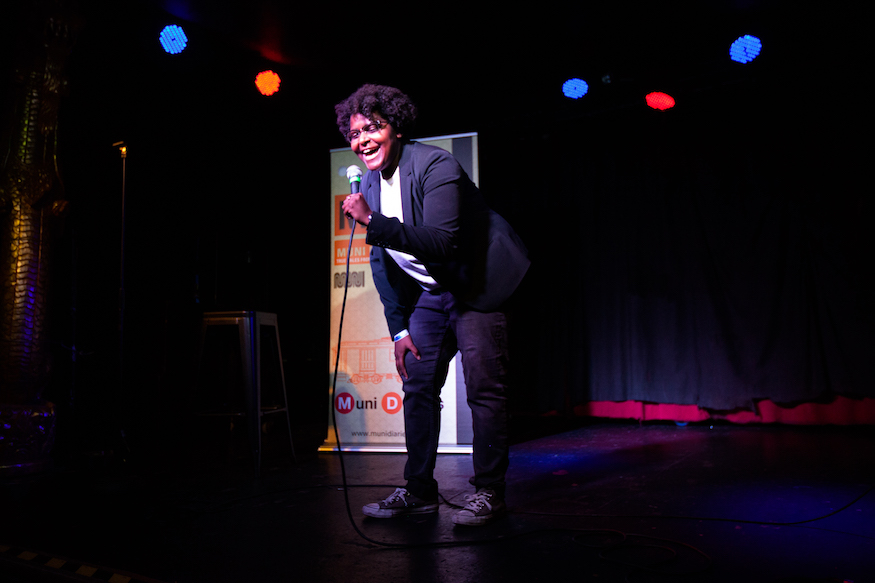 Comedian Dominique Gelin has given every sign on public transit to say, "Go Away." She's sat in the most strategic seat to avoid strangers, avoided eye contact, and yet, it doesn't always work.
In today's story, Dom walks us through how one crucial mistake led to her meeting a smug pickup artist on Muni. You can listen to her story by downloading the epidoes below, or just search for Muni Diaries on any of your favorite podcast apps:
– iTunes
– Google Play
– Download
Speaking of pickup lines, maybe what Dom needed was a burrito as a prop, as another Muni rider so aptly illustrated in an earlier story? Follow Dom on Twitter at @heydomgelin.
Ep. 53: Bob Collins and an ode to that first, tiniest apartment in SF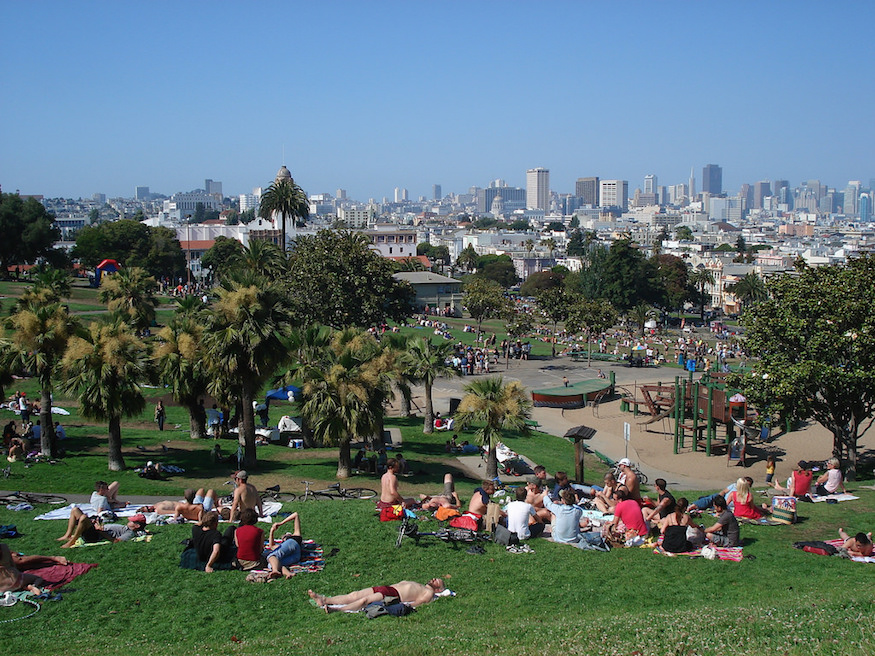 Architect and longtime SF resident Bob Collins recalls a period of transformation for himself and his teeny tiny apartment unit. In the process, he realized why San Francisco was home. Bob has lived in the Bay Area for 30 years, with stints in the Mission, Nob Hill, Russian Hill, and the Richmond. He has a blog about walking around San Francisco called Urban Ambles, told from the dual perspectives of a regular pedestrian and professional architect. His urban walks in the blog cover a cross-section of the city; just like some of our favorite Muni stories from the cross-town lines.
Listen to Bob's story:
Being an architect, Bob also created a model (naturally) of his tiny apartment before and after his transformation, loft bed and all. Check it out on his blog here.
We're celebrating 10 years of storytelling on and off the bus with a special bonus code for our upcoming anniversary show on April 21, 2018, at the Elbo Room. Listen to this episode for the discount code and get your tickets today.
Photo by @budgetplaces
Ep. 52: Alexandria Love's not-quite love story with the bonus transit twist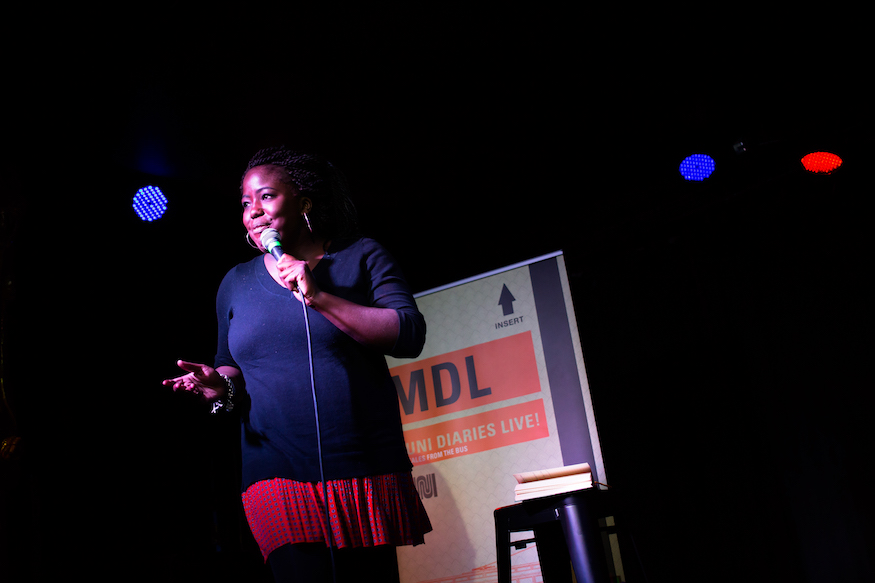 Who didn't make questionable relationship decisions in their Roaring 20s? Oakland native Alexandria Love shared her personal, cringe-worthy story from that time in her life, which comes with a bonus transit twist.
Alex is a busy lady: She's also a stand-up comedian, podcaster, and writer. She's been on stage at Tommy T's, The San Jose Improv, and Cobb's Comedy Club. She is the current reigning champion of Tourettes Without Regrets' Dirty Haiku battle with five victories under her belt. The woman has a clear knack for the medium, because she cleaned up at the Muni Haiku Battle at Lit Crawl in 2017 and earned top honors during a reprise performance at Muni Diaries Live.
Listen to Alex's story here:
iTunes
Google Play
Download
Ep. 51 San Francisco Diaries: Anna Pulley on taking a date to a fertility party…with snakes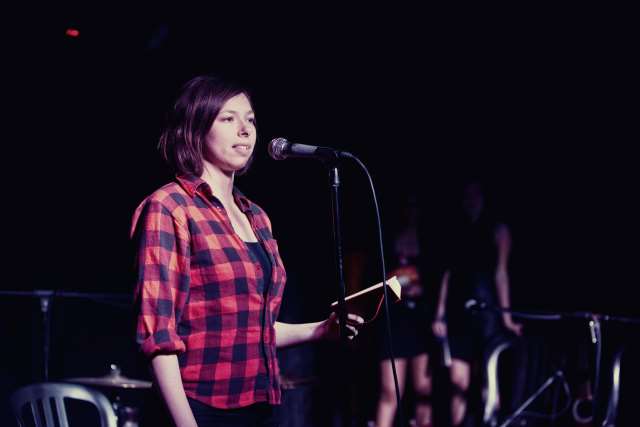 Love comes in all forms, and in San Francisco, you'll encounter love and relationship rituals you never imagined possible. Writer Anna Pulley shares a story about a fertility party she covered as a reporter (which might also be why she isn't allowed to plan dates any more).
She is the author of The Lesbian Sex Haiku Book (with Cats!), and you can find her sex and relationship advice column on her blog, as well as in weekly advice columns for The Chicago Tribune's RedEye and (formerly) AfterEllen. Anna also holds the distinction of being in the first Muni Haiku battle in Clarion Alley.
Listen to Anna's story here:
iTunes
Google Play
Download
Ep. 50 San Francisco Diaries: Vivian Ho and how she met her pigeon twin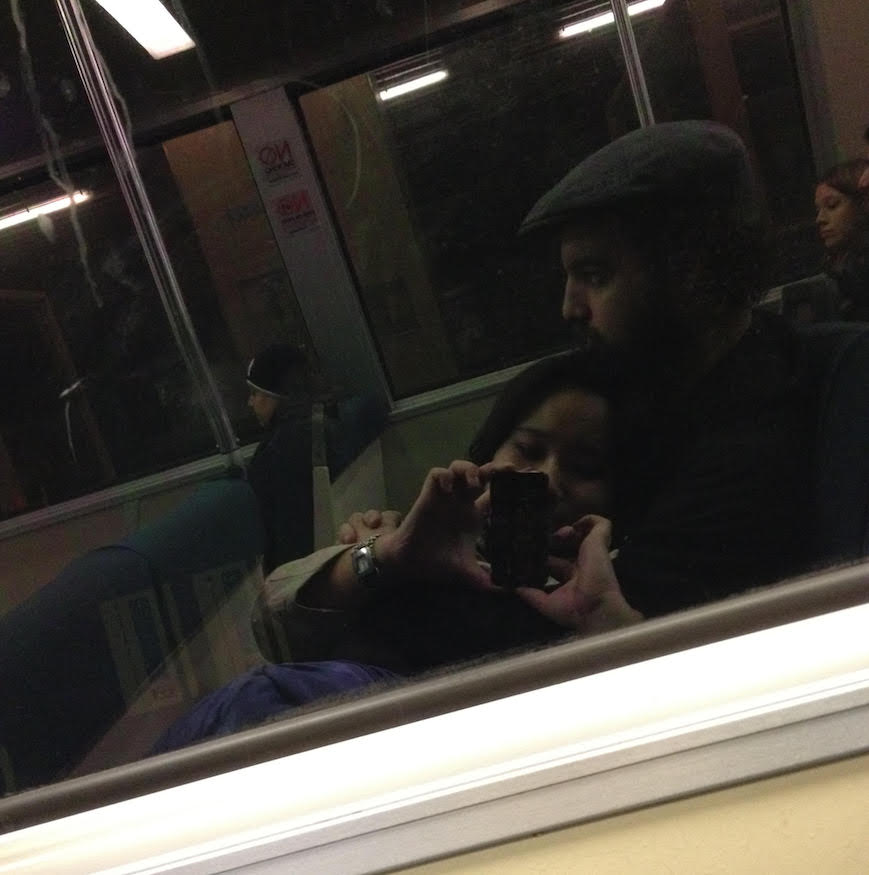 Being an adult isn't easy, especially when you live in San Francisco where "everyone is perpetually in their late-twenties to mid-thirties." So when you end up in San Francisco alone when you're 22, you do what anyone would do: go wild and make age-22 type of mistakes.
This episode of San Francisco Diaries is from Vivian Ho, who you may remember was the criminal justice reporter at The San Francisco Chronicle from 2011 through 2017. She's reported on the Mario Woods shooting, the San Francisco Police Department, wildfires, and she recently published an incredible investigative piece called "A Life on the Line."
She's seen a lot of San Francisco, from the incredibly serious and life-and-death moments to the more quirky and offbeat happenings around town. This story falls under the more quirky side of the spectrum—and we've never felt more spiritually connected to the cooing pigeons on our fire escapes.
Listen to her story here:
You can find a full transcript of Vivian's story here.
If you liked what you heard today, please share our podcast with your podcast-listening friends!
Ep. 49: Steve Pepple sounds off on the BMW experience in San Francisco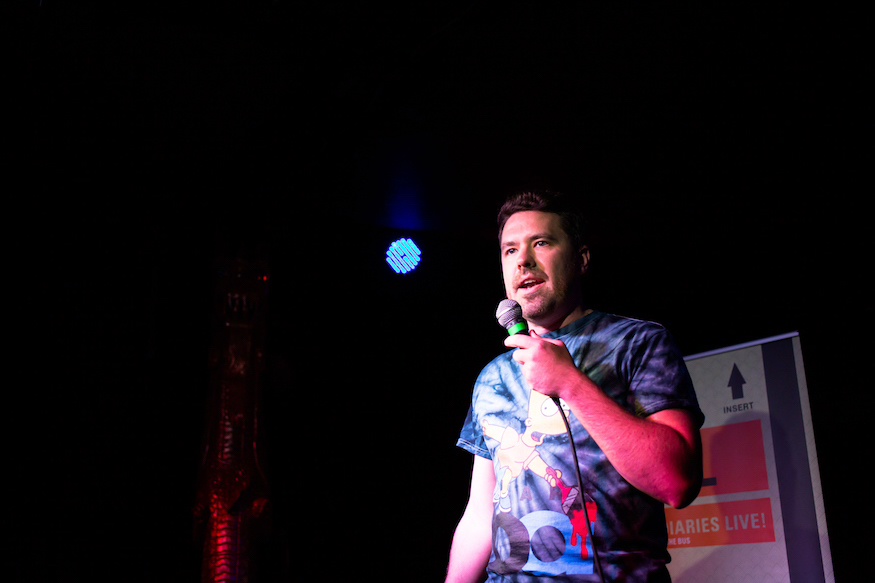 Many of us didn't give the bus a passing thought before we actually had a stake in the game as real-life commuters/fans/foes. In this episode, Steve Pepple reminds us that a passion for the shared experience of public transportation can start even in the most unlikely places.
Steve is on the board of San Francisco Transit Riders, a rider-supported group advocating for world-class transit in San Francisco. He's also designer at OpenGov, where he works toward making cities more livable, whether he's working on a budget or a bus.
Listen to Steve's story here:
iTunes
Google Play
Download
Ep. 48: Comedian Tirumari Jothi on why talking to a stranger on Muni isn't always a bad idea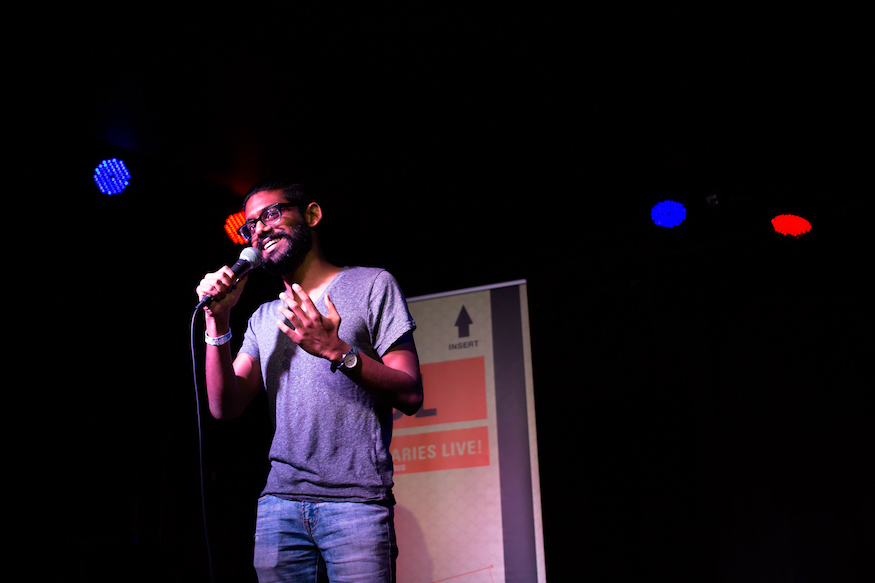 Always terrible with his sense of direction, comedian Tirumari Jothi takes the K instead of the M, and suddenly finds himself at Balboa Park station at 1 a.m. A conversation with a stranger helps him find his way back home to Park Merced, but not before the chat involved topics he never thought he'd hear.
Tirumari has been performing comedy for six years, with stand-up as his first love, but he also loves improv and sketch acting . You can find him either performing with the geeky comedy group he co-founded, Komedio Comedy, or acting on stage with Killing My Lobster (find him at Sketchfest 2018). You can find him on Twitter @tirumari.
Listen to Tirumari's story here:
iTunes
Google Play
Download
Ep. 47: B is for Burning Man: Broke-Ass Stuart learns his SF ABC's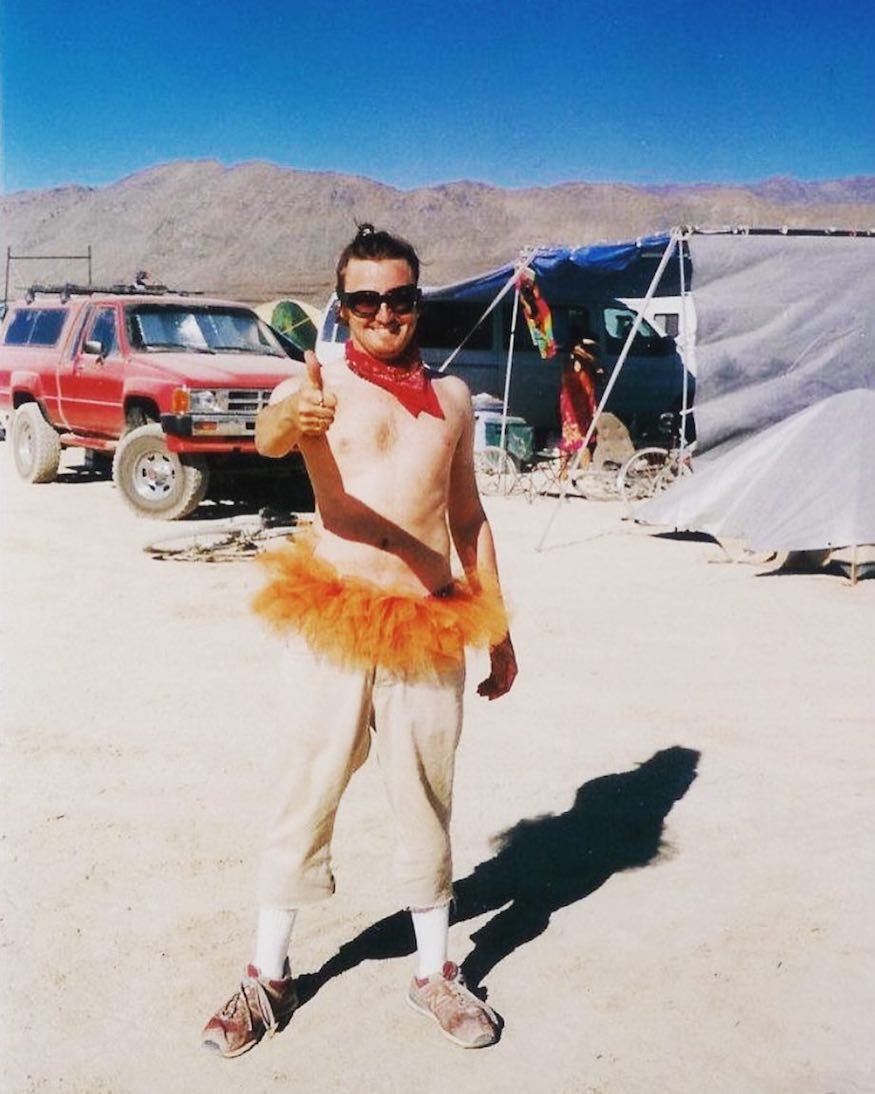 Who gave you your first "San Francisco education"? Broke-Ass Stuart tells us, in our newest podcast episode, that his city primer came at the age of 23. He was living on Golden Gate Avenue, in a house full of artists, thinkers, and some of Burning Man's original participants.
The house on Golden Gate was a short-lived experience for Stuart, because six months into living there, the housemates were evicted. Never a group to go out with a whisper, they put on a "rent party," where throngs of people showed, three bands played, and, at some point, an art car rolled by.
Listen to Stuart's entire story in today's podcast:
iTunes
Google Play
Download
You might know Stuart's alter ego, Broke-Ass Stuart, from various, sundry, and wildly popular hustles: his website, his writings (including a column in The San Francisco Examiner called "Broke-Ass City), his TV hosting gigs, his poetry, or his mayoral run a couple years back. Be sure to check out Stuart's Patreon page, where you can support his site and podcast.
Stuart tells us that he went to Burning Man for the first time after P gave him her ticket after being evicted from the house. And he was kind enough to share a photo of him from that first burn, orange tutu and all.
So, what is YOUR defining San Francisco moment? If you're inspired by Stuart's story, please share this podcast with your friends and share your own story by emailing us at muni.diaries.sf@gmail.com.
Ep. 46: The Shard, The Tissue, An Affair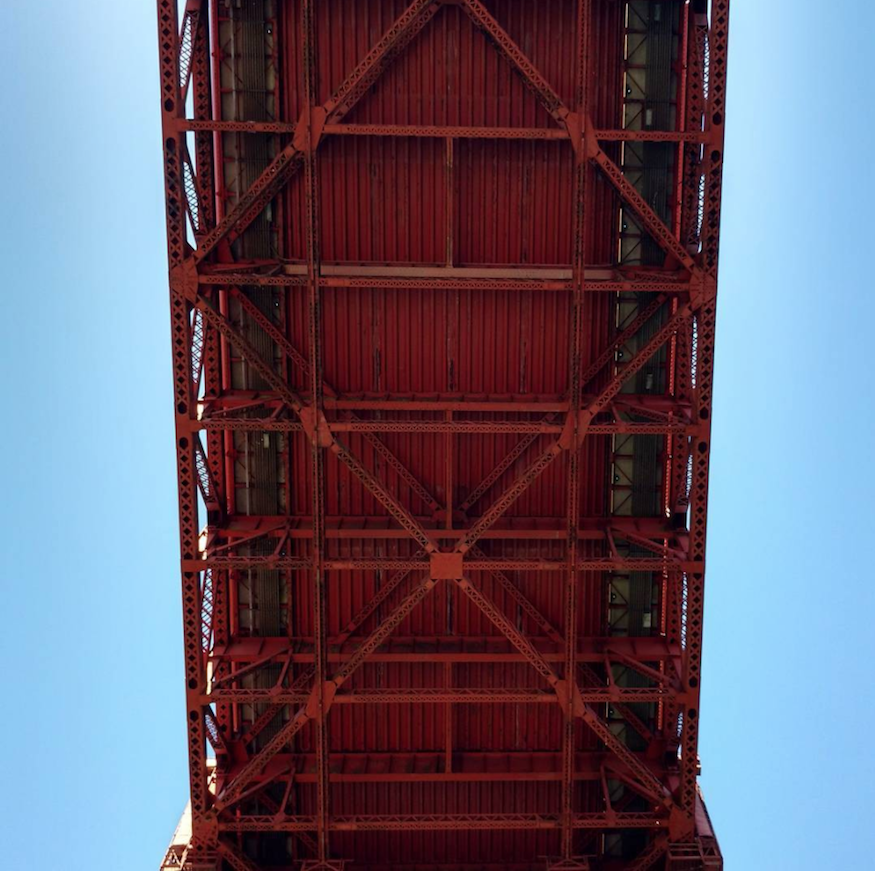 This podcast is from Vietnamese-American author Andrew Lam, who was also the web editor of New America Media for many years.
In 2005, he published his first book, Perfume Dreams. He is also the author of the book Birds of Paradise, about the Vietnamese immigrant community in the Bay Area. He is working on a fourth book tentatively titled Stories From the Edge of the Sea, a collection of stories about love and loss. Many of the stories are based in San Francisco and Vietnam, both places in which the seaside plays a prominent role: geographically, thematically, and metaphorically.
This podcast episode is a more literary departure from our regular storytelling approach, but we think all San Franciscans listening may find a bit of themselves within this piece.
You can find this piece excerpted in Andrew's new collection of stories. You can also find a transcript of "The Shard, The Tissue, an Affair" here. To submit your own story, please email us your pitch at muni.diaries.sf@gmail.com.
Listen to Andrew's story here:
iTunes
Google
Download
If you like what you've heard on the Muni Diaries podcast, please share our podcast and rate it on iTunes so other people can find it too!
Photo by Tara Ramroop
Ep. 45: Meet Irene Tu, Muni celebrity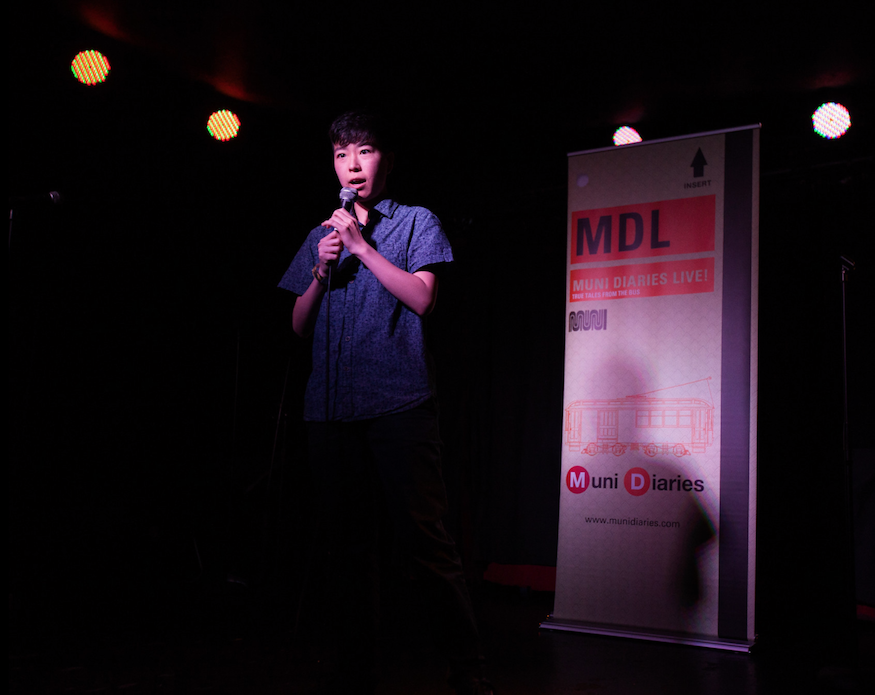 Comedian Irene Tu was a Muni celebrity last year and turned her friends into last-minute paparazzo to chase that fame.
Irene is a Chicago-born, San Francisco-based stand-up comedian, actor, and writer. In 2017, the San Francisco Chronicle singled her out as an "artist on the brink of fame," on the heels of being named one of the "Bay Area's 11 Best Stand Up Comedians" (SFist) and one of 20 "Women to Watch" (KQED). Irene hosts several popular shows in the Bay Area: Man Haters, The Mission Position, and Millennials Ruin Everything (they do). You can follow her @irene_tu and find her on irenetu.com.
If you enjoyed the Muni Diaries podcast, please share our podcast and rate it in iTunes so people can find it!
Listen to her story here:
iTunes
Google
Download
If you like what you've heard on the Muni Diaries podcast, please share our podcast and rate it on iTunes so other people can find it too!
Ep. 44: Sexual Folklorist Dixie De La Tour on the magic of tele-personals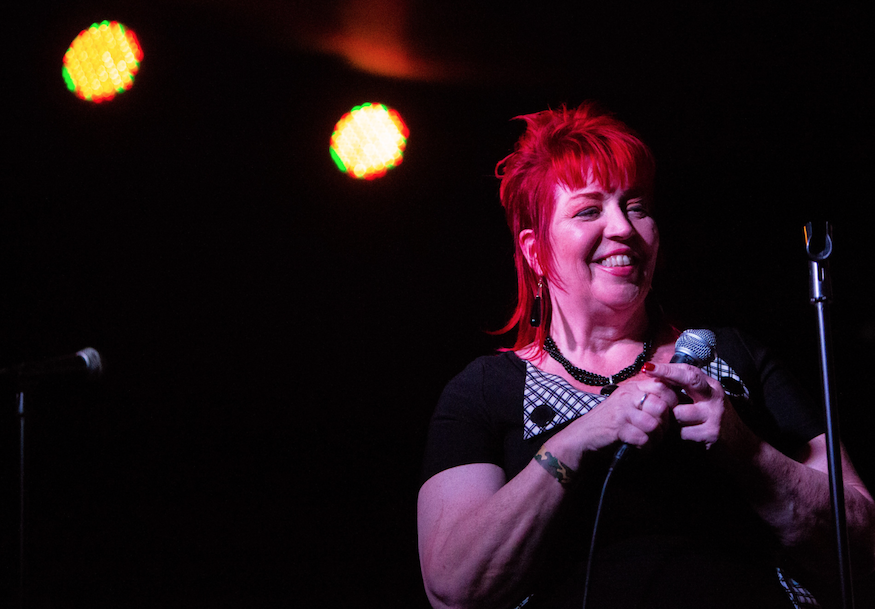 Dixie De La Tour is the founder of Bawdy Storytelling ("The Moth for Pervs," per LA Weekly), America's Original Sex+Storytelling series featuring Real People & Rockstars sharing their bona fide sexual exploits, live onstage. In this episode, she reaches back in time to those bad old days without Tinder, and you have to call the tele-personals to find Mr. Right/Mr. Right Now.
If you enjoyed the Muni Diaries podcast, please share our podcast and rate it in iTunes so people can find it!
Listen to her story here:
iTunes
Google
Download
If you like what you've heard on the Muni Diaries podcast, please share our podcast and rate it on iTunes so other people can find it too!
Ep 43: Baruch Porras-Hernandez on taking a friend on her first Muni ride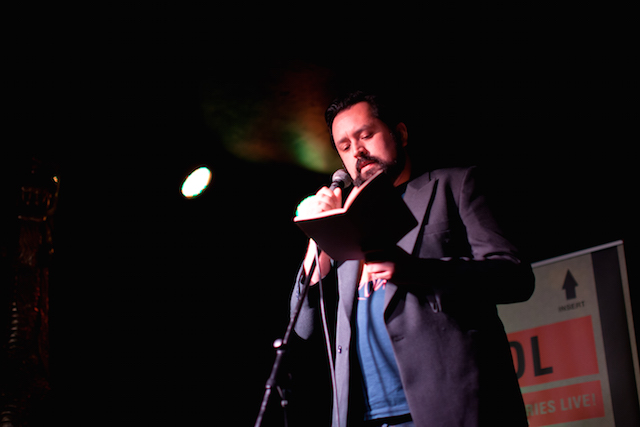 This week's story is from our reigning Muni Haiku champion, Baruch Porras-Hernandez! You can see him at Muni Diaries Live on Saturday, Nov. 4 at the Elbo Room. Tickets are at munidiarieslive18.eventbrite.com.
Baruch tells a story of taking a visiting friend on her first Muni ride, promising that nothing will go wrong. And if you've been on Muni at all, you know that's a hard promise to keep.
Baruch is a Pushcart Prize nominated writer, performer and standup comedian, named one of the 13 Top Bay Area Writers to Watch in 2016 by 7×7 Magazine in San Francisco. He's been featured in Writers with Drinks, has performed several times with Radar Productions, LitQuake, and is a winner of Literary Death Match, Write Club, The Moth, and of course, Muni Diaries.
Listen to his story here:
iTunes
Google
Download
If you like what you've heard on the Muni Diaries podcast, please share our podcast and rate it on iTunes so other people can find it too!
Ep. 42: Comedian Ronn Vigh on practicing Zen on Muni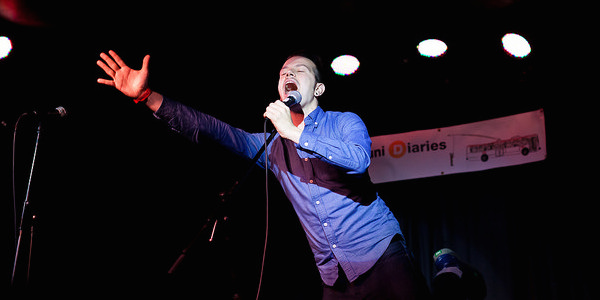 Is it possible to practice meditation on Muni, when you are sitting next to angry riders and maybe even get lost at the Forest Hill station? Today's podcast episode features Ronn Vigh, whose attitude and wit earned him a comparison to a young Joan Rivers by SF Weekly. A yoga instructor, Ronn puts his teachings of compassion and letting go (and working on your core) to practice on Muni. You can find Ronn on Twitter @ronnronnvigh.
If you liked what you heard on our podcast, we would love it if you can rate it on iTunes and help others find it!
Ep. 41: Designer Steve Pepple on accidentally walking into a kink party
Sometimes opportunity knocks. Other times, you inadvertently stumble through its door. That's what storyteller Steve Pepple discovered, when an unmarked door at a SoMa diner turned out to be a portal to a mysterious underground scene.
A designer at OpenGov, Steve works toward making cities (including our favorite one) more livable, whether he's working on a budget or a bus. Podcast listeners, here's Steve's story:
Ep. 40: Making friends on the late night metro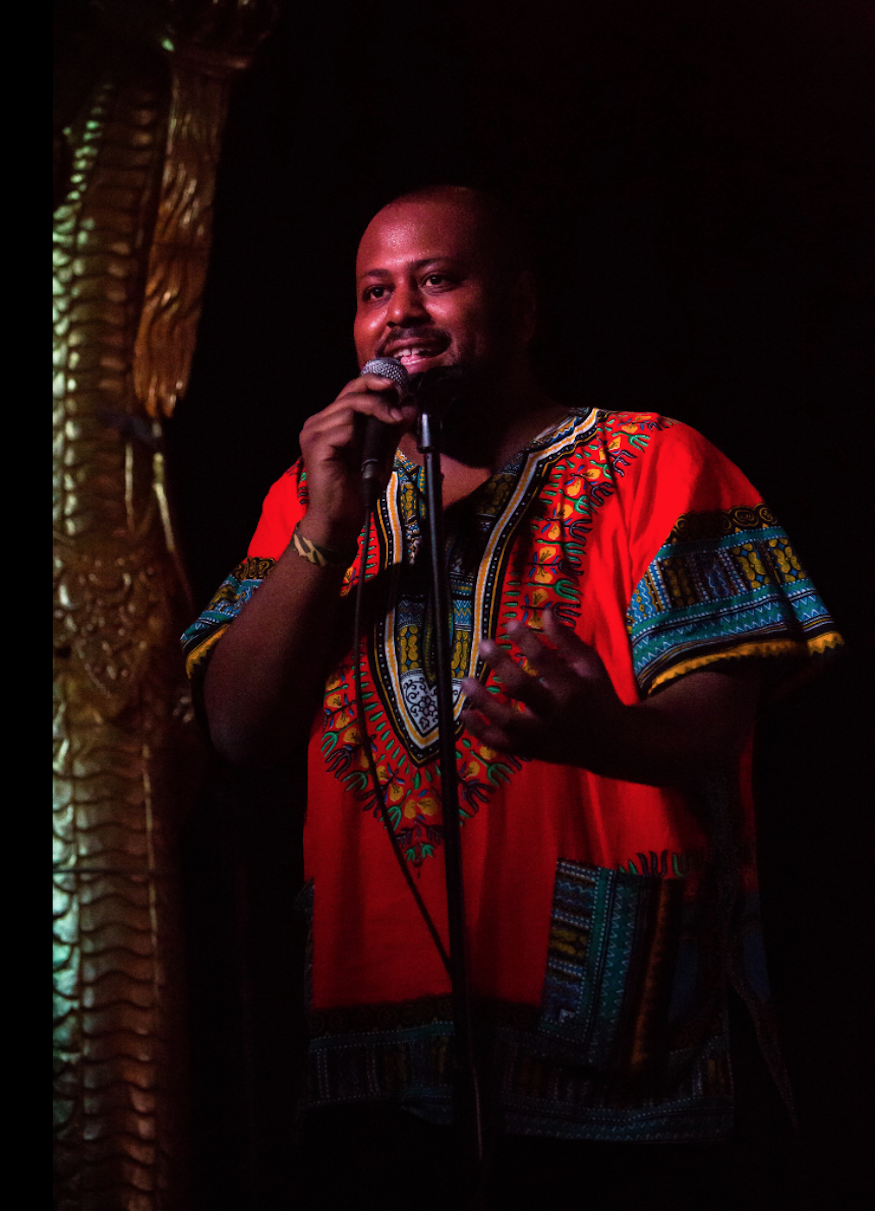 What happens on the last train, thankfully, doesn't stay on the last train. Storyteller Na'amen Gobert Tilahun shares what happened on the last metro train, and about a close knit group of friends who will stand up for one another no matter what.
Na'amen is a writer whose craft spans multiple genres. The follow up to his 2016 novel, The Root, is The Tree, which is coming out later this year. You can find him at naamentilahun.com.
If you haven't subscribed to our podcast, we'd love for you to lend us your ears! Here's Na'amen's episode for your listening pleasure:
Photo credit: Right Angle Images
Ep. 39: San Francisco Diaries: The secret history before the Transamerica building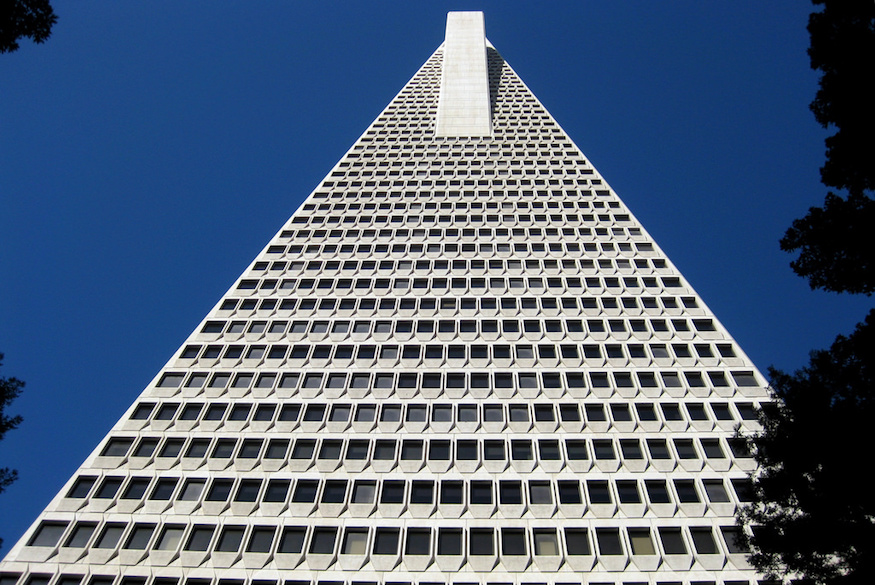 You've passed by this spot a thousand times and probably never realize that you're standing on a historic bohemian hot spot. In today's San Francisco Diaries podcast episode, writer Hiya Swanhuyser shares how she found this piece of history and why she's been obsessed with it ever since.
Hiya is working on a book about a lost piece of San Francisco history, the Montgomery Block building, which stood where the Transamerica Pyramid stands today. It was there for 107 years, and was a crucial gathering place for artists and writers, including Mark Twain, Ambrose Bierce, Frida Kahlo and Diego Rivera, and thinkers and political people including Emma Goldman and Sun Yat-Sen, among many many others.
Listen to the episode:
Check out a photo of the Montgomery Block building in its glory days.
Ep. 38: Sal Castaneda's 'Bad-Ass' Muni Moment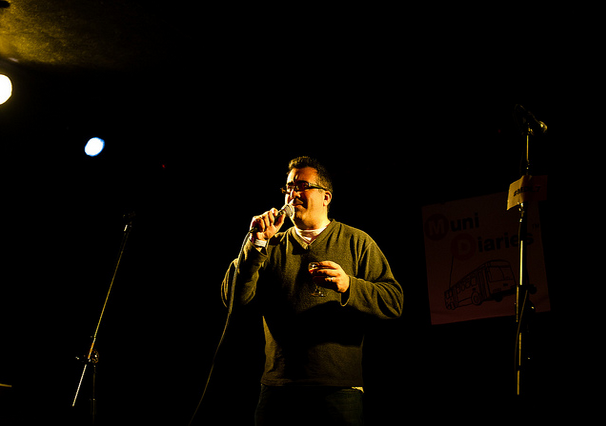 You may know Sal Castaneda as your long-time KTVU traffic reporter. We grew up listening to him in the mornings, and here he is at Muni Diaries Live with his tale attempted (and imagined) bravado on the 44. You can find Sal on Twitter at @sal_castaneda.
Email us to pitch a story about your San Francisco experience, even it happened off the rails or beyond the bus lines.
Please enjoy, share, subscribe, and rate the podcast!
Ep. 37: Kirk Read practices radical empathy on the 14-Mission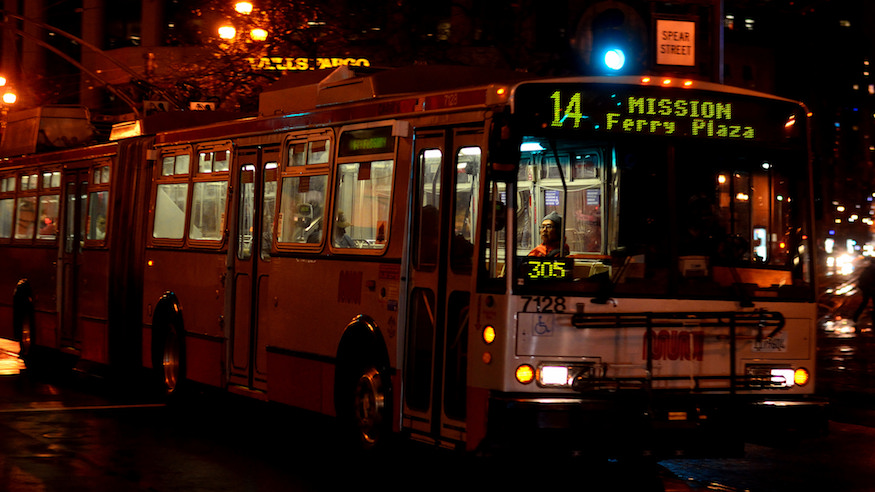 Photo by @tomhilton
Proof positive that, even for an off-the-clock sex worker, the most interesting part of your day can happen on Muni.
Kirk Read is a writer and storyteller who grew up in Virginia. His memoir, How I Learned to Snap, was named an Honor Book by the American Library Association. He works in the healthcare industry and has curated a host of literary events around the San Francisco Bay Area.
Email us to pitch a story about your San Francisco experience—even it happened off the rails or beyond the bus lines.
Please enjoy, share, subscribe, and rate the podcast!
Episode 36: San Francisco Diaries: my first job at the Nob Hill Theater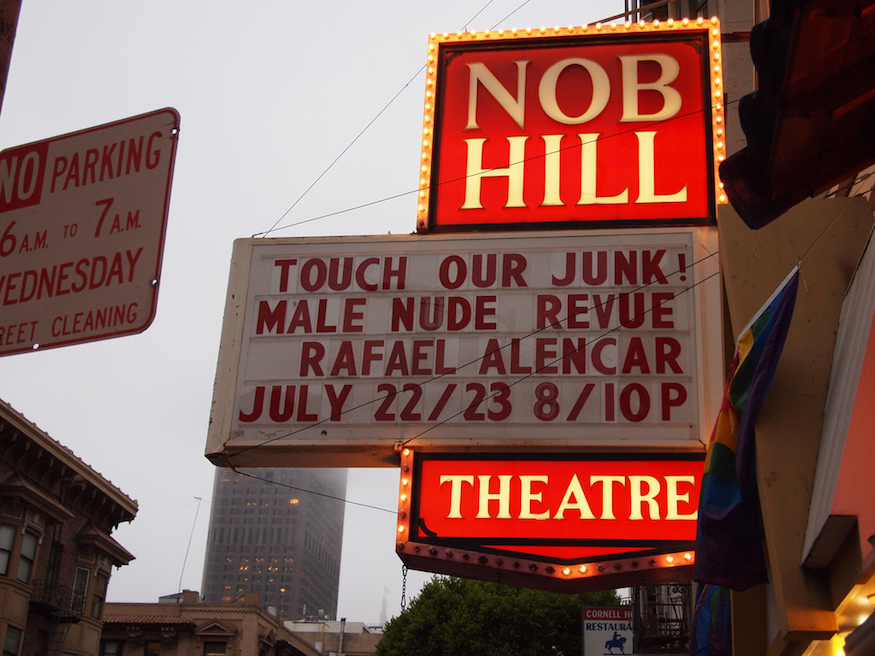 Photo by @ckaiserca
You've seen the marquee, "Touch our junk" on Bush street probably a thousand times. Our storyteller, Jesse James, brings us deep into the back room of the famed adult theater where he unwittingly became an employee after a brief interview.
Today's story is a part of our new series, San Francisco Diaries. We are expanding our lens to gather stories about our fair city, and we welcome your stories about the people and experiences that make our city what it is today.
What makes San Francisco our beloved city? How has living here shaped you?
Email us to pitch a story.
Please enjoy, share, subscribe, and rate the podcast!
Recent Episodes
Episode 35: Don't be a litterbug on Muni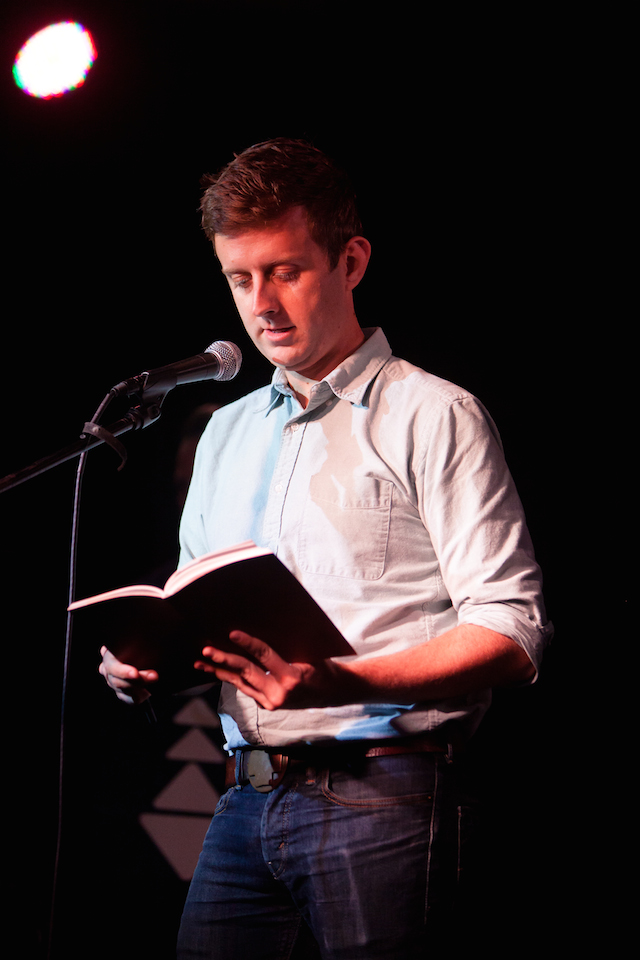 Storyteller Jesse James recounts a day that started with ordering a Thor hammer on Amazon — easy peasy, right? But of course Muni had other plans for Jesse's day.
Jesse James is the former Muni haiku champion, return storyteller, and has had battle of wits against Airbnb's ridiculous ads. You can find him on Twitter at @LoudGayAmerica.
Please enjoy, share, subscribe, and rate the podcast!
Episode 34: We talk to the real humans (not robots!) behind Muni's Twitter feed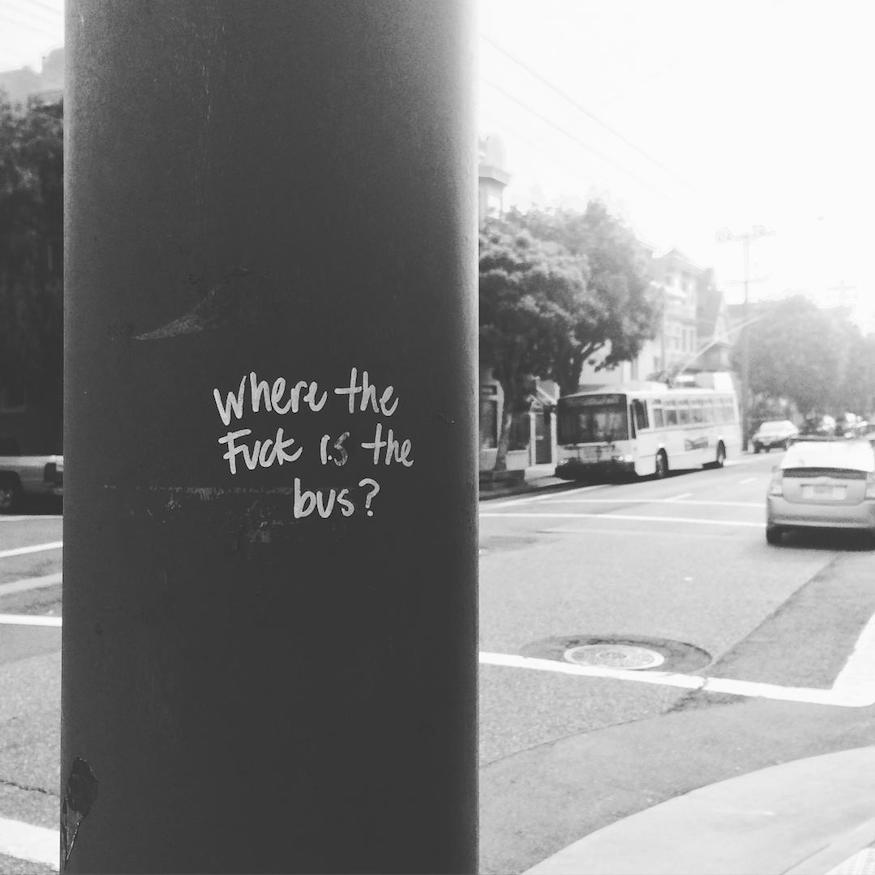 Photo by @stonymcrock
Say you're frustrated waiting for the bus and you fire off a tweet, "Where the hell is my bus?", there are three people at the SFMTA whose job is to respond to you to make sure you're ok. We found these very patient humans at the SFMTA whose jobs we never want to have, got them into our podcast studio, and asked them: what's it like to be on the receiving end of all our ire?
As it turns out, it's not all terrible. SFMTA's Schad and Rick tell us all about behind the scenes stories of responding to your Muni complaints and real life crisis — everything from violent crimes to a lost scarf.
You can find Schad, Rick, and their colleagues at @sfmta_muni.
Please enjoy, share, subscribe, and rate the podcast!
Episode 33: An ode to the Mission, from H.P. Mendoza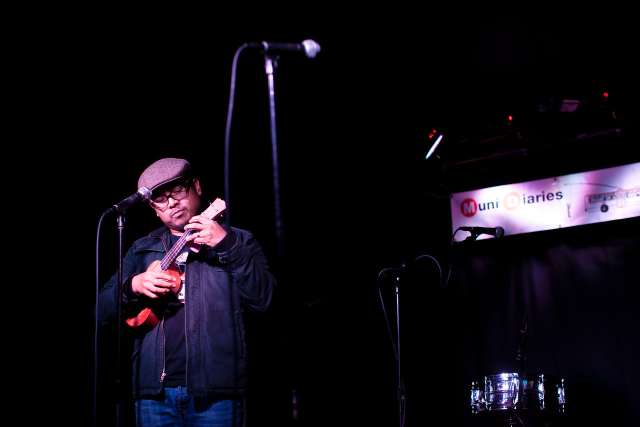 Filmmaker H.P. Mendoza's dad was a Muni driver for 25 years. Add that to a life time of San Francisco transit-riding, H.P. has lots of fodder for another original composition about cinema, Muni, and an ode to the Mission district.
Bonus: in this very musical episode, we're also featuring Mesquite and Mustard, the western fiddling band with a spirited original song about Charlie the Muni Rider, the "man who never returned."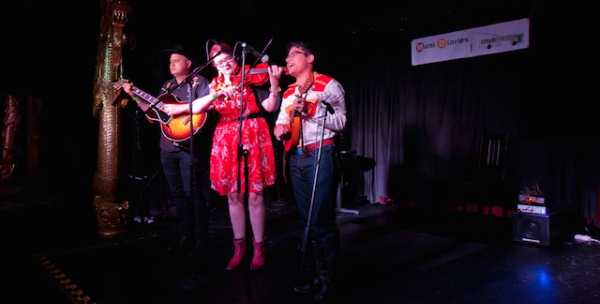 Here's a video of their performance at Muni Diaries Live.
Please enjoy, share, subscribe, and rate the podcast!
Episode 32: The Ultimate Pride Parade Muni Stop, by Jerry Lee Abram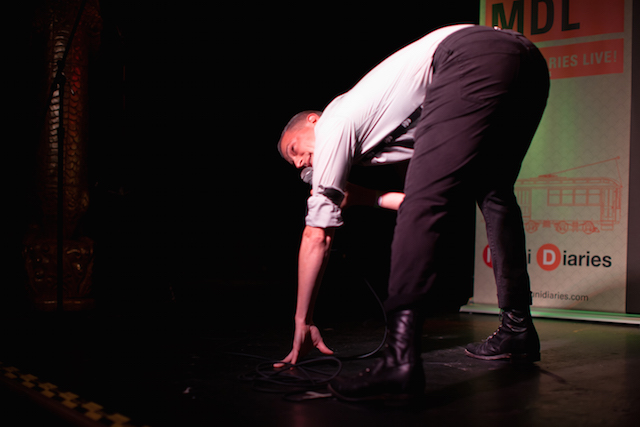 Storyteller Jerry Lee Abram shares a story of the ultimate Pride party at a Muni stop. Remember when Muni shelters were domed (not doomed!) and … and just worked? One Dyke March, Jerry and his friends climbed up on one said shelter and took it all in.
Please enjoy, share, subscribe, and rate the podcast!
Episode 31: Dhaya Lakshminarayanan and her dad on Muni weirdos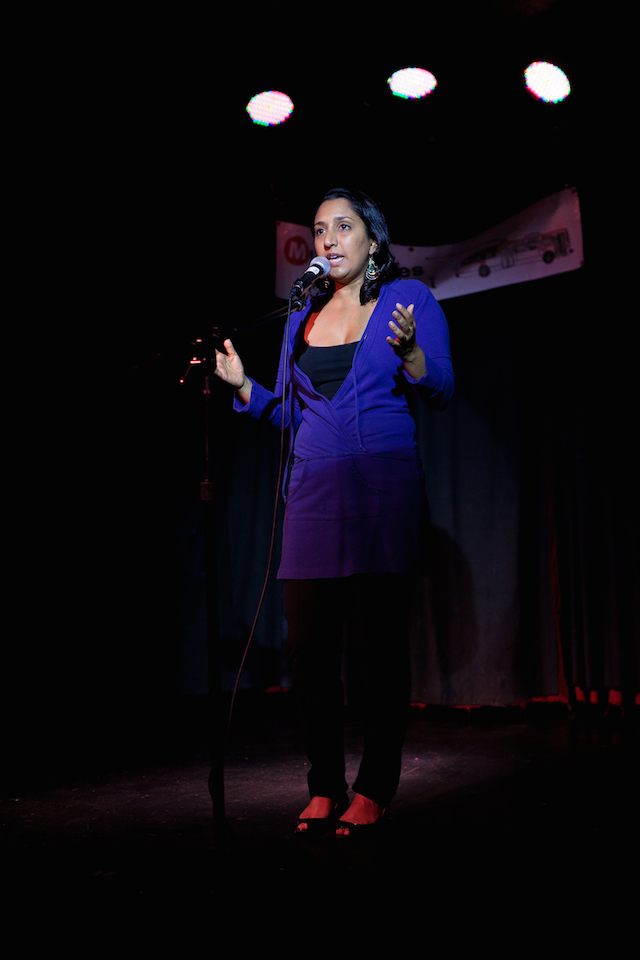 Comedian Dhaya Lakshminarayanan shares a tale of her trip to Big Lots on Muni with her pop. Hilarity ensued, of course. And a new slogan for this site and Muni general is born.
Dhaya Lakshminarayanan is the 2016 winner of the Liz Carpenter Political Humor Award (previously awarded to Samantha Bee, Wanda Sykes and satirist/humorist Mark Russell) presented by the National Women's Political Caucus. She is also a storyteller and runs storytelling workshops and corporate events. You can find her on DhayaComedy.com.
Please enjoy, share, subscribe, and rate the podcast!
Episode 30: Writer Annalee Newitz on Muni vs. obnoxious driver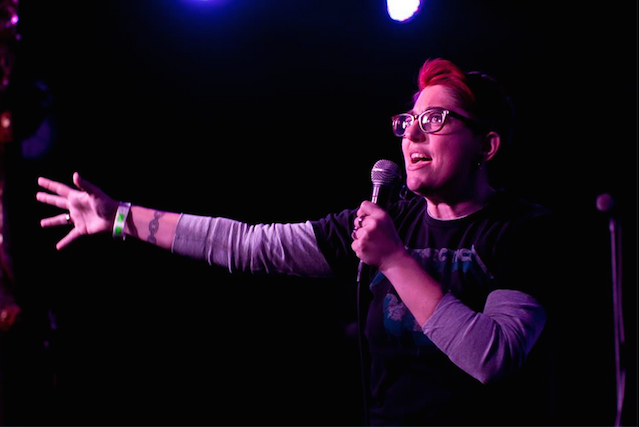 Science writer Annalee Newitz fulfilled our geek dreams by sharing a story of how Muni is actually on the side of righteousness when an obnoxious driver gets in its way. Bonus: she also recounts the early days of being in the tech industry in the Bay Area. Look out for her new sci-fi novel coming out in September called AUTONOMOUS, which does not contain any Muni bus references but does feature a pirate with her own badass submarine.
Please enjoy, share, subscribe, and rate the podcast!
Episode 29: Snap Judgment host Glynn Washington confronts a Muni mugging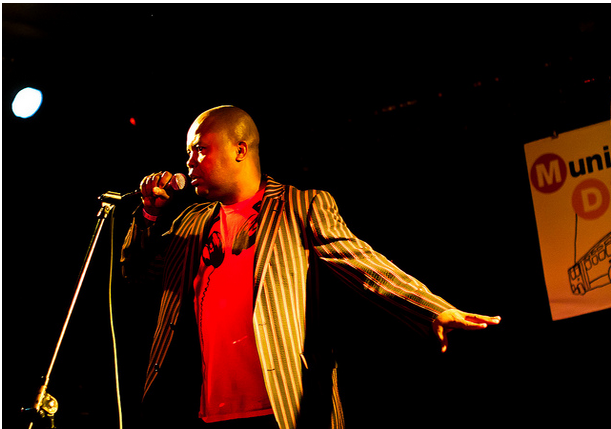 Glynn Washington, host and executive producer of NPR's Snap Judgment, gave everyone a lot of food for thought when he was confronted with a mugging on his commute.
Please enjoy, share, subscribe, and rate the podcast!
Episode 28: Mat Honan on the very important question:
What does the Forest Hill station smell like?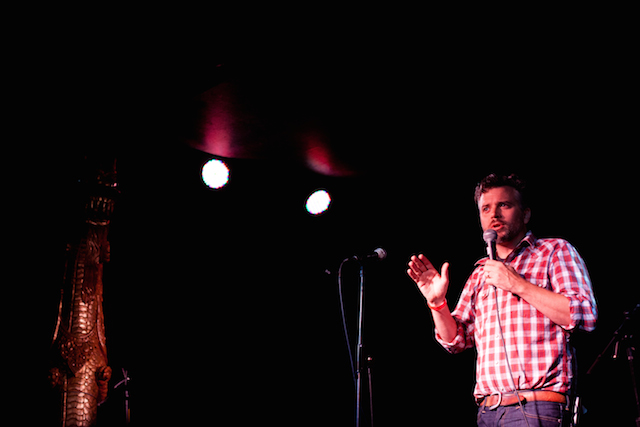 Technology journalist (and BuzzFeed San Francisco bureau chief) Mat Honan had once used Muni data to find out when the next bus was coming. Imagine that! He dug deep into Muni's history to find out why Forest Hill station smells the way it does—and what is really wafting through the air when you take a deep breath at Muni stations.
Please enjoy, share, subscribe, and rate the podcast!
Episode 27: Bay to Breakers on Muni: from Elbo Room sound man Gabe Armstrong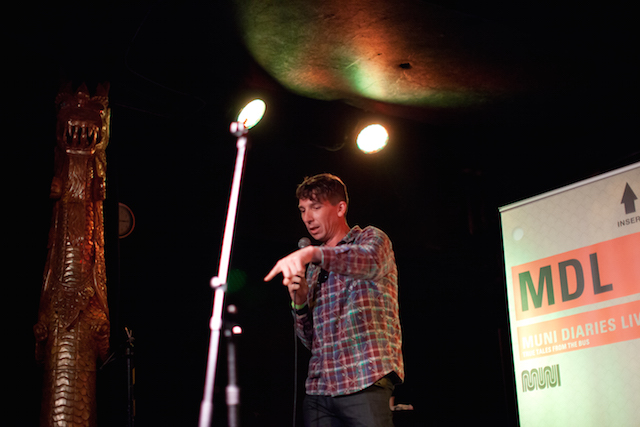 Gabe Armstrong stepped out of the sound booth (he is the audio engineer at the Elbo Room) to share his own Muni story, which happened during Bay to Breakers. Riding public transit can really change your perspective of what you should and shouldn't be afraid of in life, Gabe says. And how did he learn this? By hauling the remainder of his B2B vehicle on Muni while under the influence of jello shots, of course.
Please enjoy, share, subscribe, and rate the podcast!
Episode 26: Muni newbie J. W. Friedman meets a superhero on the bus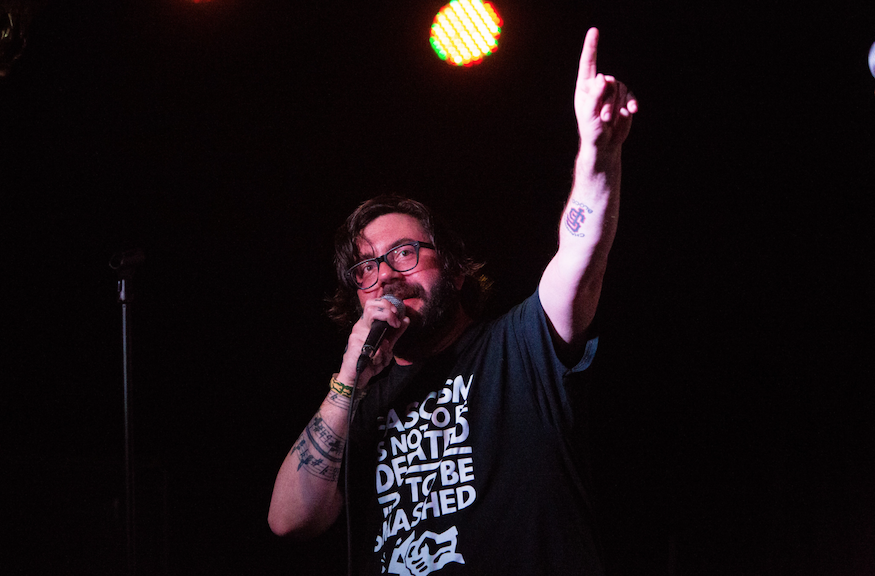 Learning the rules of Muni isn't easy, especially when you've just moved from the driver-centric state of Florida. Storyteller J. W. Friedman shares a tale of how, as a Muni newbie, he encountered an unexpected superhero on the bus.
J's name might be familiar to podcast listeners — he is the composer of our theme music that you hear every week! He is also the host of the podcast I Don't Even Own a Television, a podcast all about terrible books. You can check out his hilarious book reviews on IDontEvenOwnATelevision.com.
Please enjoy, share, subscribe, and rate the podcast!
Episode 25: BART operator Kelly Beardsley on intercom drama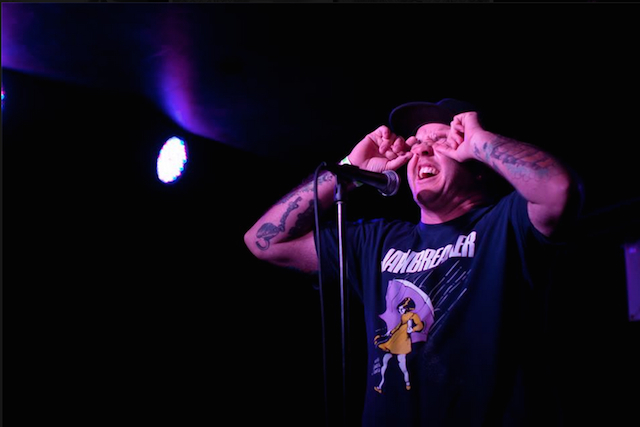 BART operator Kelly Beardsley lets us in on one little secret about driving BART: passengers love pressing the intercom button to chat with him about annoyances big and small, or even to just shoot the shit with him for no reason at all.
Please enjoy, share, subscribe, and rate the podcast!
Episode 24: Yayne Abeba on growing up on Muni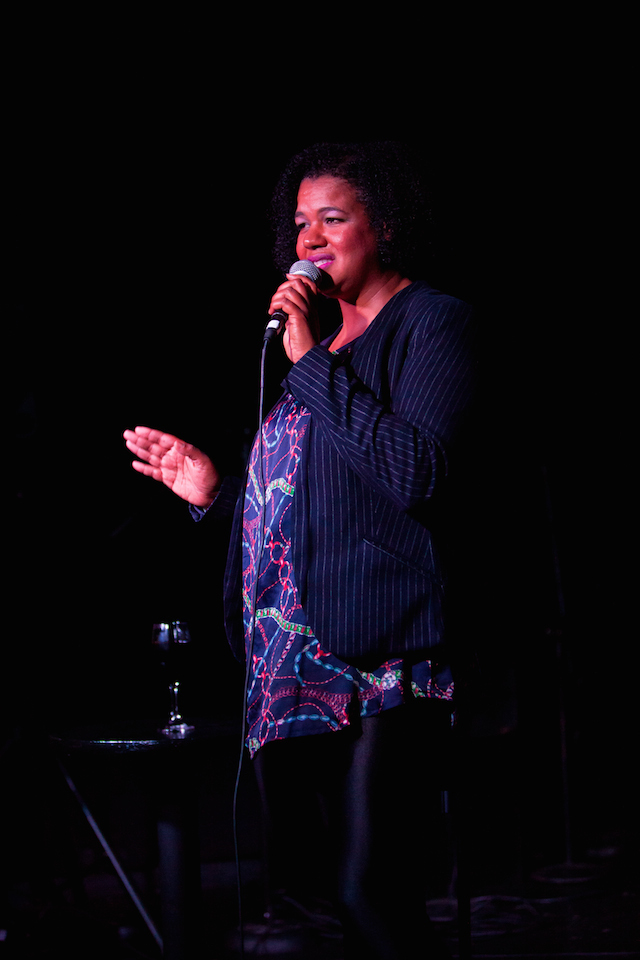 Did you know there was a movie theater on 17th Ave. and Geary that used to play lots of children's films? That was just one of the destinations that this Muni Diaries storyteller would see on her Muni journeys growing up in San Francisco. Comedian and native San Franciscan Yayne Abeba started riding Muni by herself when she was 7, along with all her relatives ages 1 to 6.
Please enjoy, share, subscribe, and rate the podcast!
Episode 23: Cynthia and Jeremy Pollock on how to set a Muni bird free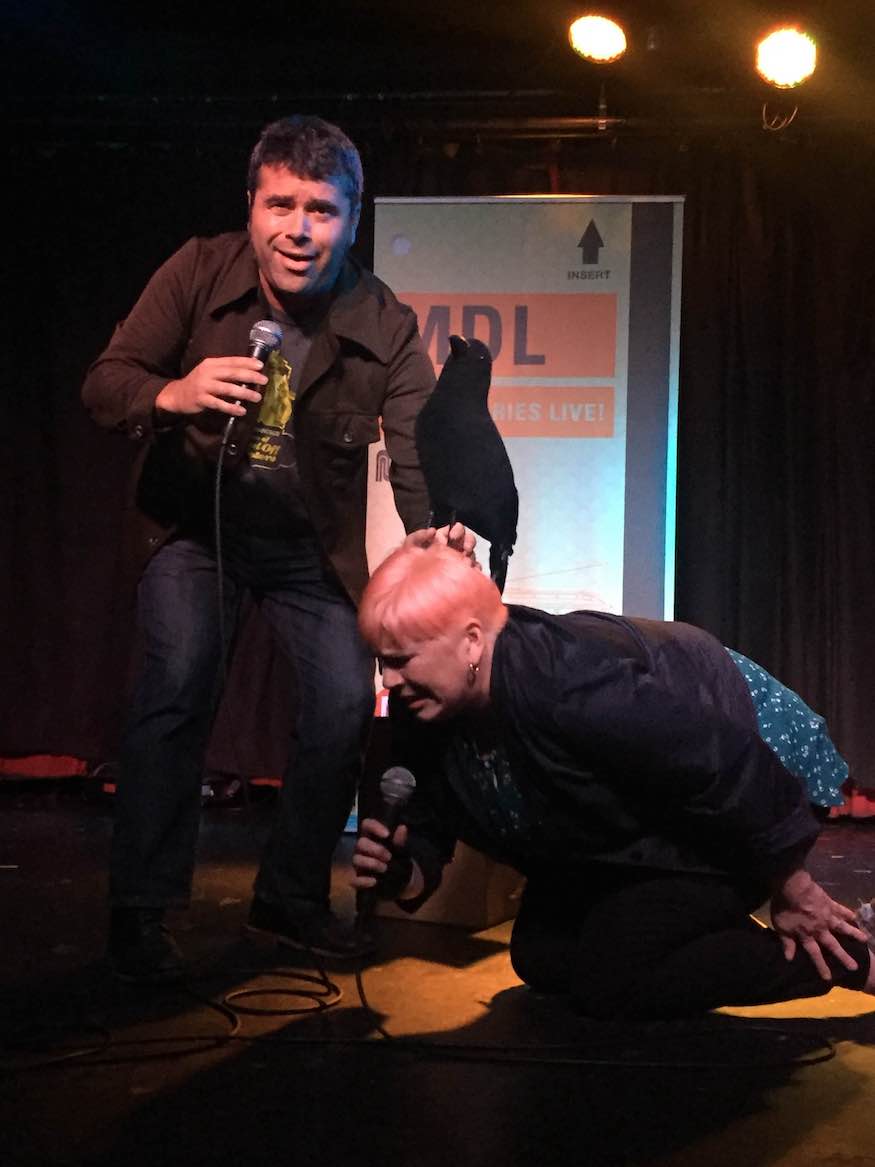 Photo by Justina Wu
Self-described San Francisco political nerds Cynthia and Jeremy Pollock took time out from writing the League of Pissed Off Voters voting guide last November to share the story of how they became briefly Twitter-famous. We found Cynthia and Jeremy when they tweeted a photo of Cynthia holding a crow on Muni, and in this story, they tell us all about this memorable ride.
Please enjoy, share, subscribe, and rate the podcast!
Episode 22: Jesse James and the rules of Muni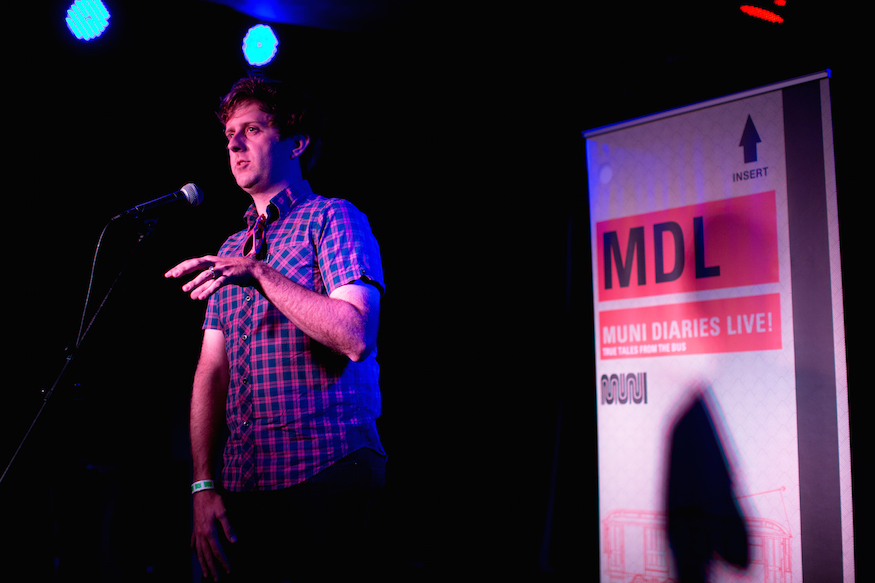 Storyteller Jesse James moved to San Francisco in the 90's with starry eyes. And when he rode Muni for the first time, he learns some important rules of surviving on the bus.
Please enjoy, share, subscribe, and rate the podcast!
Episode 21: Joe Fitzgerald Rodriguez on behind-the-scenes story of being a transit reporter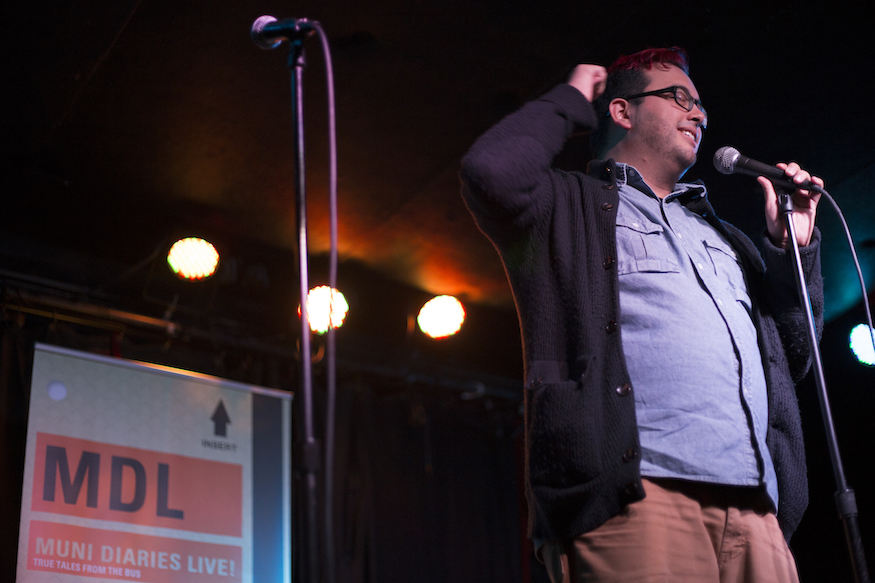 Joe Fitzgerald Rodriguez is one of the most prolific transportation reporter we know. You might have seen many of his stories about Muni and BART in the San Francisco Examiner. In this episode, Joe shares why the mundane, boring City Hall meetings he attends actually have life-and-death impact on people in our city.
Please enjoy, share, subscribe, and rate the podcast!
Episode 20: Driver Doug on the zen of driving Muni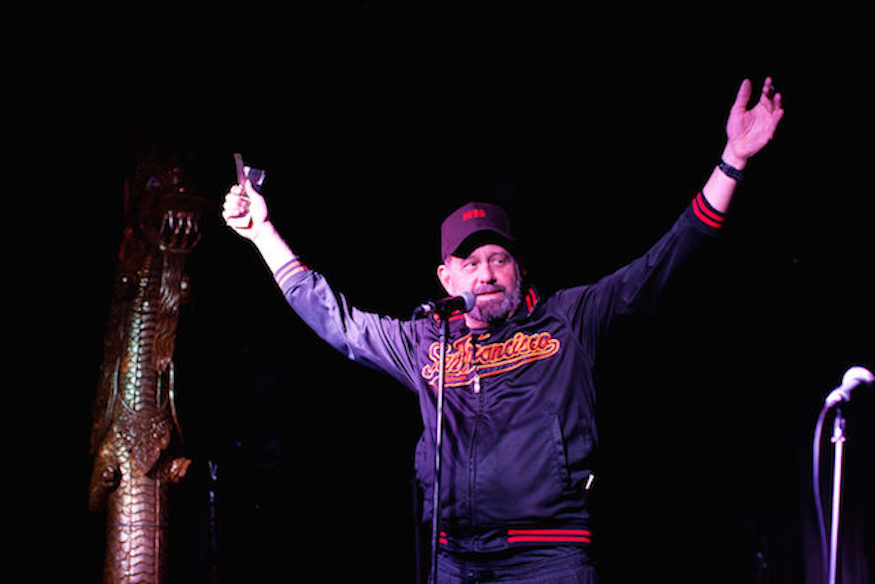 Muni operator Doug has written two books on driving the bus, and in this episode, he shares some behind-the-scenes gems. He's got his eyes on you, whether you're furtively holding your expired transfer or digging in your wallet for your Clipper card.
Please enjoy, share, subscribe, and rate the podcast!
Episode 19: Isaac Fitzgerald and college antics on the Metro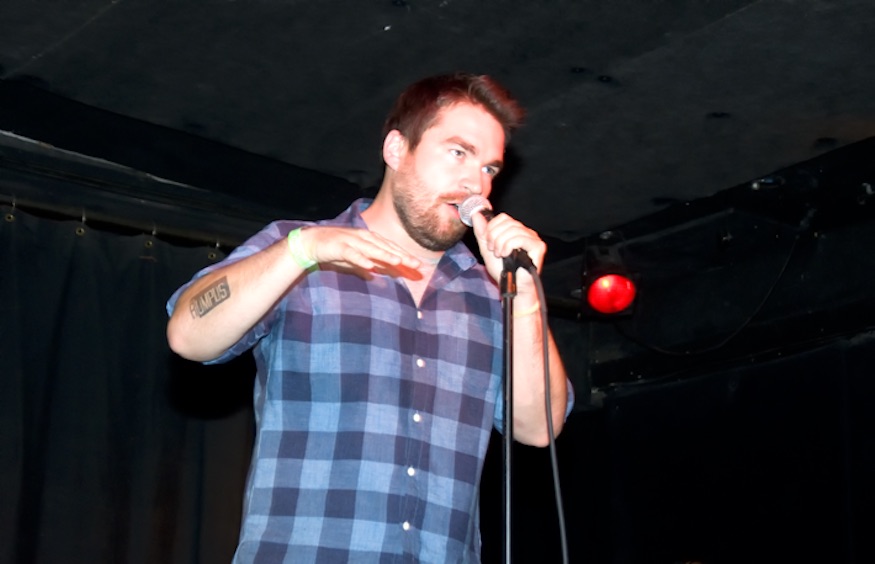 Buzzfeed Books Editor Isaac Fitzgerald proves a universal fact: stories happen on public transit in any city. In this Muni Diaries live performance, he shares the story of falling in love with a girl (and getting over it quickly) with the aid of a few heroic acts on the D.C. Metro.
Please enjoy, share, subscribe, and rate the podcast!
Episode 18: Gina Gold and one unforgettable night on BART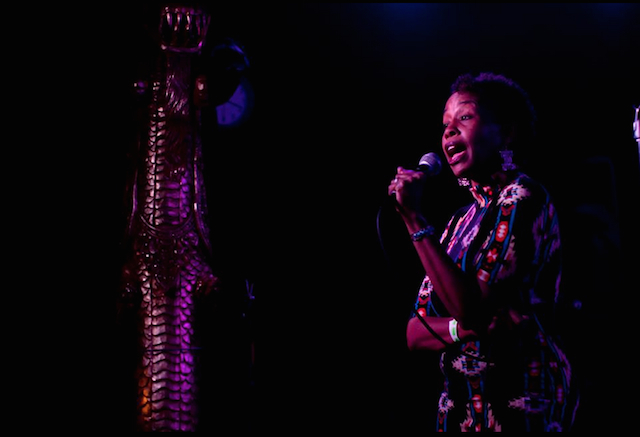 Gina Gold is the host of TMI Storytelling, a monthly series in Oakland. In this week's story, Gina shares what happened when she rode BART with her coworker from Market Street Cinema, all in the name of improving her job skills. If you're old school San Francisco, you know that Market Street Cinema was one of the oldest adult entertainment theaters, and this story is so surprising and funny that Gina had the audience gasping and howling with laughter.
Please enjoy, share, subscribe, and rate the podcast!
Episode 17: H.P. Mendoza's Ode to Bay Area Public Transit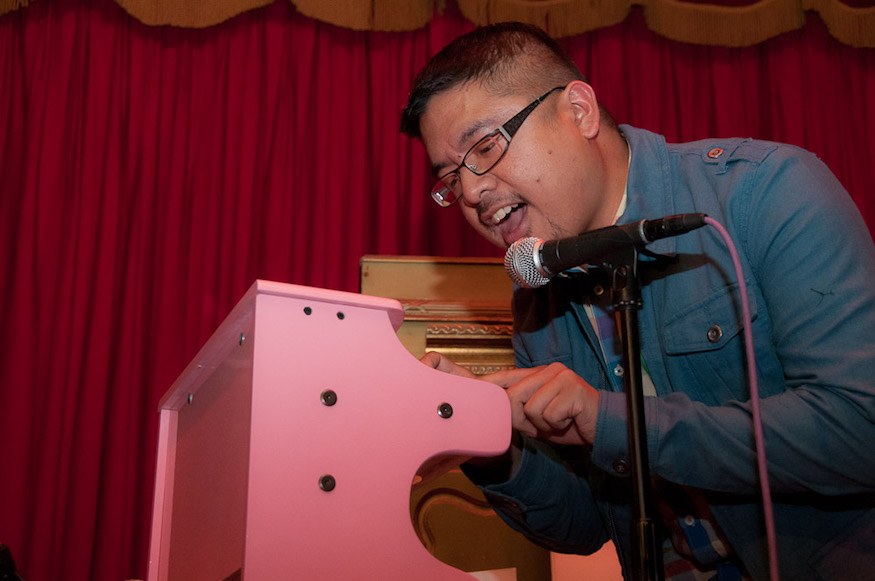 H.P. Mendoza is a San Francisco treasure. The seemingly tireless moviemaker and musician's works include Colma: The Musical, Fruit Fly, and I Am a Ghost. When he's not making movies, he's doing rad museum takeovers with '80s-style scavenger hunts. All of this, and he's also just one of the smartest, nicest people you'll ever meet.
H.P. graced the stage of Muni Diaries Live back in 2011. This week's episode is the story of how he came to love San Francisco when he was a kid thanks to his dad's Muni routes. He even included a rather catchy song about Muni and BART at the end of his performance.
Please enjoy, share, subscribe, and rate the podcast!
Episode 16: Courtney Riddle day dreams of driving Muni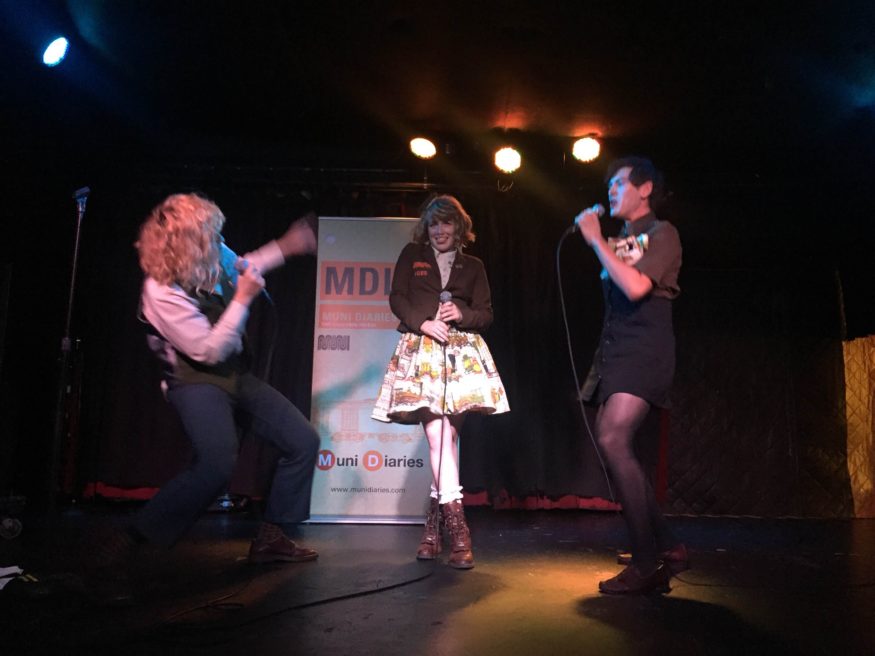 Courtney Riddle is the zine ambassador of Market Street, selling small handmade books out of a formerly abandoned newspaper kiosk, The Grand Newsstand. She's been spreading zines to unwitting tourists for more than a year now. When not sitting in peculiar street furniture, she makes her own zines, does calligraphy, daydreams about urban planning, and rides unusual Muni lines (how about that 36?).
In this episode, she shares her aspiration of becoming a Muni driver, but there's just one small problem she had to overcome.
Listen to the episode here:
Episode Extras
Courtney's fan club band (and their coordinating outfits) were the highlight of Muni Diaries Live! Watch their performance in this video.
Episode 15: Ariel Dovas and his first kiss…on Muni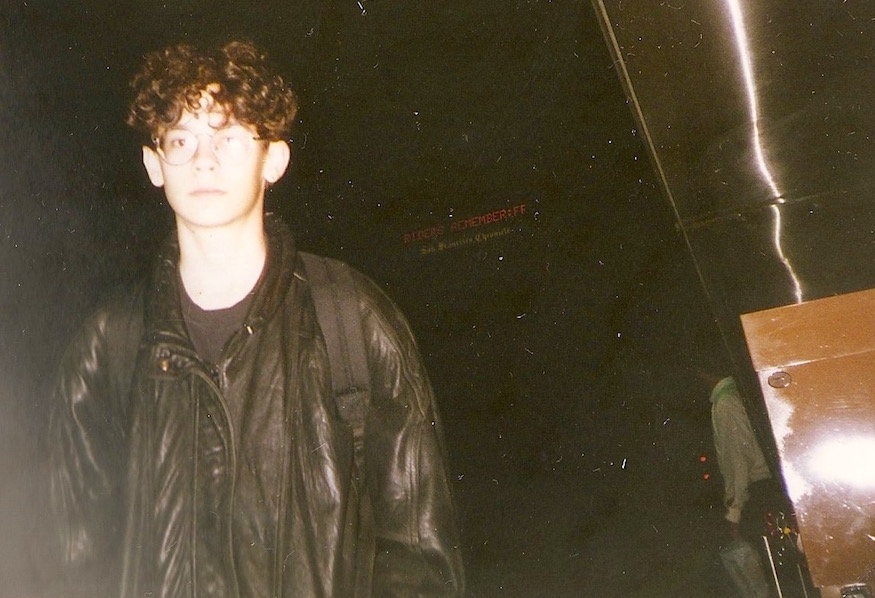 Whether you're a happy observant of Valentine's Day or you'd rather set fire to photos of your ex, you'll probably enjoy this story by local filmmaker Ariel Dovas. Ariel shared the story of his first kiss, and because he's a San Francisco native, of course this happened on Muni! Cue all the jitters, nerves, and where-do-I-put-my-lips moments.
Ariel is also the creative director at BAYCAT (Bayview-Hunters Point Center for Arts and Technology) and co-founder of the collaborative art space The Secret Alley.
Listen to the episode here:
Episode Extra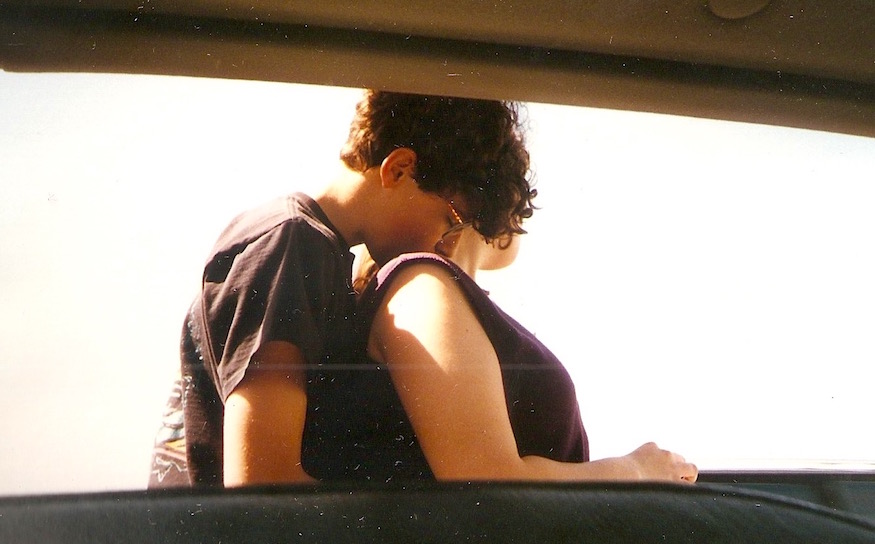 Ariel was kind enough to dig up some old photos of himself. Teenage awkwardness seems completely adorable now.
See a video of Ariel telling his story on stage at Muni Diaries Live
Episode 14: Caitlin Gill on the kind of couples who make out on Muni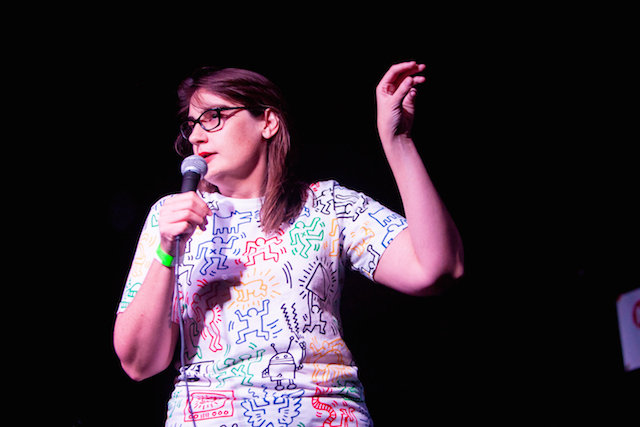 In preparation for Valentine's Day, comedian Caitlin Gill shares tales of warning for love birds who like to suck face on Muni. Hint: not a very good idea.
Episode extra
You can follow Caitlin Gill's performance schedule on her website or @robotcaitlin on Twitter.
Episode 13: Peter Hartlaub Remembers the 'Muni Booze Cruise'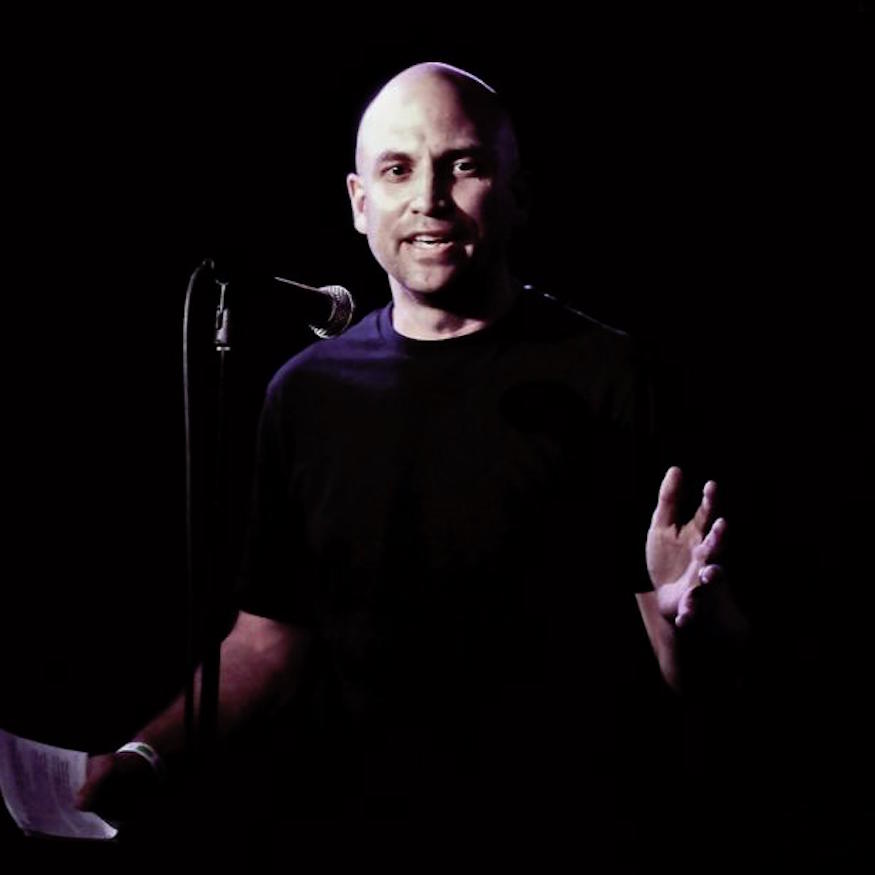 When he was a kid, SF Chronicle writer Peter Hartlaub would take public transit to 49ers games at Candlestick with his dad. Years later, he discovered "transit utopia" aboard the 77X-Candlestick Express to the stadium. That bus was filled with the rowdiest, most colorful, most loyal and dedicated football fans this city has possibly ever known. Now Candlestick and the 77X are memories, gone, but clearly not forgotten.
Episode extra: Peter sent us an update to the story he tells in this week's episode. Read it here: An update on Peter Hartlaub's 77X-Candlestick Express story
Episode 12: Writer Justina Wu on what happens when a stray animal boards the bus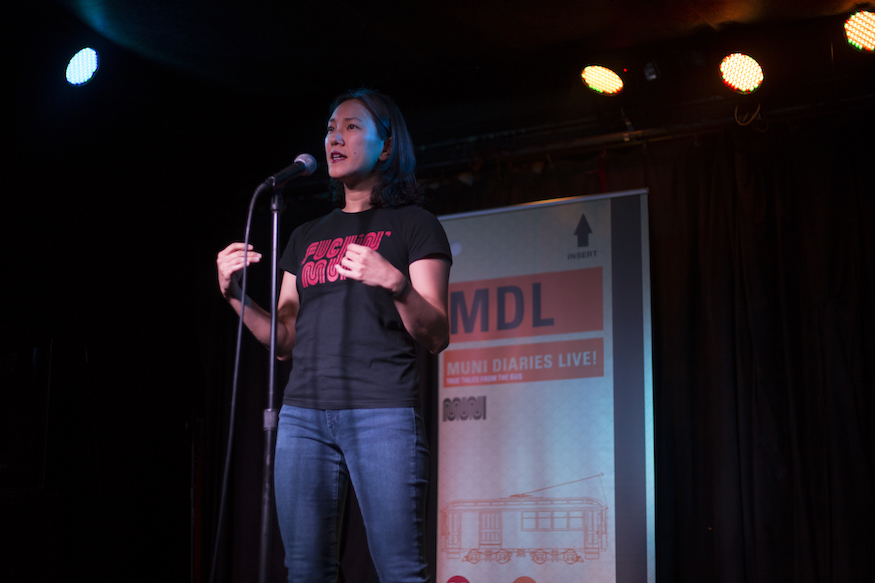 Writer Justina Wu is the producer of Beyond Borders Storytelling, a series of bi-monthly workshops and story jams for travel adventurers. In this week's story, Justina tells us about how one Muni driver really took charge of a crazy situation.
Episode 11: Aussie transplant Sarah Hunt becomes an SF local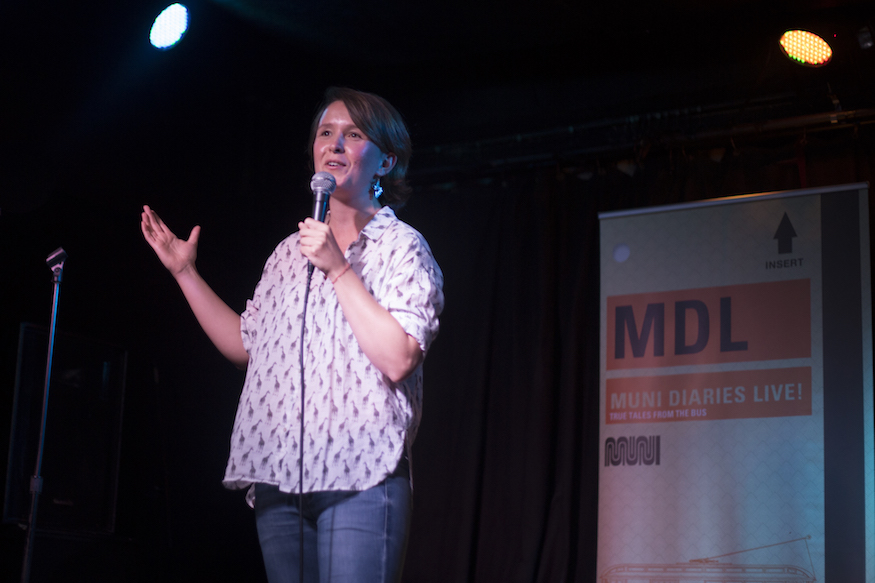 Recent Aussie transplant, cartoonist, and writer Sarah Hunt tells the story of what it's like to arrive in a strange, new land that mirrored the one she grew up watching in movies and TV. It has to be a good thing for those of us who've been here a minute to see San Francisco, BART, and the Mission through Sarah's fresh, loving eyes. Hear about all those things we take for granted as Sarah experienced them for the first time.
Follow Sarah on Twitter @sarahuntress.
Episode 10: Cara Tramontano meets SF's most enthusiastic Muni operator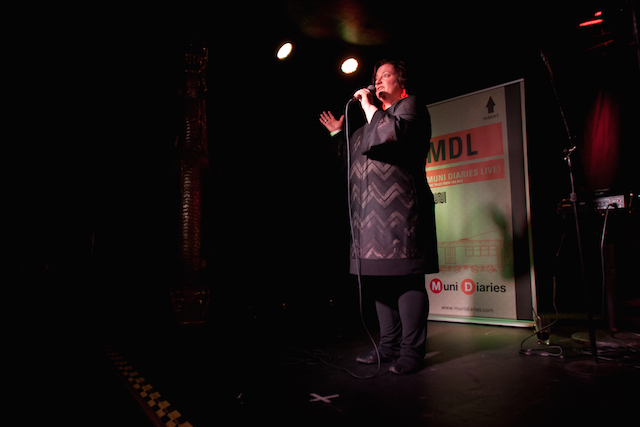 Comedian Cara Tramontano is a model Muni rider, and one day she meets her match: the world's most enthusiastic Muni driver named Edison. Edison drives Muni for one very particular, quirky reason.
Follow Cara on Twitter @thecara.
Episode 9: Klee Wiggins Owes Her Life to Muni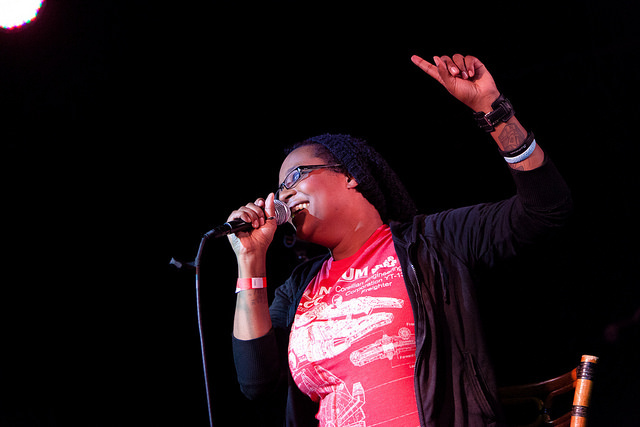 For SF native Klee Wiggins, Muni isn't all that bad. After all, if not for Muni, she might not be here to share her comedy with the world. Her origin story starts in the '70s, when, as Klee describes it, Muni was a "mafia of sorts." Stories in her early San Francisco life are tied intimately to various bus lines, including some that no longer exist.
Episode extra:
Check out the serendipitous way we stumbled upon Klee somewhat randomly:
Listen to Klee Wiggins at Muni Diaries Live: 'I wouldn't exist if it weren't for Muni'
Episode 8: Kristee Ono on how she found her own Muni community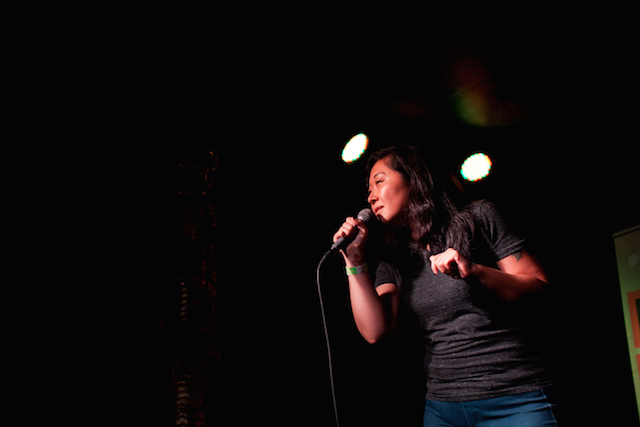 Episode extra:
Watch Kristee tell her story at Muni Diaries Live at the Elbo Room. You can find Kristee on her blog and Twitter.
Episode 7: Tarin Towers—Muni cuties and expecting the unexpected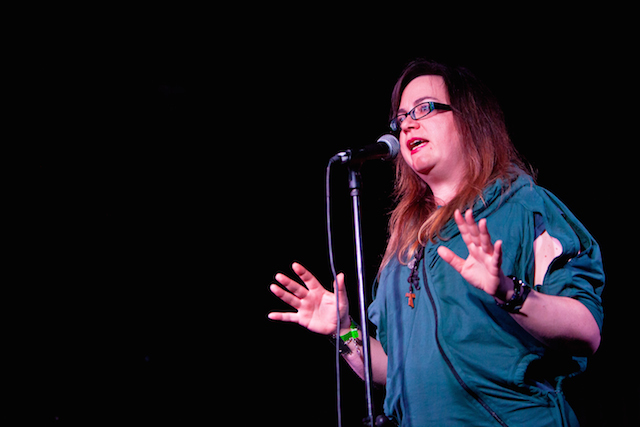 Tarin Towers is a writer, author of Sorry, We're Close, and a longtime San Francisco resident. She's been riding Muni since 1995; the 22-Fillmore, a transit-stories treasure trove, was her chariot to a graveyard shift in the Japantown Denny's. In this episode, she tells a tale of transit during the dot-com wave, cute people on the bus, and expecting the unexpected.
Take a listen:
Episode 6: Beth Spotswood Learns to Ride Muni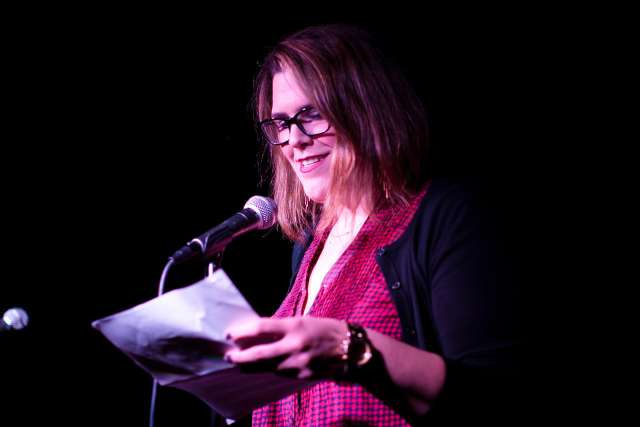 San Francisco writer Beth Spotswood tells the tale of how a group of Muni riders banded together during a slight bus malfunction. With the help of a good friend and her phone's audio recording app, Beth became a Muni pro during the course of one commute home.
Take a listen:
Episode extra:
Listen to audio that Beth recorded of her bus driver telling boarding passengers which Muni route it was:
Episode 5: BART operator Kelly Beardsley's story on scatology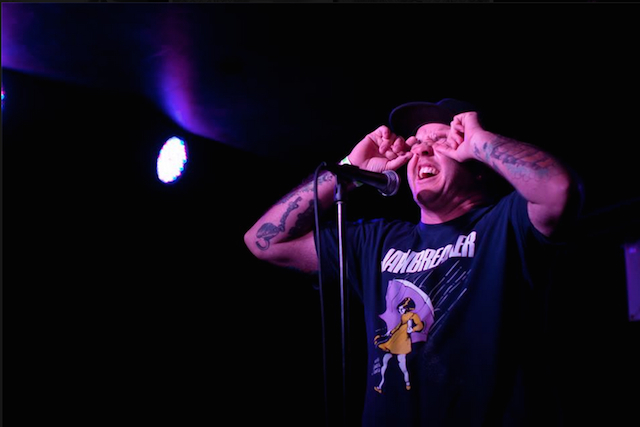 Kelly Beardsley is a BART operator who has been telling stories about his wacky jobs in and around town for the last 10 years. Over the course of 16 years, he has worked as a bike messenger, a locksmith, a tow truck driver, a school bus driver, a tour bus driver, and now a BART train operator. In this episode, he tells us how BART operators deal with some serious shit.
Take a listen:
Episode extra:
Here's Kelly in his uniform at work: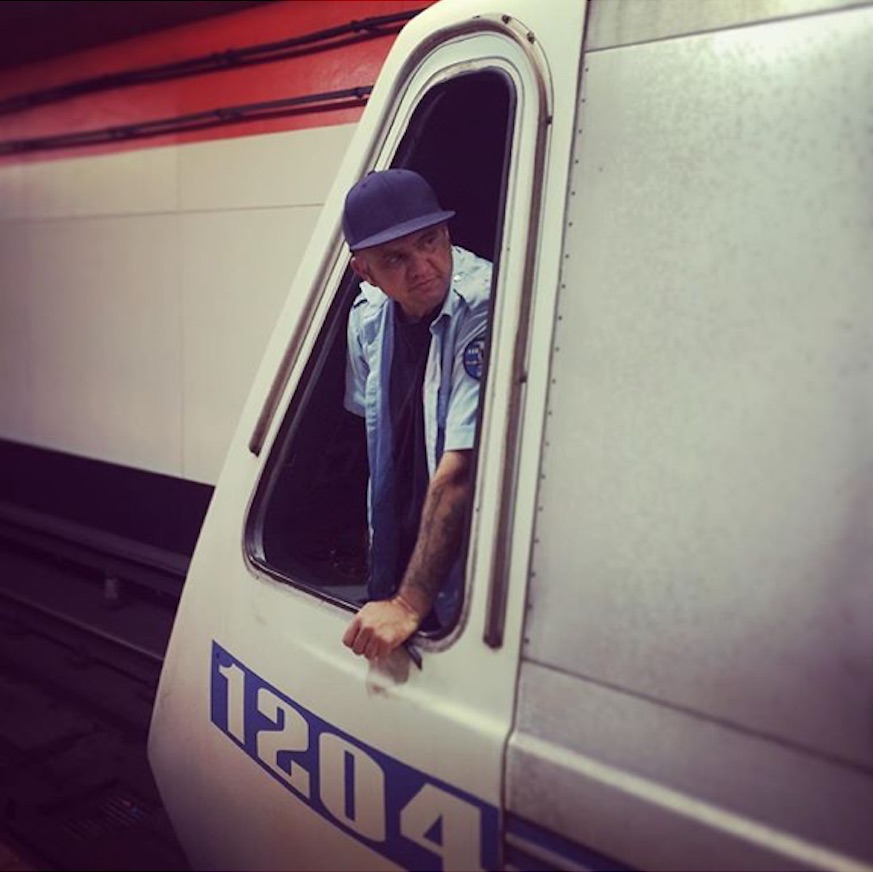 Episode 4: Wonder Dave's hot and discreet Muni convo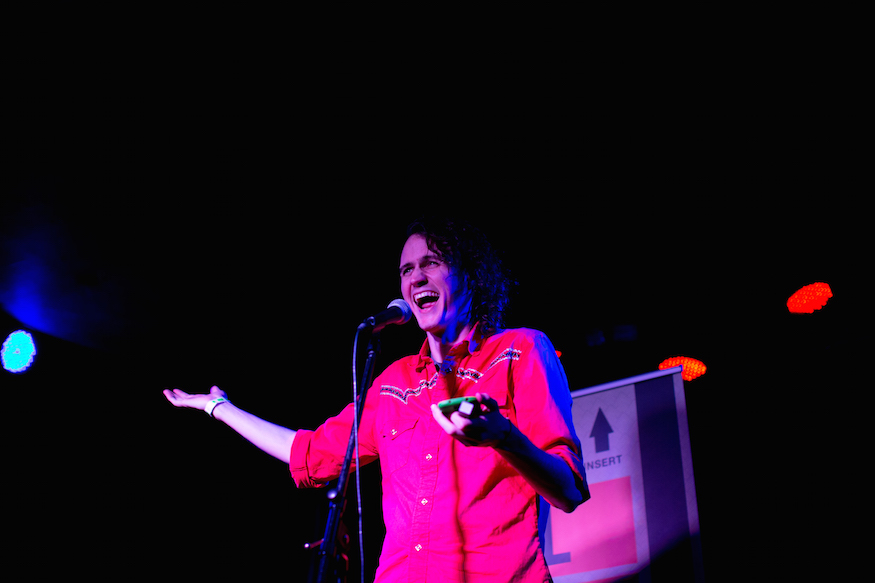 Storyteller Wonder Dave uses his time on Muni wisely and explains the etiquette of a hot phone conversation on the bus.
Take a listen:
Episode 3: Jesse James on the life blood of San Francisco, the 38-Geary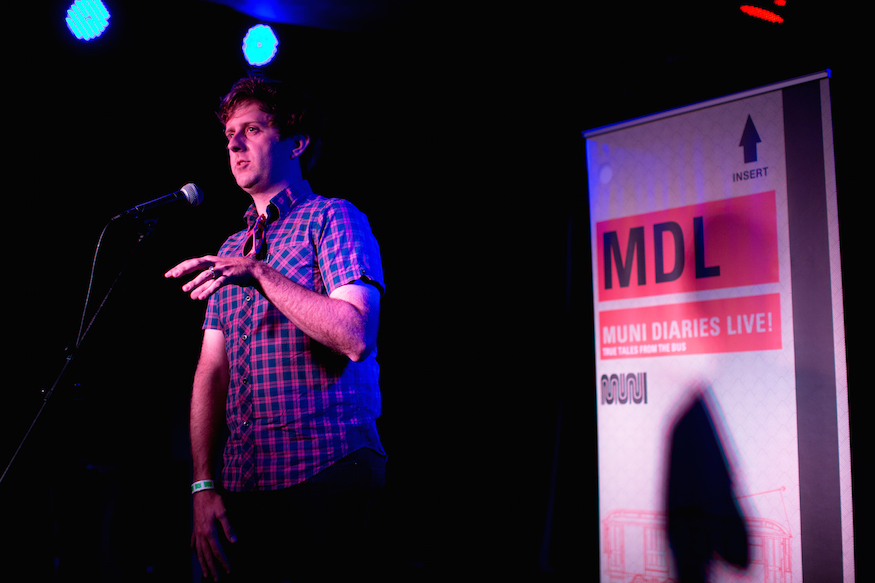 Storyteller Jesse James and his mom visited San Francisco years before he would eventually moved to the city, and Muni was a large part of the impression Jesse was left with. "All of my stories are on the 38, because it's the lifeblood."
In this episode, hear Jesse describe one of his first Muni rides ever.
Take a listen:
Episode 2: BART efficiency expert Mandy Hu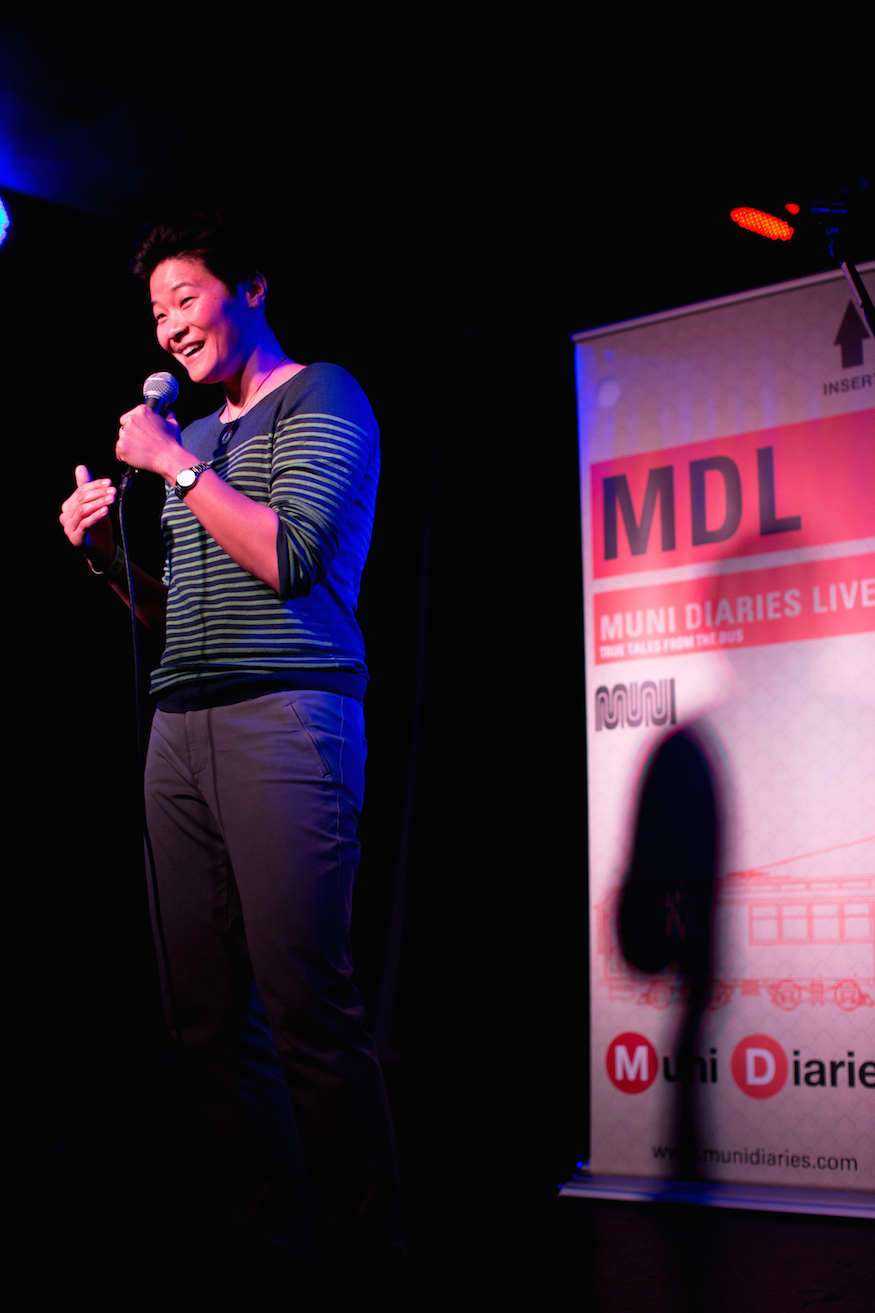 In this episode, storyteller Mandy Hu shares how she finally changed her habits as the most efficient BART rider in town.
Take a listen:
Episode 1: Chris O. and his surprise Muni reunion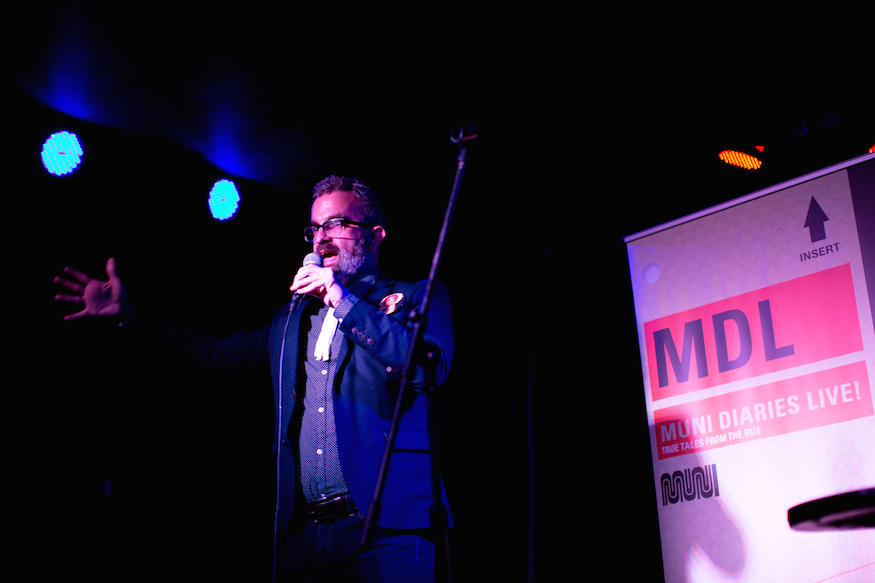 Chris O. regaled us with a story of running into someone he knew from a past life on the bus. Chris O. is a musician and hair stylist at Honeycomb Salon in Noe Valley who has an impressive record collection.
I was taking the 19-Polk bus for the first time. In 2003, the buses that were used for the 19 line were the most florescent light-flickering, brownish yellowy interior-having, murdery buses in the whole city. They just looked like you were gonna die on them. We all get on the bus and I notice there is this guy staring at me. I thought: Is this like a "Cruising me to have sex thing, or pretending to cruise me to have sex thing so you can kill me?"
Take a listen:
Episode extras:
Event photo credit: Right Angle Images