Muni Diaries Podcast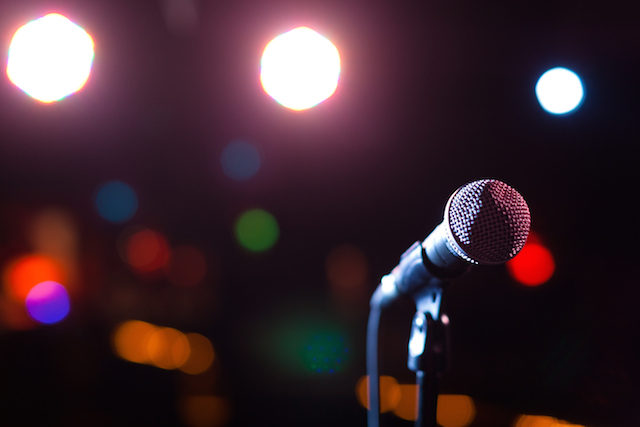 The Muni Diaries Podcast features stories from Muni Diaries Live, plus new stories wrapped up all pretty just for you. To subscribe, find us on iTunes, Google Play, or use this RSS link. New episodes will be released Tuesdays, so look out for great new stories from the bus!
If you have your own Muni story you'd like to share, email us at muni.diaries.sf@gmail.com. And remember to rate us on iTunes if you like what you hear!
Newest Episode
Ep 40: Making friends on the late night metro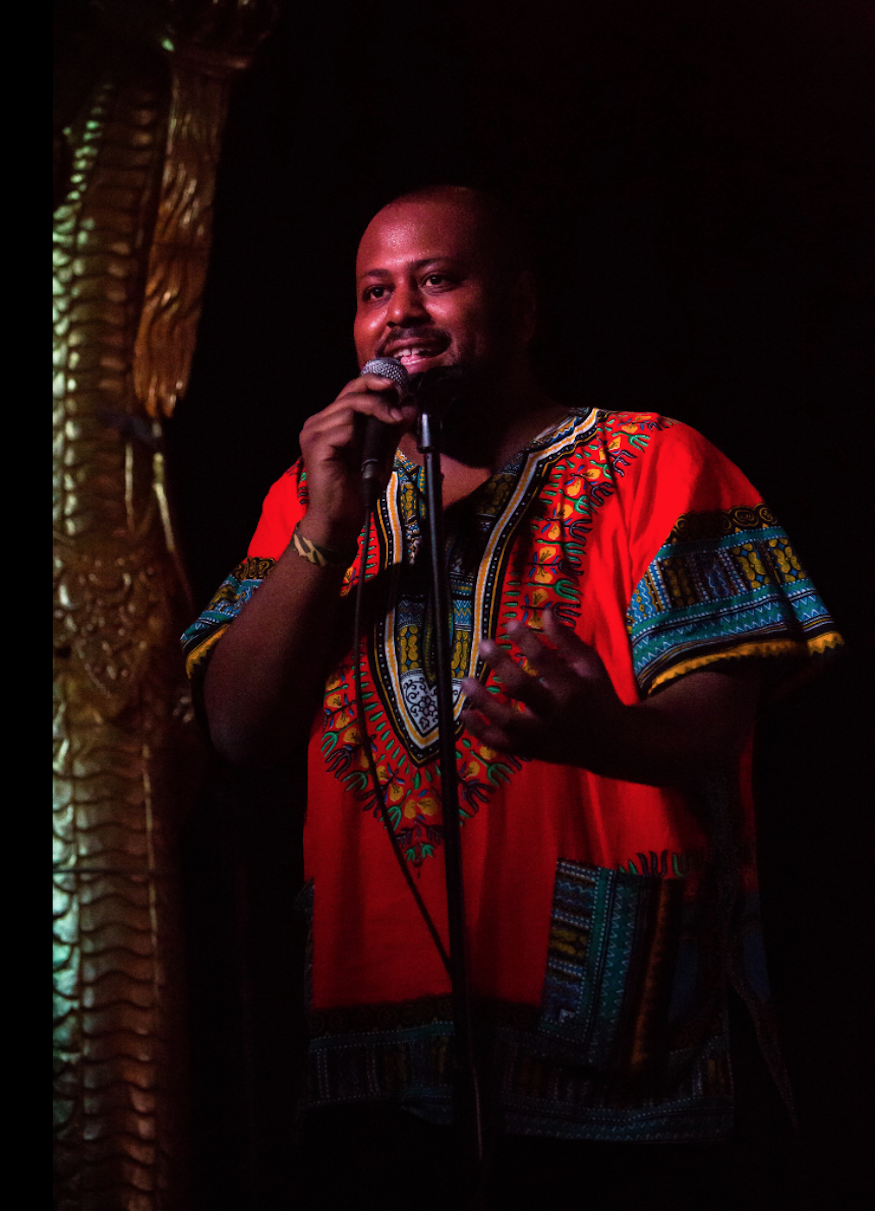 What happens on the last train, thankfully, doesn't stay on the last train. Storyteller Na'amen Gobert Tilahun shares what happened on the last metro train, and about a close knit group of friends who will stand up for one another no matter what.
Na'amen is a writer whose craft spans multiple genres. The follow up to his 2016 novel, The Root, is The Tree, which is coming out later this year. You can find him at naamentilahun.com.
If you haven't subscribed to our podcast, we'd love for you to lend us your ears! Here's Na'amen's episode for your listening pleasure:
Photo credit: Right Angle Images
Recent Episodes
Ep 39: San Francisco Diaries: The secret history before the Transamerica building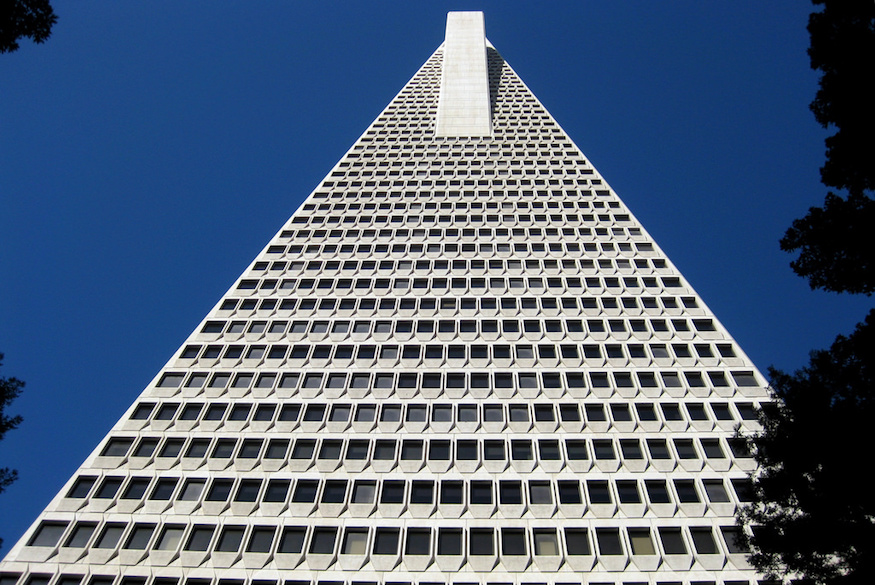 You've passed by this spot a thousand times and probably never realize that you're standing on a historic bohemian hot spot. In today's San Francisco Diaries podcast episode, writer Hiya Swanhuyser shares how she found this piece of history and why she's been obsessed with it ever since.
Hiya is working on a book about a lost piece of San Francisco history, the Montgomery Block building, which stood where the Transamerica Pyramid stands today. It was there for 107 years, and was a crucial gathering place for artists and writers, including Mark Twain, Ambrose Bierce, Frida Kahlo and Diego Rivera, and thinkers and political people including Emma Goldman and Sun Yat-Sen, among many many others.
Listen to the episode:
Check out a photo of the Montgomery Block building in its glory days.
Ep. 38: Sal Castaneda's 'Bad-Ass' Muni Moment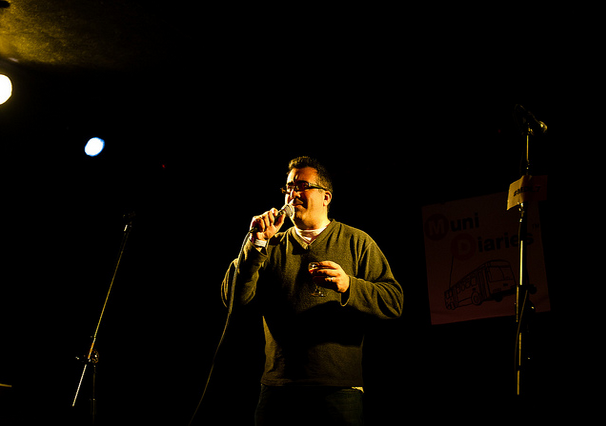 You may know Sal Castaneda as your long-time KTVU traffic reporter. We grew up listening to him in the mornings, and here he is at Muni Diaries Live with his tale attempted (and imagined) bravado on the 44. You can find Sal on Twitter at @sal_castaneda.
Email us to pitch a story about your San Francisco experience, even it happened off the rails or beyond the bus lines.
Please enjoy, share, subscribe, and rate the podcast!
Ep. 37: Kirk Read practices radical empathy on the 14-Mission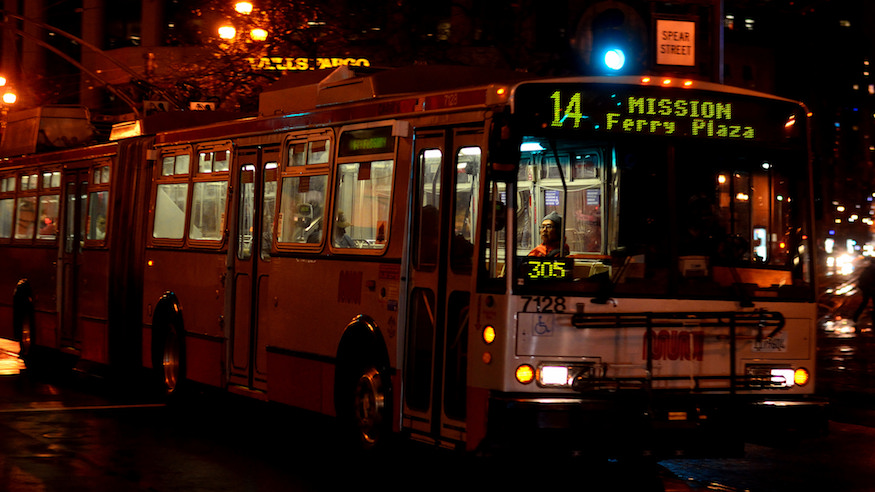 Photo by @tomhilton
Proof positive that, even for an off-the-clock sex worker, the most interesting part of your day can happen on Muni.
Kirk Read is a writer and storyteller who grew up in Virginia. His memoir, How I Learned to Snap, was named an Honor Book by the American Library Association. He works in the healthcare industry and has curated a host of literary events around the San Francisco Bay Area.
Email us to pitch a story about your San Francisco experience—even it happened off the rails or beyond the bus lines.
Please enjoy, share, subscribe, and rate the podcast!
Episode 36: San Francisco Diaries: my first job at the Nob Hill Theater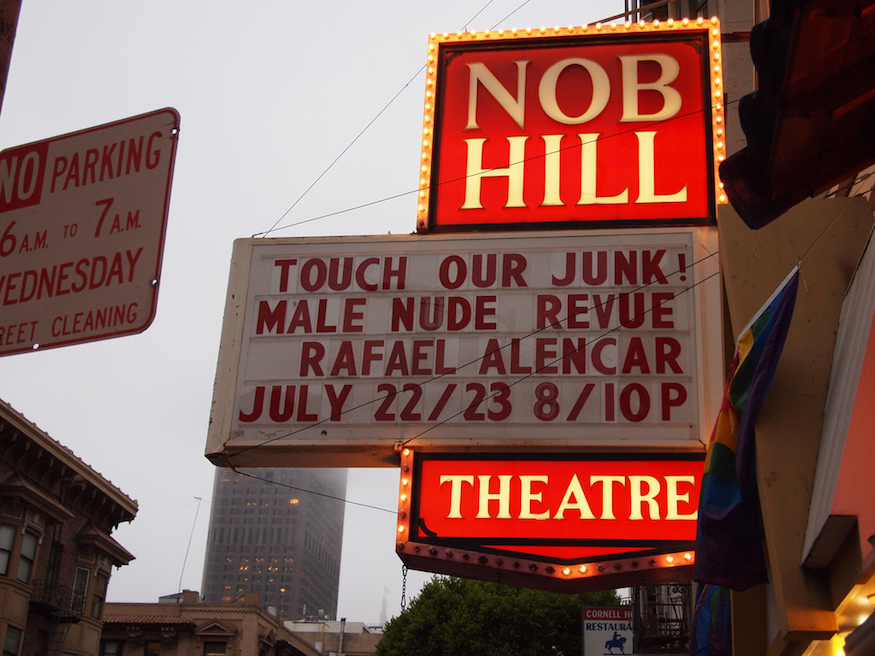 Photo by @ckaiserca
You've seen the marquee, "Touch our junk" on Bush street probably a thousand times. Our storyteller, Jesse James, brings us deep into the back room of the famed adult theater where he unwittingly became an employee after a brief interview.
Today's story is a part of our new series, San Francisco Diaries. We are expanding our lens to gather stories about our fair city, and we welcome your stories about the people and experiences that make our city what it is today.
What makes San Francisco our beloved city? How has living here shaped you?
Email us to pitch a story.
Please enjoy, share, subscribe, and rate the podcast!
Recent Episodes
Episode 35: Don't be a litterbug on Muni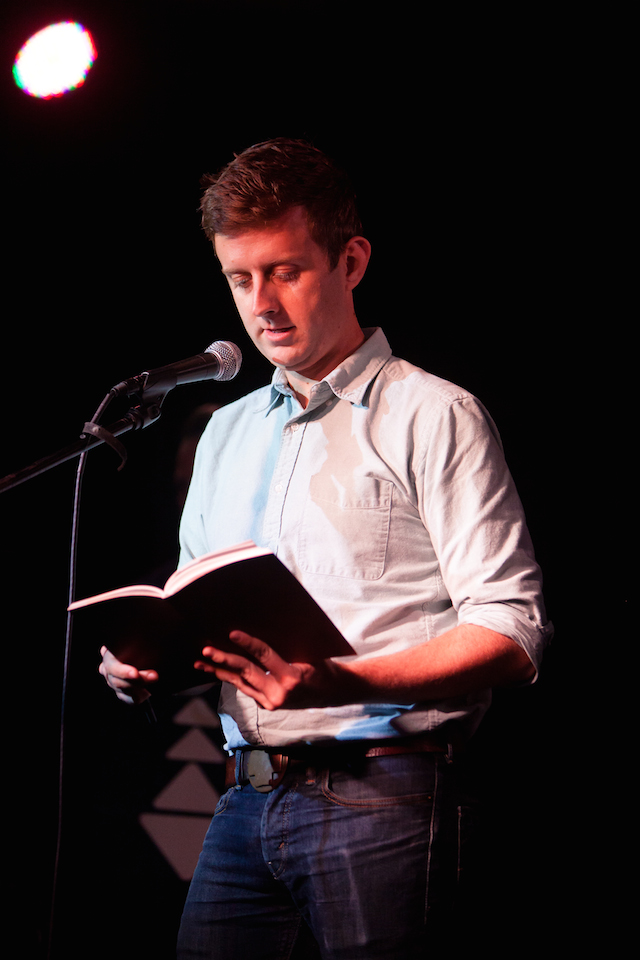 Storyteller Jesse James recounts a day that started with ordering a Thor hammer on Amazon — easy peasy, right? But of course Muni had other plans for Jesse's day.
Jesse James is the former Muni haiku champion, return storyteller, and has had battle of wits against Airbnb's ridiculous ads. You can find him on Twitter at @LoudGayAmerica.
Please enjoy, share, subscribe, and rate the podcast!
Episode 34: We talk to the real humans (not robots!) behind Muni's Twitter feed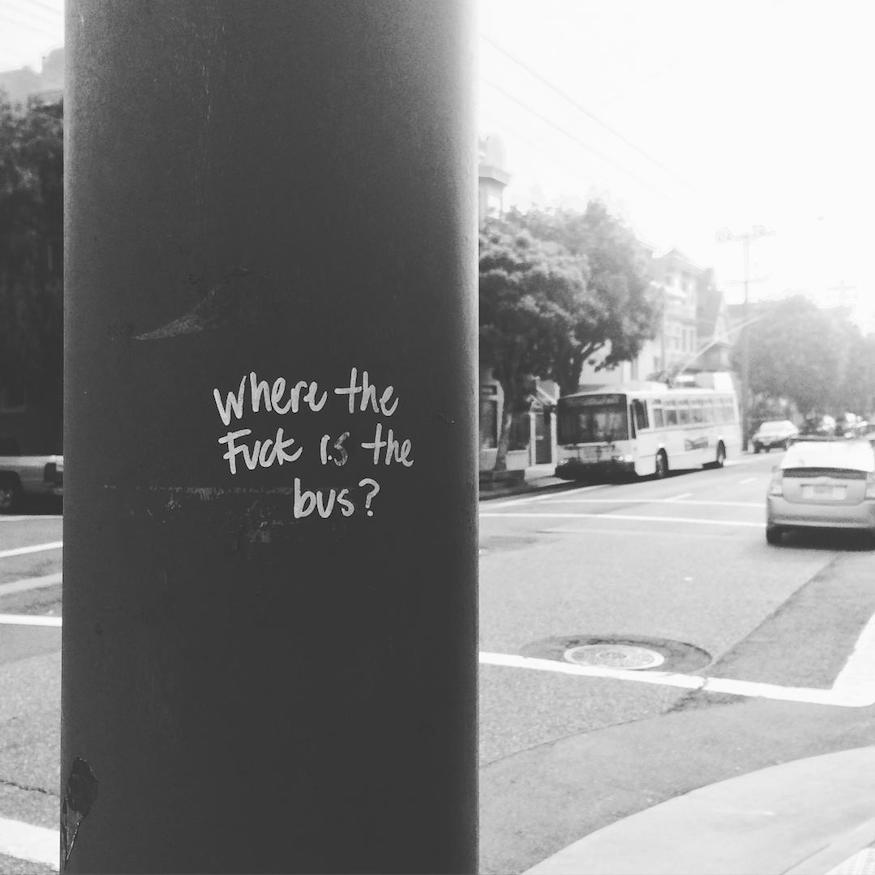 Photo by @stonymcrock
Say you're frustrated waiting for the bus and you fire off a tweet, "Where the hell is my bus?", there are three people at the SFMTA whose job is to respond to you to make sure you're ok. We found these very patient humans at the SFMTA whose jobs we never want to have, got them into our podcast studio, and asked them: what's it like to be on the receiving end of all our ire?
As it turns out, it's not all terrible. SFMTA's Schad and Rick tell us all about behind the scenes stories of responding to your Muni complaints and real life crisis — everything from violent crimes to a lost scarf.
You can find Schad, Rick, and their colleagues at @sfmta_muni.
Please enjoy, share, subscribe, and rate the podcast!
Episode 33: An ode to the Mission, from H.P. Mendoza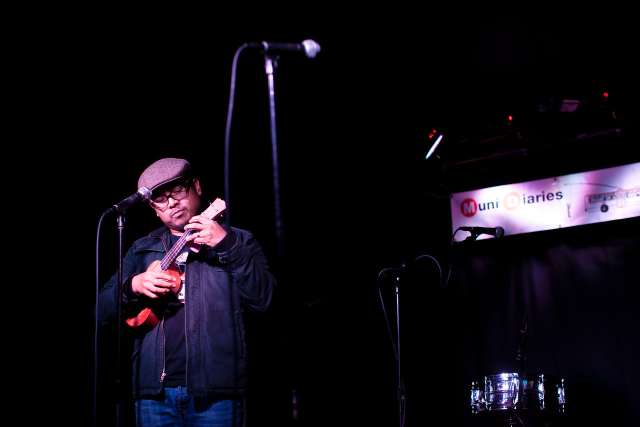 Filmmaker H.P. Mendoza's dad was a Muni driver for 25 years. Add that to a life time of San Francisco transit-riding, H.P. has lots of fodder for another original composition about cinema, Muni, and an ode to the Mission district.
Bonus: in this very musical episode, we're also featuring Mesquite and Mustard, the western fiddling band with a spirited original song about Charlie the Muni Rider, the "man who never returned."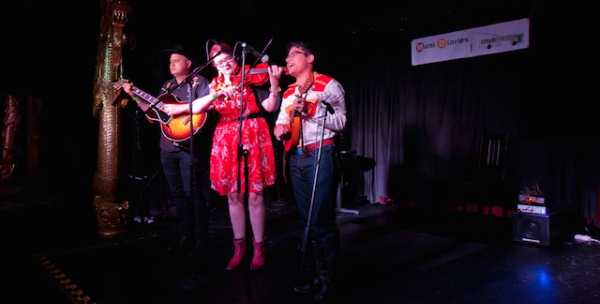 Here's a video of their performance at Muni Diaries Live.
Please enjoy, share, subscribe, and rate the podcast!
Episode 32: The Ultimate Pride Parade Muni Stop, by Jerry Lee Abram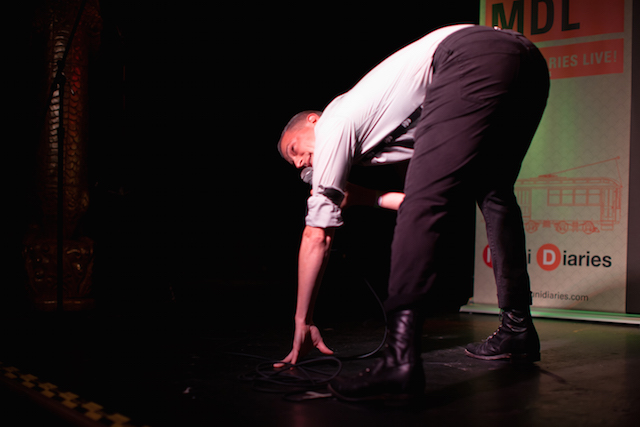 Storyteller Jerry Lee Abram shares a story of the ultimate Pride party at a Muni stop. Remember when Muni shelters were domed (not doomed!) and … and just worked? One Dyke March, Jerry and his friends climbed up on one said shelter and took it all in.
Please enjoy, share, subscribe, and rate the podcast!
Episode 31: Dhaya Lakshminarayanan and her dad on Muni weirdos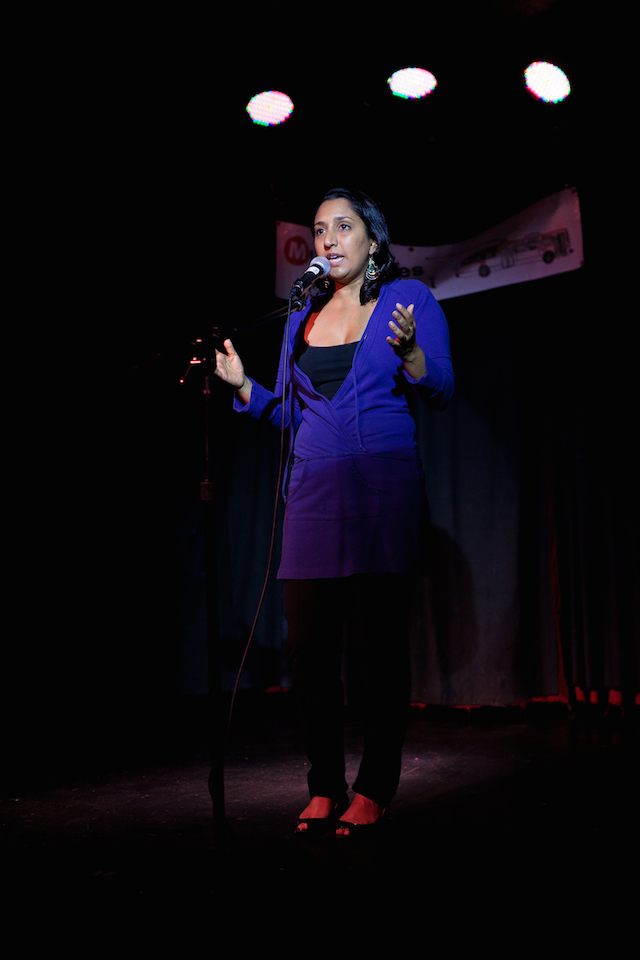 Comedian Dhaya Lakshminarayanan shares a tale of her trip to Big Lots on Muni with her pop. Hilarity ensued, of course. And a new slogan for this site and Muni general is born.
Dhaya Lakshminarayanan is the 2016 winner of the Liz Carpenter Political Humor Award (previously awarded to Samantha Bee, Wanda Sykes and satirist/humorist Mark Russell) presented by the National Women's Political Caucus. She is also a storyteller and runs storytelling workshops and corporate events. You can find her on DhayaComedy.com.
Please enjoy, share, subscribe, and rate the podcast!
Episode 30: Writer Annalee Newitz on Muni vs. obnoxious driver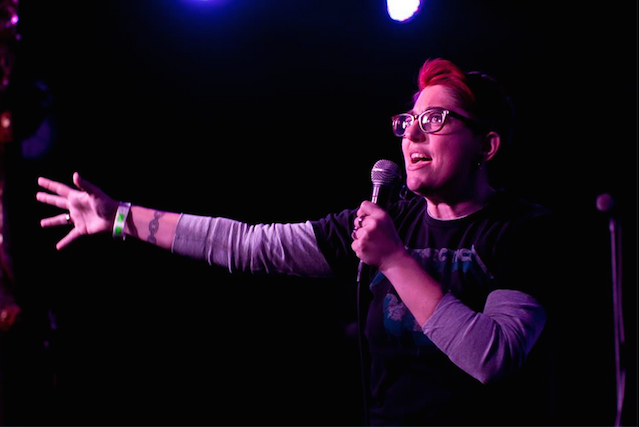 Science writer Annalee Newitz fulfilled our geek dreams by sharing a story of how Muni is actually on the side of righteousness when an obnoxious driver gets in its way. Bonus: she also recounts the early days of being in the tech industry in the Bay Area. Look out for her new sci-fi novel coming out in September called AUTONOMOUS, which does not contain any Muni bus references but does feature a pirate with her own badass submarine.
Please enjoy, share, subscribe, and rate the podcast!
Episode 29: Snap Judgment host Glynn Washington confronts a Muni mugging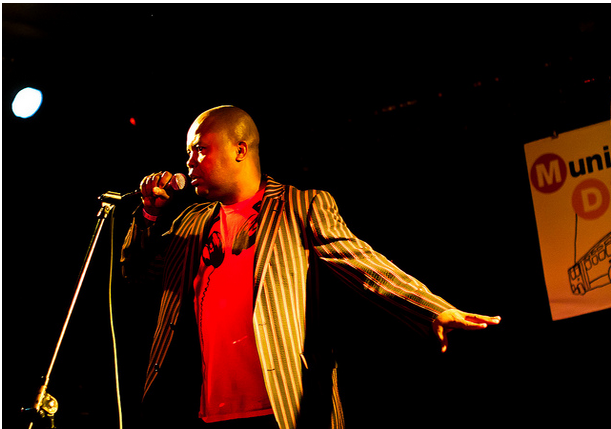 Glynn Washington, host and executive producer of NPR's Snap Judgment, gave everyone a lot of food for thought when he was confronted with a mugging on his commute.
Please enjoy, share, subscribe, and rate the podcast!
Episode 28: Mat Honan on the very important question:
What does the Forest Hill station smell like?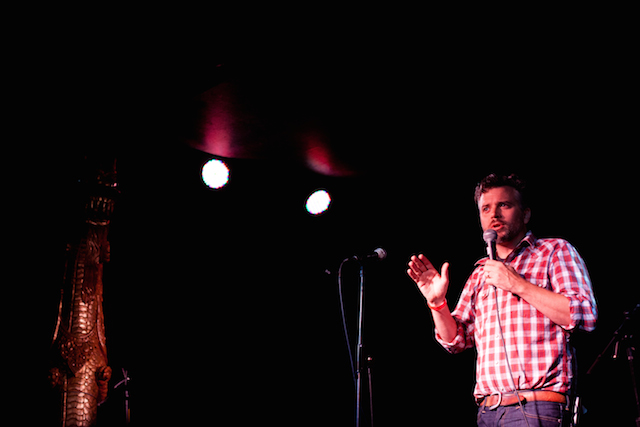 Technology journalist (and BuzzFeed San Francisco bureau chief) Mat Honan had once used Muni data to find out when the next bus was coming. Imagine that! He dug deep into Muni's history to find out why Forest Hill station smells the way it does—and what is really wafting through the air when you take a deep breath at Muni stations.
Please enjoy, share, subscribe, and rate the podcast!
Episode 27: Bay to Breakers on Muni: from Elbo Room sound man Gabe Armstrong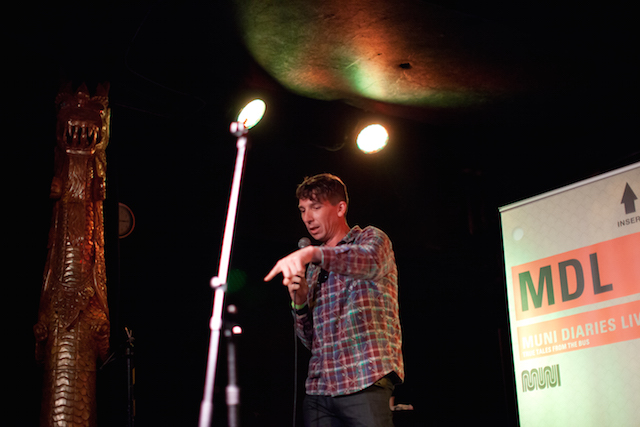 Gabe Armstrong stepped out of the sound booth (he is the audio engineer at the Elbo Room) to share his own Muni story, which happened during Bay to Breakers. Riding public transit can really change your perspective of what you should and shouldn't be afraid of in life, Gabe says. And how did he learn this? By hauling the remainder of his B2B vehicle on Muni while under the influence of jello shots, of course.
Please enjoy, share, subscribe, and rate the podcast!
Episode 26: Muni newbie J. W. Friedman meets a superhero on the bus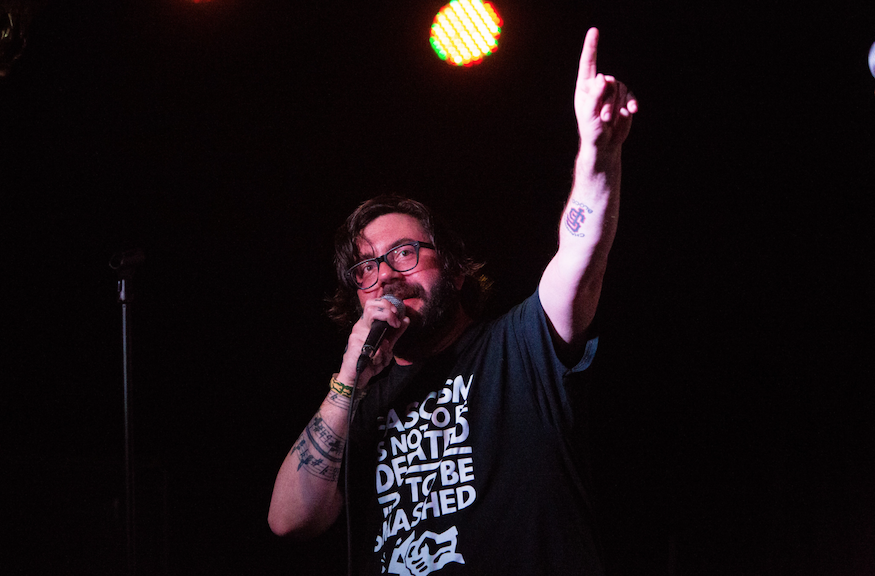 Learning the rules of Muni isn't easy, especially when you've just moved from the driver-centric state of Florida. Storyteller J. W. Friedman shares a tale of how, as a Muni newbie, he encountered an unexpected superhero on the bus.
J's name might be familiar to podcast listeners — he is the composer of our theme music that you hear every week! He is also the host of the podcast I Don't Even Own a Television, a podcast all about terrible books. You can check out his hilarious book reviews on IDontEvenOwnATelevision.com.
Please enjoy, share, subscribe, and rate the podcast!
Episode 25: BART operator Kelly Beardsley on intercom drama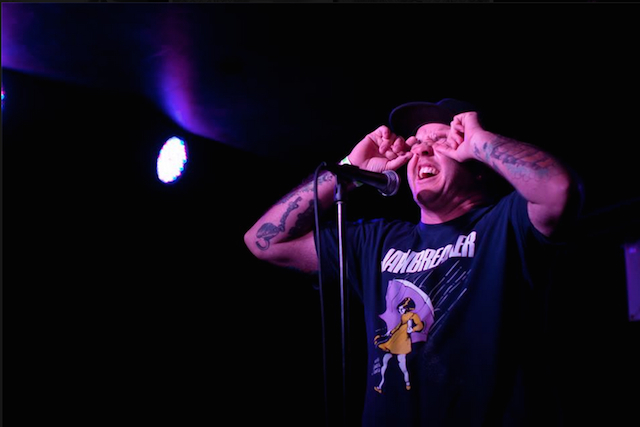 BART operator Kelly Beardsley lets us in on one little secret about driving BART: passengers love pressing the intercom button to chat with him about annoyances big and small, or even to just shoot the shit with him for no reason at all.
Please enjoy, share, subscribe, and rate the podcast!
Episode 24: Yayne Abeba on growing up on Muni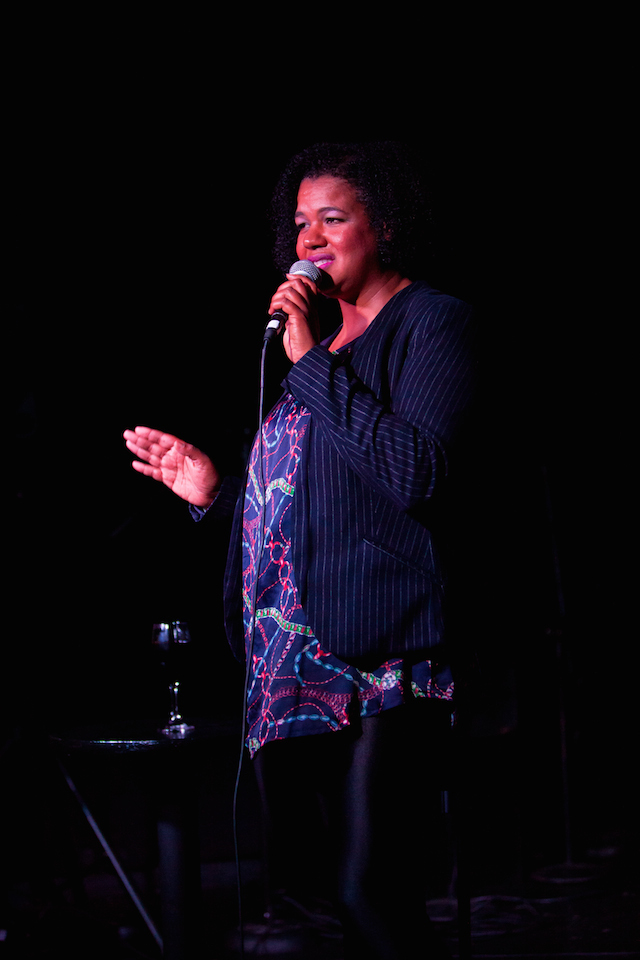 Did you know there was a movie theater on 17th Ave. and Geary that used to play lots of children's films? That was just one of the destinations that this Muni Diaries storyteller would see on her Muni journeys growing up in San Francisco. Comedian and native San Franciscan Yayne Abeba started riding Muni by herself when she was 7, along with all her relatives ages 1 to 6.
Please enjoy, share, subscribe, and rate the podcast!
Episode 23: Cynthia and Jeremy Pollock on how to set a Muni bird free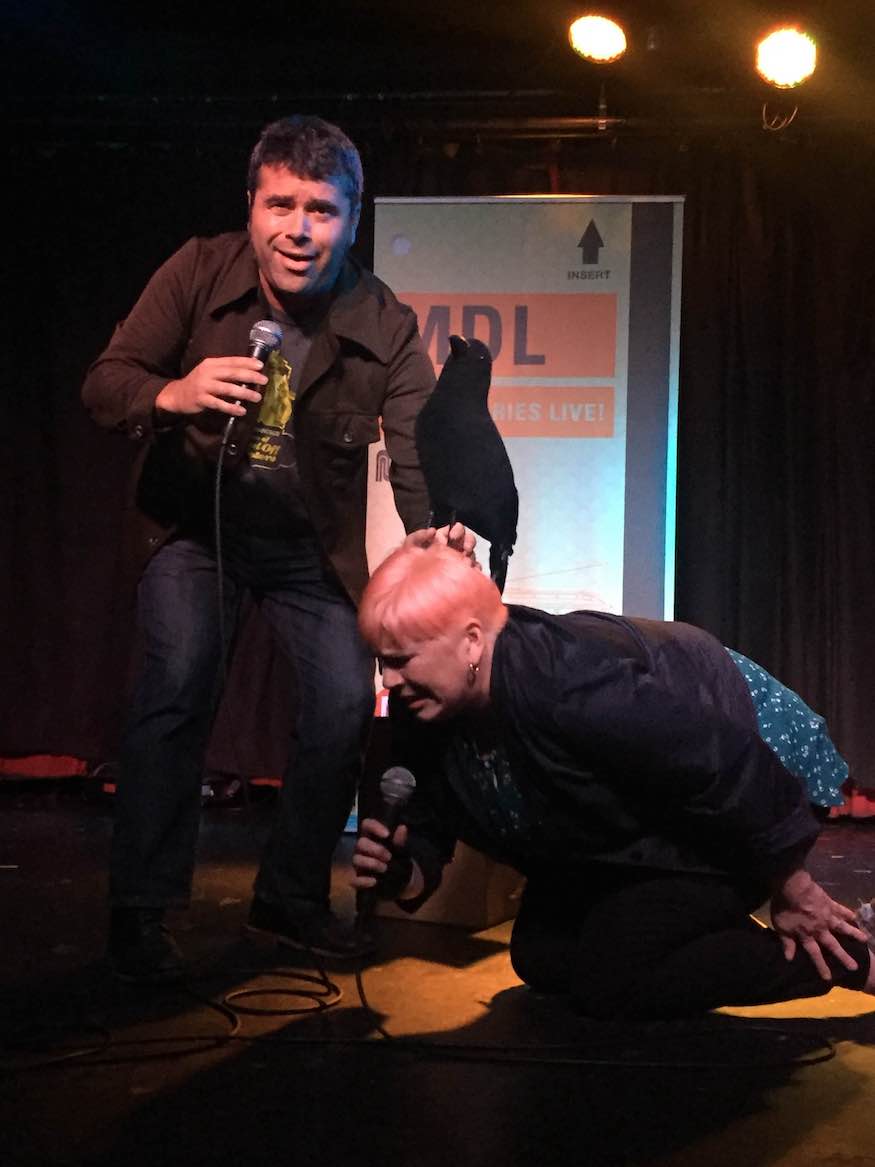 Photo by Justina Wu
Self-described San Francisco political nerds Cynthia and Jeremy Pollock took time out from writing the League of Pissed Off Voters voting guide last November to share the story of how they became briefly Twitter-famous. We found Cynthia and Jeremy when they tweeted a photo of Cynthia holding a crow on Muni, and in this story, they tell us all about this memorable ride.
Please enjoy, share, subscribe, and rate the podcast!
Episode 22: Jesse James and the rules of Muni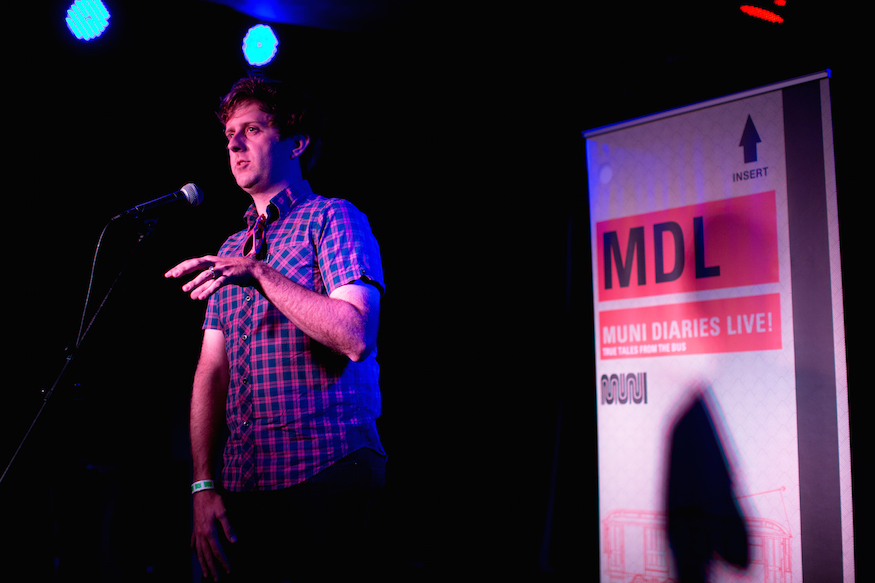 Storyteller Jesse James moved to San Francisco in the 90's with starry eyes. And when he rode Muni for the first time, he learns some important rules of surviving on the bus.
Please enjoy, share, subscribe, and rate the podcast!
Episode 21: Joe Fitzgerald Rodriguez on behind-the-scenes story of being a transit reporter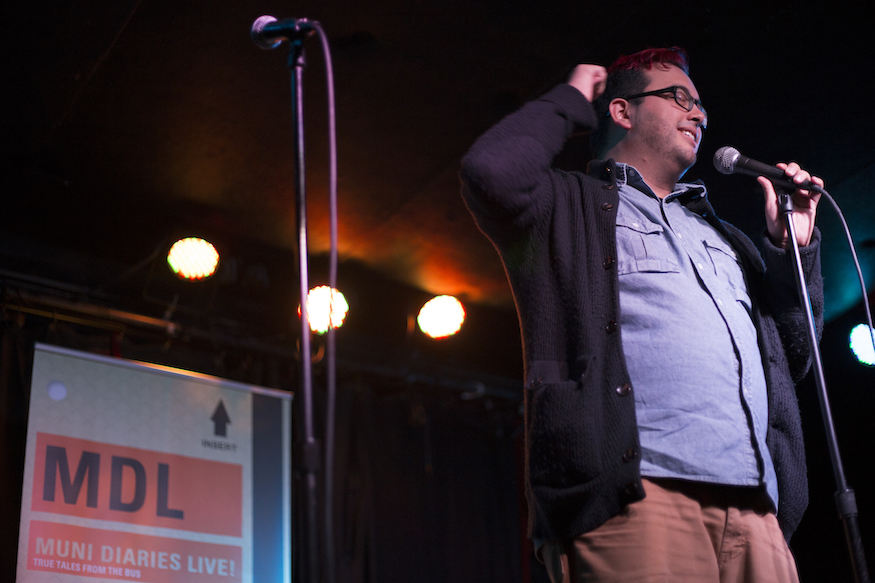 Joe Fitzgerald Rodriguez is one of the most prolific transportation reporter we know. You might have seen many of his stories about Muni and BART in the San Francisco Examiner. In this episode, Joe shares why the mundane, boring City Hall meetings he attends actually have life-and-death impact on people in our city.
Please enjoy, share, subscribe, and rate the podcast!
Episode 20: Driver Doug on the zen of driving Muni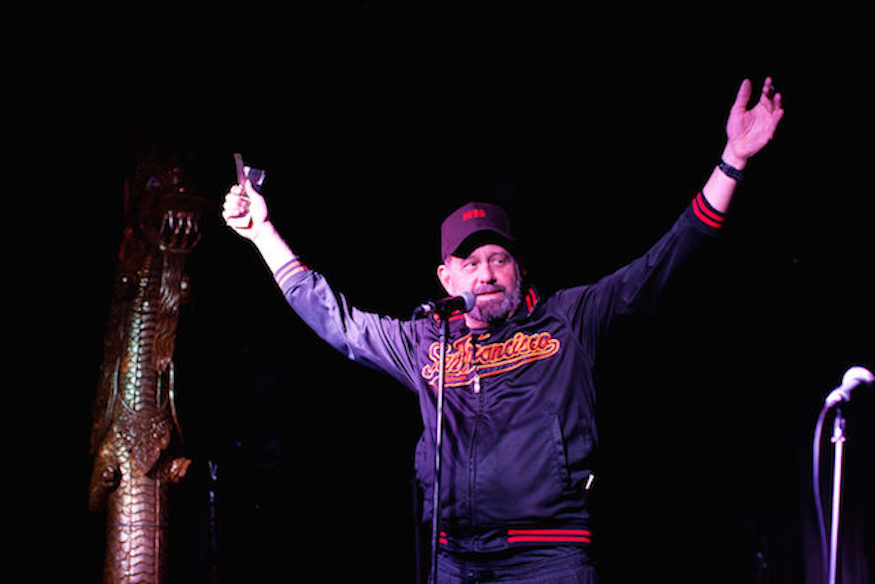 Muni operator Doug has written two books on driving the bus, and in this episode, he shares some behind-the-scenes gems. He's got his eyes on you, whether you're furtively holding your expired transfer or digging in your wallet for your Clipper card.
Please enjoy, share, subscribe, and rate the podcast!
Episode 19: Isaac Fitzgerald and college antics on the Metro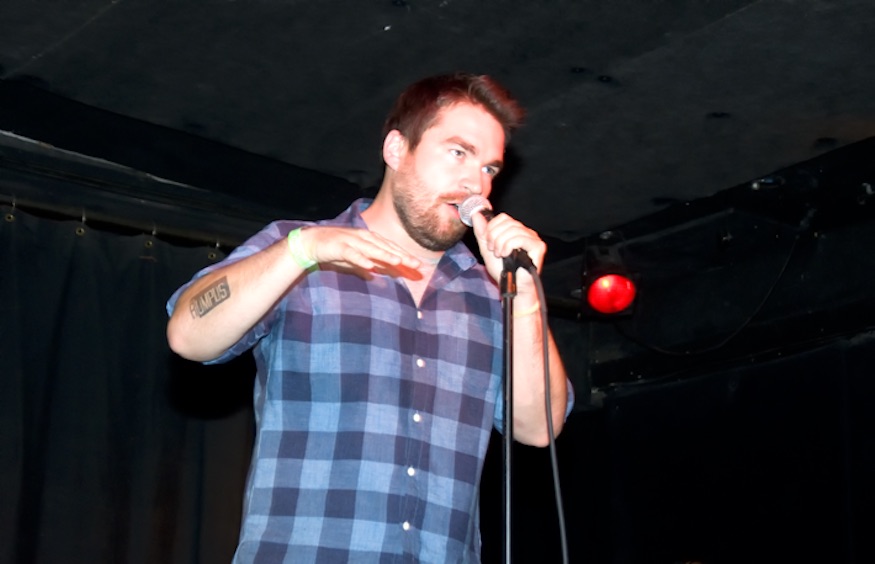 Buzzfeed Books Editor Isaac Fitzgerald proves a universal fact: stories happen on public transit in any city. In this Muni Diaries live performance, he shares the story of falling in love with a girl (and getting over it quickly) with the aid of a few heroic acts on the D.C. Metro.
Please enjoy, share, subscribe, and rate the podcast!
Episode 18: Gina Gold and one unforgettable night on BART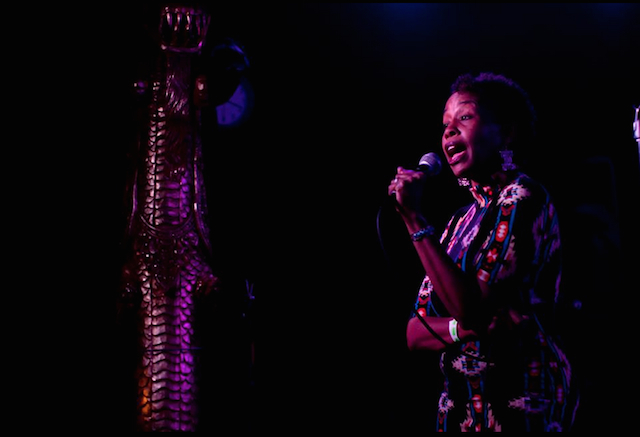 Gina Gold is the host of TMI Storytelling, a monthly series in Oakland. In this week's story, Gina shares what happened when she rode BART with her coworker from Market Street Cinema, all in the name of improving her job skills. If you're old school San Francisco, you know that Market Street Cinema was one of the oldest adult entertainment theaters, and this story is so surprising and funny that Gina had the audience gasping and howling with laughter.
Please enjoy, share, subscribe, and rate the podcast!
Episode 17: H.P. Mendoza's Ode to Bay Area Public Transit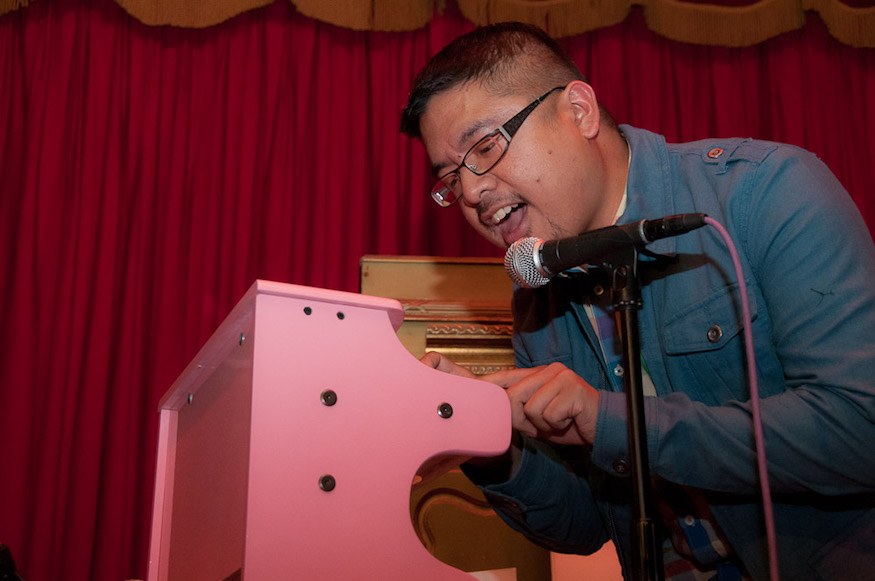 H.P. Mendoza is a San Francisco treasure. The seemingly tireless moviemaker and musician's works include Colma: The Musical, Fruit Fly, and I Am a Ghost. When he's not making movies, he's doing rad museum takeovers with '80s-style scavenger hunts. All of this, and he's also just one of the smartest, nicest people you'll ever meet.
H.P. graced the stage of Muni Diaries Live back in 2011. This week's episode is the story of how he came to love San Francisco when he was a kid thanks to his dad's Muni routes. He even included a rather catchy song about Muni and BART at the end of his performance.
Please enjoy, share, subscribe, and rate the podcast!
Episode 16: Courtney Riddle day dreams of driving Muni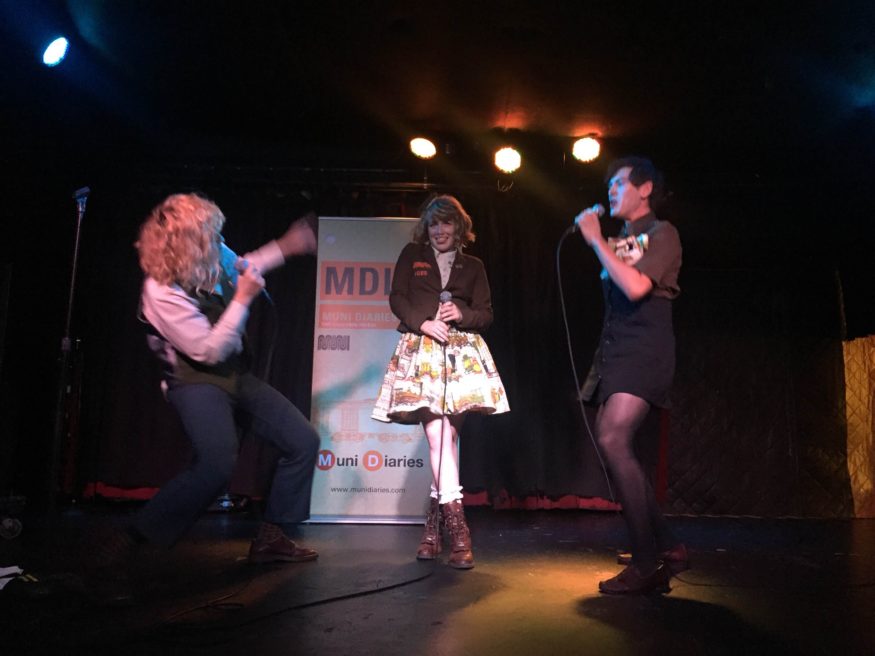 Courtney Riddle is the zine ambassador of Market Street, selling small handmade books out of a formerly abandoned newspaper kiosk, The Grand Newsstand. She's been spreading zines to unwitting tourists for more than a year now. When not sitting in peculiar street furniture, she makes her own zines, does calligraphy, daydreams about urban planning, and rides unusual Muni lines (how about that 36?).
In this episode, she shares her aspiration of becoming a Muni driver, but there's just one small problem she had to overcome.
Listen to the episode here:
Episode Extras
Courtney's fan club band (and their coordinating outfits) were the highlight of Muni Diaries Live! Watch their performance in this video.
Episode 15: Ariel Dovas and his first kiss…on Muni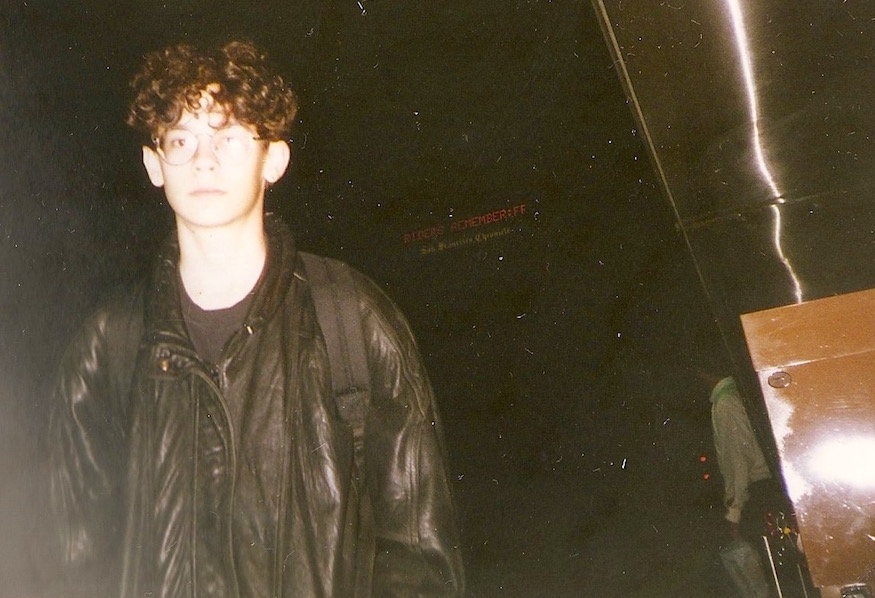 Whether you're a happy observant of Valentine's Day or you'd rather set fire to photos of your ex, you'll probably enjoy this story by local filmmaker Ariel Dovas. Ariel shared the story of his first kiss, and because he's a San Francisco native, of course this happened on Muni! Cue all the jitters, nerves, and where-do-I-put-my-lips moments.
Ariel is also the creative director at BAYCAT (Bayview-Hunters Point Center for Arts and Technology) and co-founder of the collaborative art space The Secret Alley.
Listen to the episode here:
Episode Extra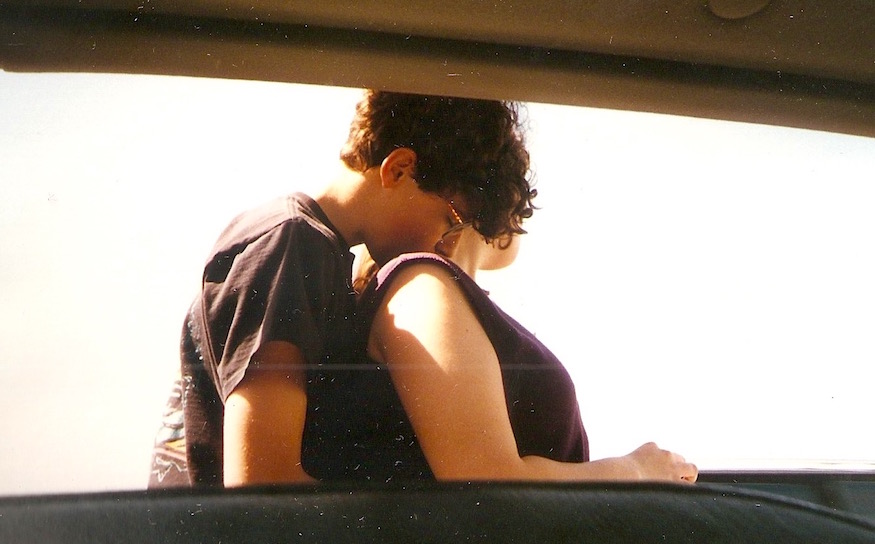 Ariel was kind enough to dig up some old photos of himself. Teenage awkwardness seems completely adorable now.
See a video of Ariel telling his story on stage at Muni Diaries Live
Episode 14: Caitlin Gill on the kind of couples who make out on Muni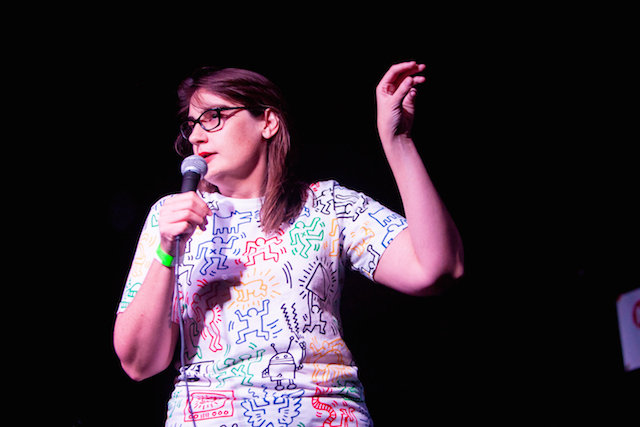 In preparation for Valentine's Day, comedian Caitlin Gill shares tales of warning for love birds who like to suck face on Muni. Hint: not a very good idea.
Episode extra
You can follow Caitlin Gill's performance schedule on her website or @robotcaitlin on Twitter.
Episode 13: Peter Hartlaub Remembers the 'Muni Booze Cruise'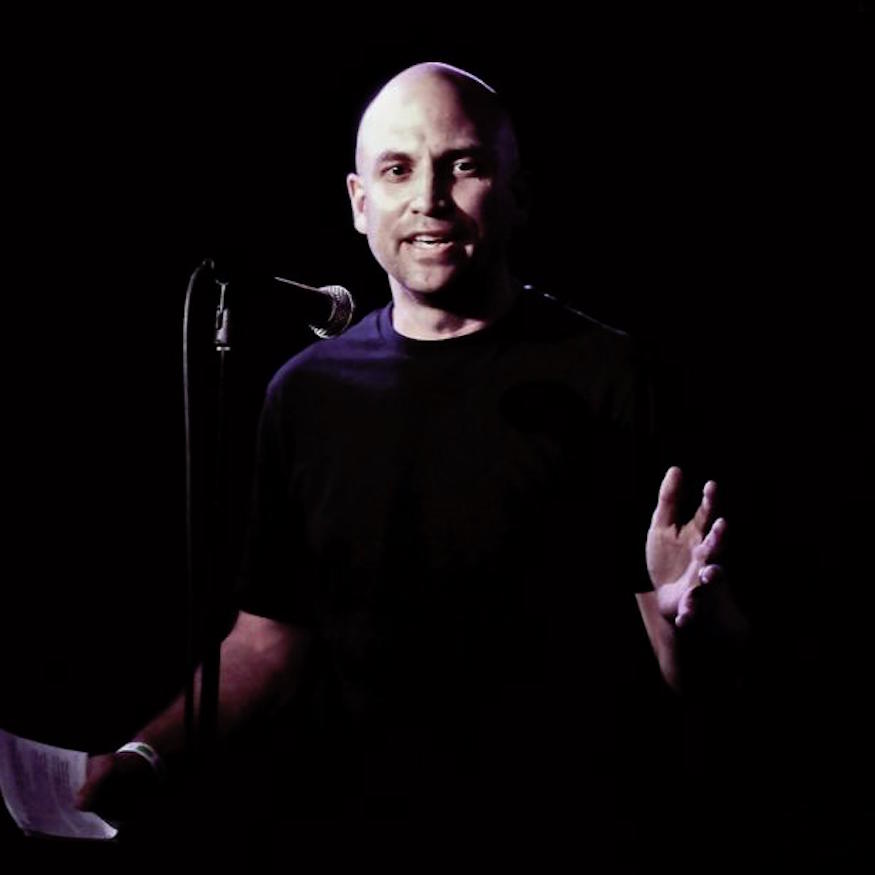 When he was a kid, SF Chronicle writer Peter Hartlaub would take public transit to 49ers games at Candlestick with his dad. Years later, he discovered "transit utopia" aboard the 77X-Candlestick Express to the stadium. That bus was filled with the rowdiest, most colorful, most loyal and dedicated football fans this city has possibly ever known. Now Candlestick and the 77X are memories, gone, but clearly not forgotten.
Episode extra: Peter sent us an update to the story he tells in this week's episode. Read it here: An update on Peter Hartlaub's 77X-Candlestick Express story
Episode 12: Writer Justina Wu on what happens when a stray animal boards the bus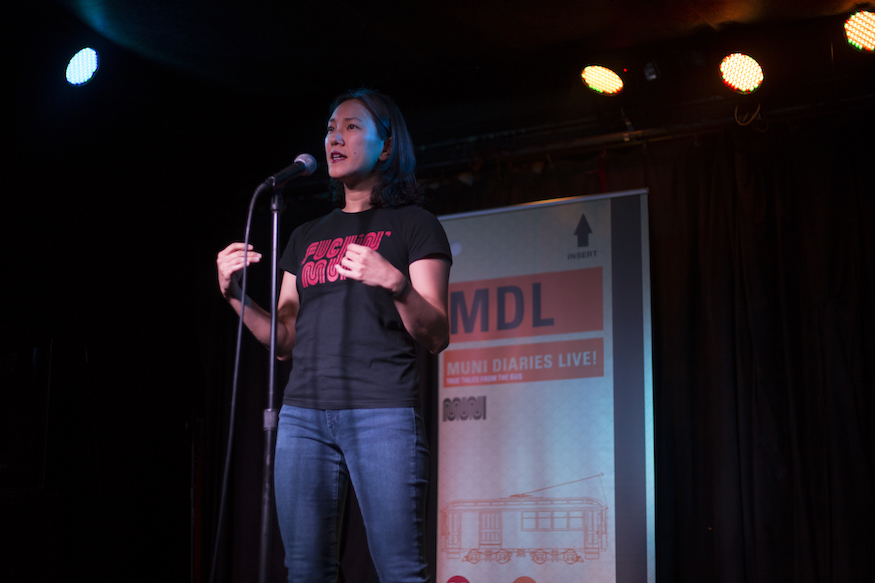 Writer Justina Wu is the producer of Beyond Borders Storytelling, a series of bi-monthly workshops and story jams for travel adventurers. In this week's story, Justina tells us about how one Muni driver really took charge of a crazy situation.
Episode 11: Aussie transplant Sarah Hunt becomes an SF local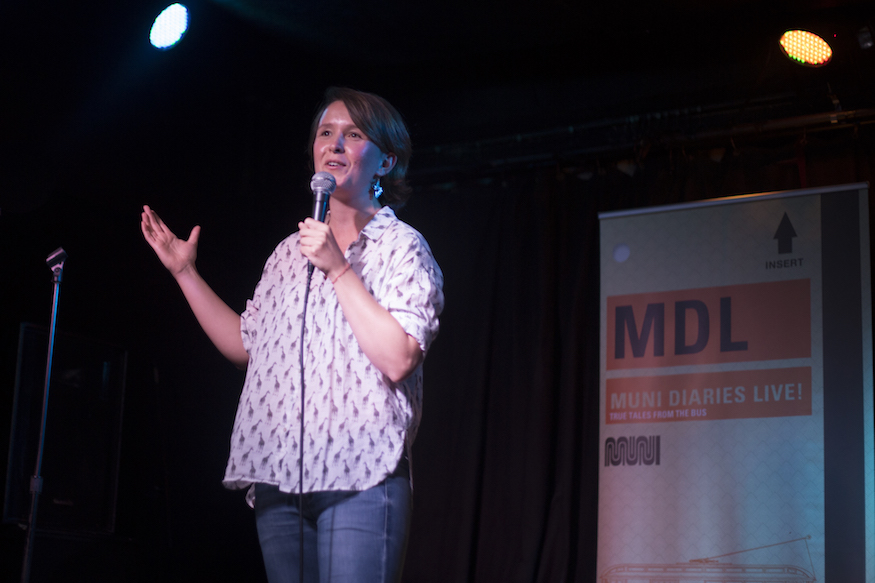 Recent Aussie transplant, cartoonist, and writer Sarah Hunt tells the story of what it's like to arrive in a strange, new land that mirrored the one she grew up watching in movies and TV. It has to be a good thing for those of us who've been here a minute to see San Francisco, BART, and the Mission through Sarah's fresh, loving eyes. Hear about all those things we take for granted as Sarah experienced them for the first time.
Follow Sarah on Twitter @sarahuntress.
Episode 10: Cara Tramontano meets SF's most enthusiastic Muni operator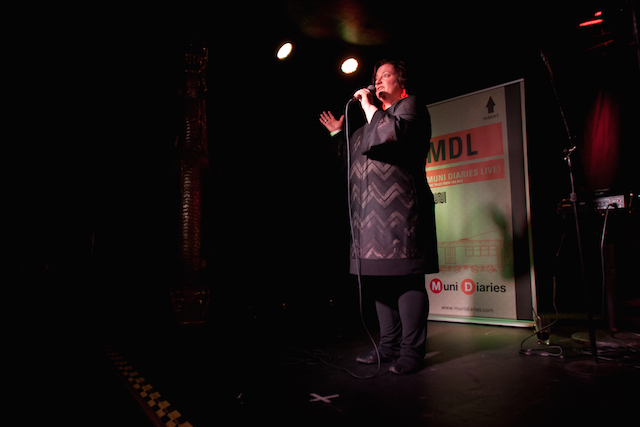 Comedian Cara Tramontano is a model Muni rider, and one day she meets her match: the world's most enthusiastic Muni driver named Edison. Edison drives Muni for one very particular, quirky reason.
Follow Cara on Twitter @thecara.
Episode 9: Klee Wiggins Owes Her Life to Muni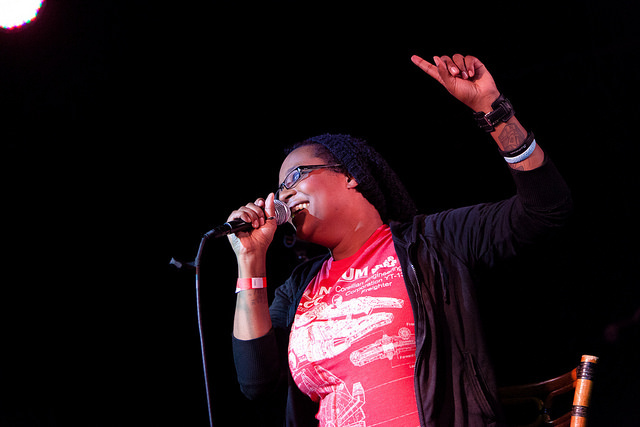 For SF native Klee Wiggins, Muni isn't all that bad. After all, if not for Muni, she might not be here to share her comedy with the world. Her origin story starts in the '70s, when, as Klee describes it, Muni was a "mafia of sorts." Stories in her early San Francisco life are tied intimately to various bus lines, including some that no longer exist.
Episode extra:
Check out the serendipitous way we stumbled upon Klee somewhat randomly:
Listen to Klee Wiggins at Muni Diaries Live: 'I wouldn't exist if it weren't for Muni'
Episode 8: Kristee Ono on how she found her own Muni community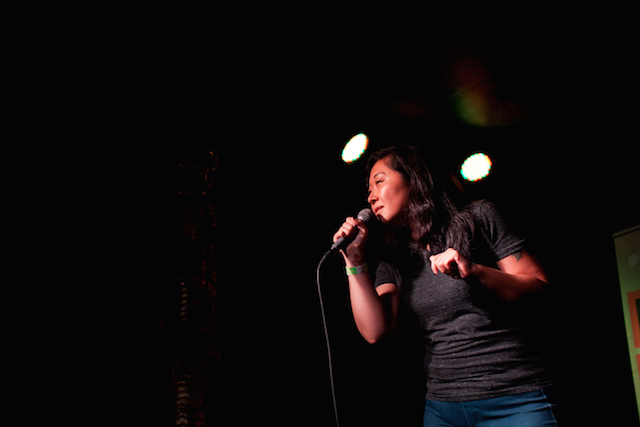 Episode extra:
Watch Kristee tell her story at Muni Diaries Live at the Elbo Room. You can find Kristee on her blog and Twitter.
Episode 7: Tarin Towers—Muni cuties and expecting the unexpected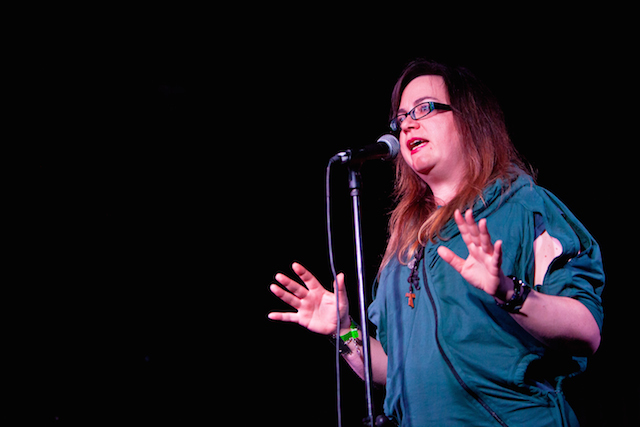 Tarin Towers is a writer, author of Sorry, We're Close, and a longtime San Francisco resident. She's been riding Muni since 1995; the 22-Fillmore, a transit-stories treasure trove, was her chariot to a graveyard shift in the Japantown Denny's. In this episode, she tells a tale of transit during the dot-com wave, cute people on the bus, and expecting the unexpected.
Take a listen:
Episode 6: Beth Spotswood Learns to Ride Muni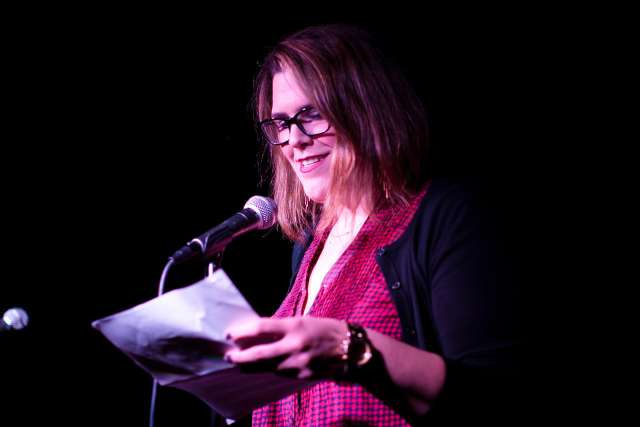 San Francisco writer Beth Spotswood tells the tale of how a group of Muni riders banded together during a slight bus malfunction. With the help of a good friend and her phone's audio recording app, Beth became a Muni pro during the course of one commute home.
Take a listen:
Episode extra:
Listen to audio that Beth recorded of her bus driver telling boarding passengers which Muni route it was:
Episode 5: BART operator Kelly Beardsley's story on scatology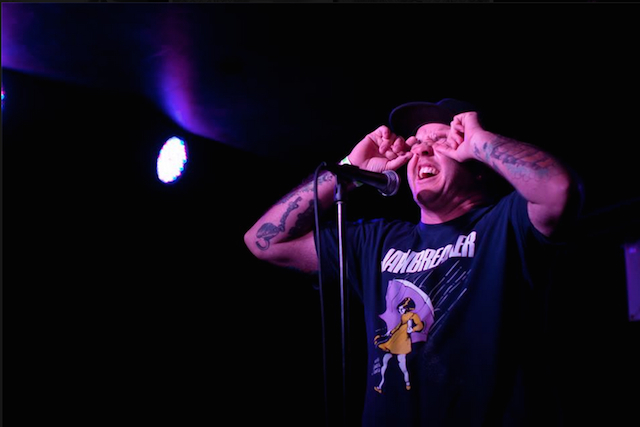 Kelly Beardsley is a BART operator who has been telling stories about his wacky jobs in and around town for the last 10 years. Over the course of 16 years, he has worked as a bike messenger, a locksmith, a tow truck driver, a school bus driver, a tour bus driver, and now a BART train operator. In this episode, he tells us how BART operators deal with some serious shit.
Take a listen:
Episode extra:
Here's Kelly in his uniform at work: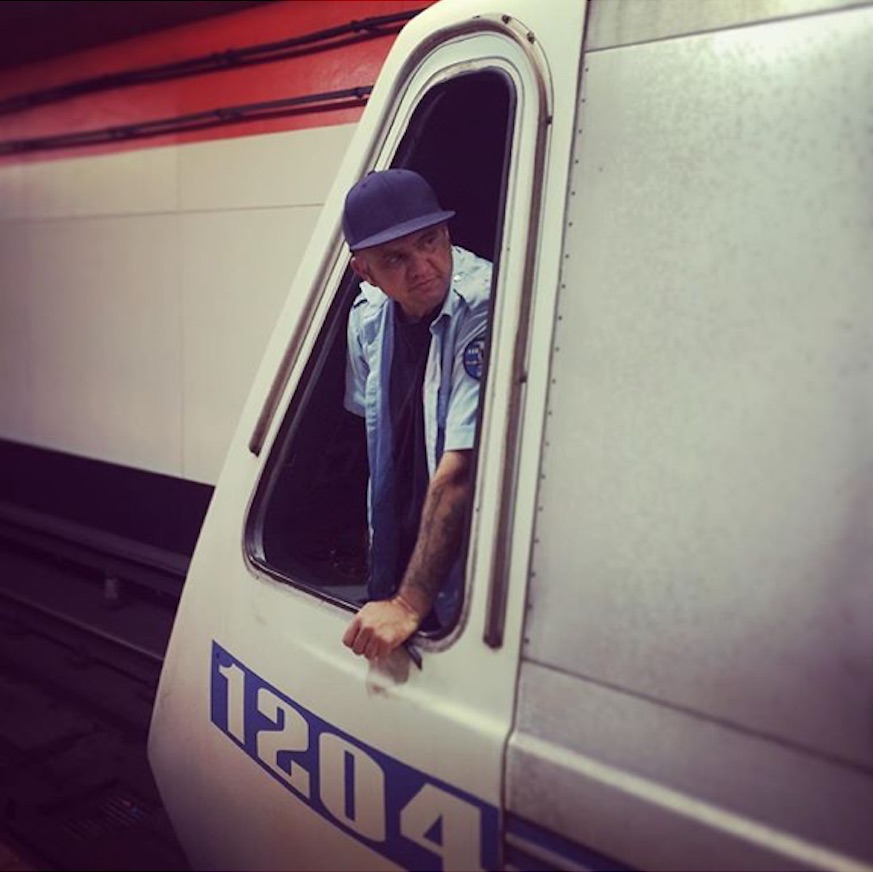 Episode 4: Wonder Dave's hot and discreet Muni convo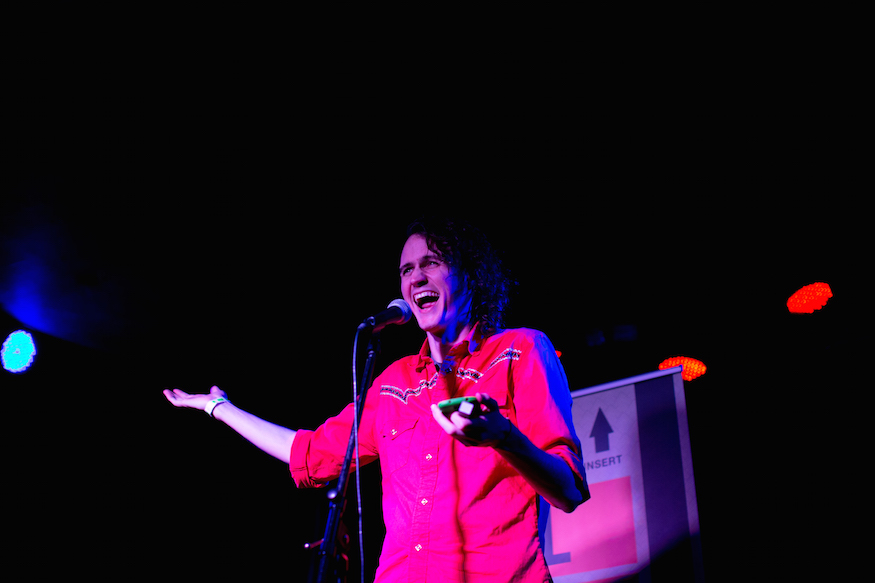 Storyteller Wonder Dave uses his time on Muni wisely and explains the etiquette of a hot phone conversation on the bus.
Take a listen:
Episode 3: Jesse James on the life blood of San Francisco, the 38-Geary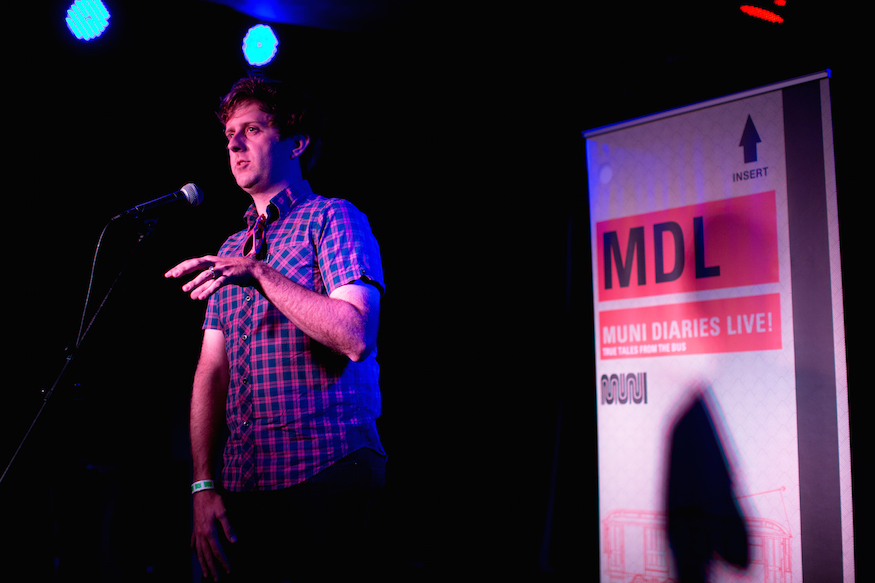 Storyteller Jesse James and his mom visited San Francisco years before he would eventually moved to the city, and Muni was a large part of the impression Jesse was left with. "All of my stories are on the 38, because it's the lifeblood."
In this episode, hear Jesse describe one of his first Muni rides ever.
Take a listen:
Episode 2: BART efficiency expert Mandy Hu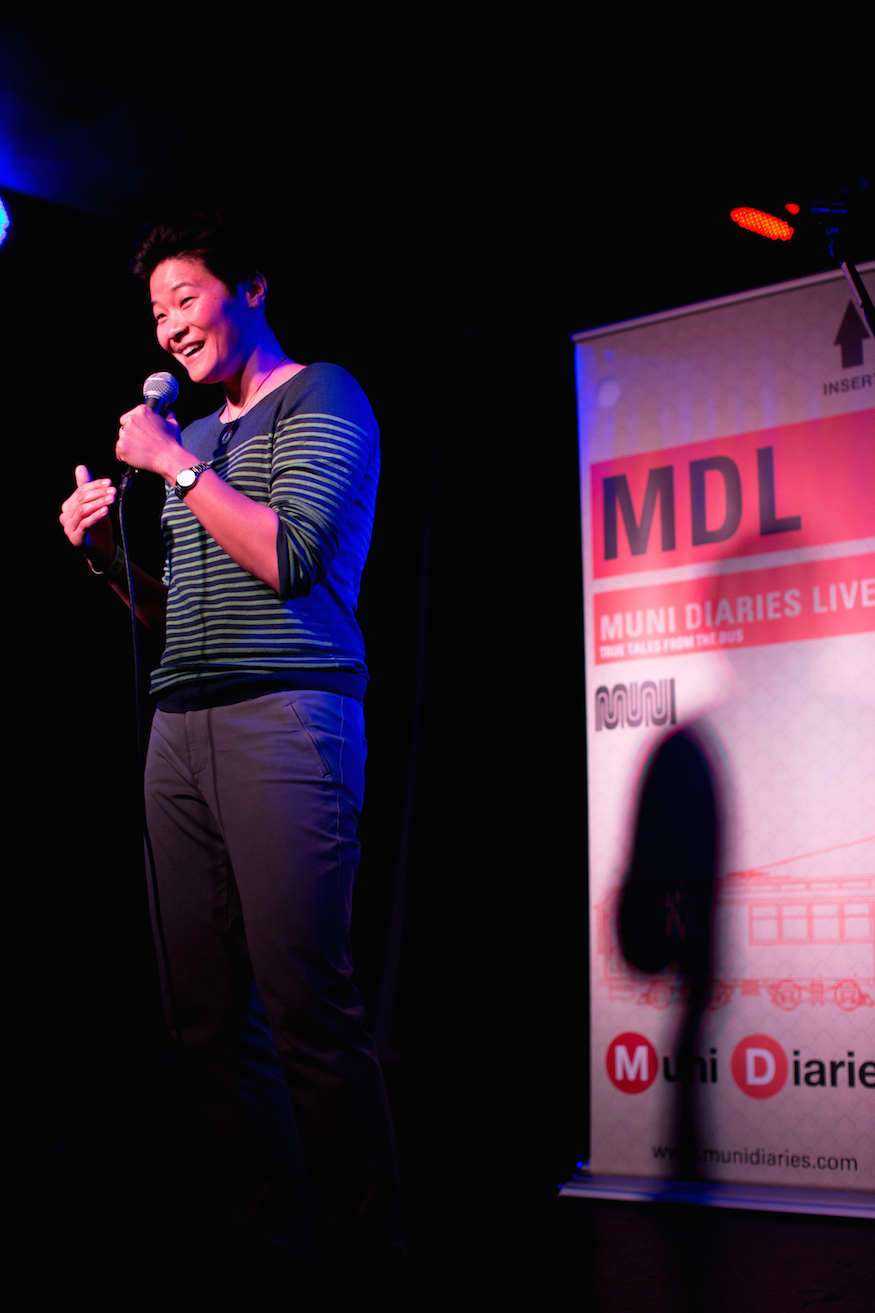 In this episode, storyteller Mandy Hu shares how she finally changed her habits as the most efficient BART rider in town.
Take a listen:
Episode 1: Chris O. and his surprise Muni reunion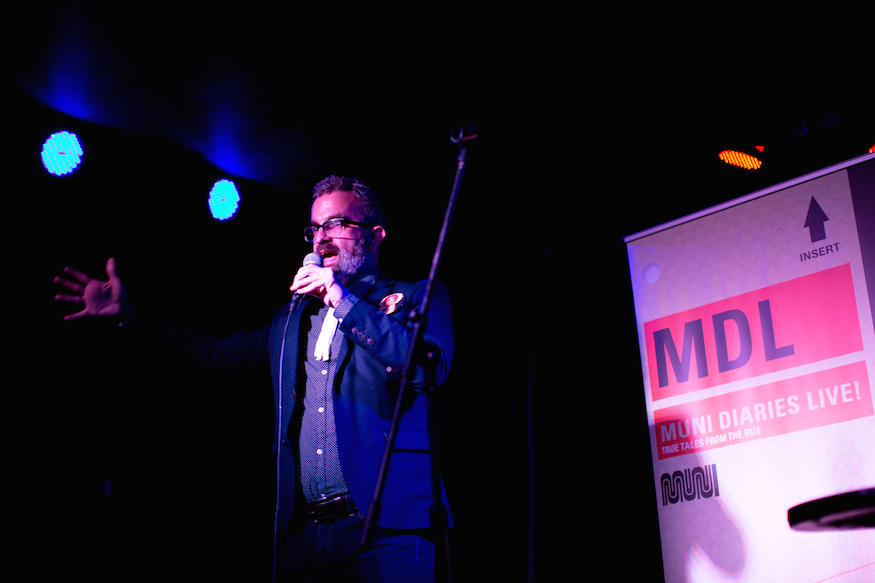 Chris O. regaled us with a story of running into someone he knew from a past life on the bus. Chris O. is a musician and hair stylist at Honeycomb Salon in Noe Valley who has an impressive record collection.
I was taking the 19-Polk bus for the first time. In 2003, the buses that were used for the 19 line were the most florescent light-flickering, brownish yellowy interior-having, murdery buses in the whole city. They just looked like you were gonna die on them. We all get on the bus and I notice there is this guy staring at me. I thought: Is this like a "Cruising me to have sex thing, or pretending to cruise me to have sex thing so you can kill me?"
Take a listen:
Episode extras:
Event photo credit: Right Angle Images