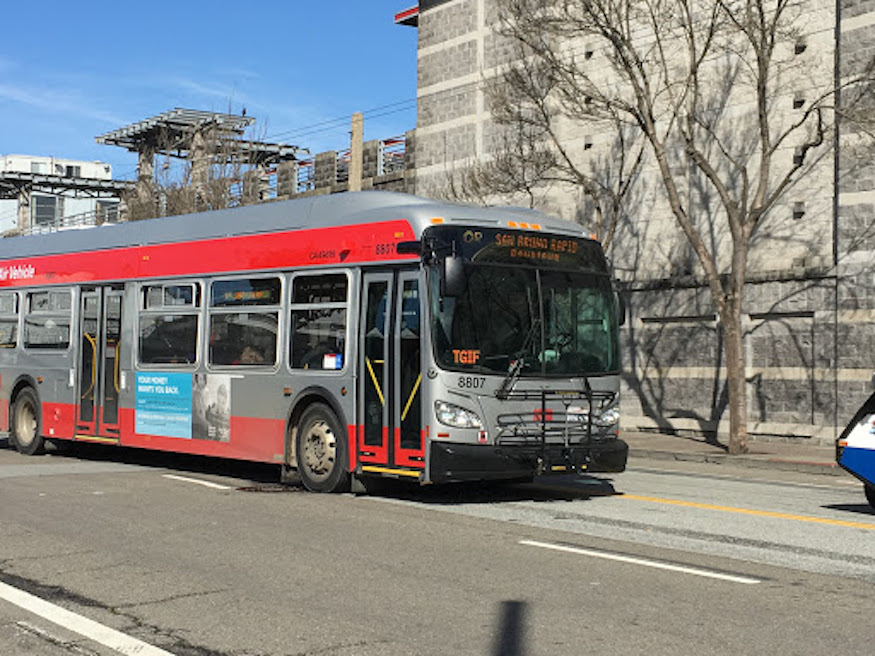 Photo by Bruce Halperin
President's Day Holiday Muni Service
Monday, February 20 (President's Day Holiday): Muni service will operate on a Saturday schedule.
Chinatown New Year Run
Sunday, February 19: The Chinatown New Year Run will begin at 8 a.m. and be followed by a festival in Portsmouth Square.
For more event details, visit http://www.chineseparade.com/ymca.asp.
The race route will begin on Grant Avenue and Sacramento Street, travel along Grant Avenue, west on Pacific Avenue, north on Stockton Street, east on North Point Street and south-east onto The Embarcadero. The race route will continue along The Embarcadero, west on Washington Street, south on Battery Street, west on Pine Street and north on Kearny Street to Clay Street.
The following street closures will be required from 7 to 9:30 a.m.:
Grant Avenue between Pine Street and Pacific Avenue
Pacific Avenue between Grant Avenue and Stockton Street
Stockton Street (northbound traffic lane only) between Pacific Avenue and North Point Street
North Point Street (eastbound traffic lane only) between Stockton Street and southbound Embarcadero
Southbound Embarcadero (bike lane and one traffic lane only) between North Point and Washington streets
Washington Street (one westbound traffic lane only) between southbound Embarcadero and Battery Street
Battery Street (most westerly traffic lane only) between Washington and Pine streets
Pine Street (most northerly traffic lane only) between Battery Street and Grant Avenue
Kearny Street (most easterly parking lane and traffic lane only) between Pine and Clay streets
The following street closures will be required from 6 to 11 a.m.:
Walter U. Lum Place between Washington and Clay streets
The following Muni line and routes will be affected:
California Cable Car
1 California
8 Bayshore
10 Townsend
12 Folsom-Pacific
30 Stockton
39 Coit
45 Union-Stockton