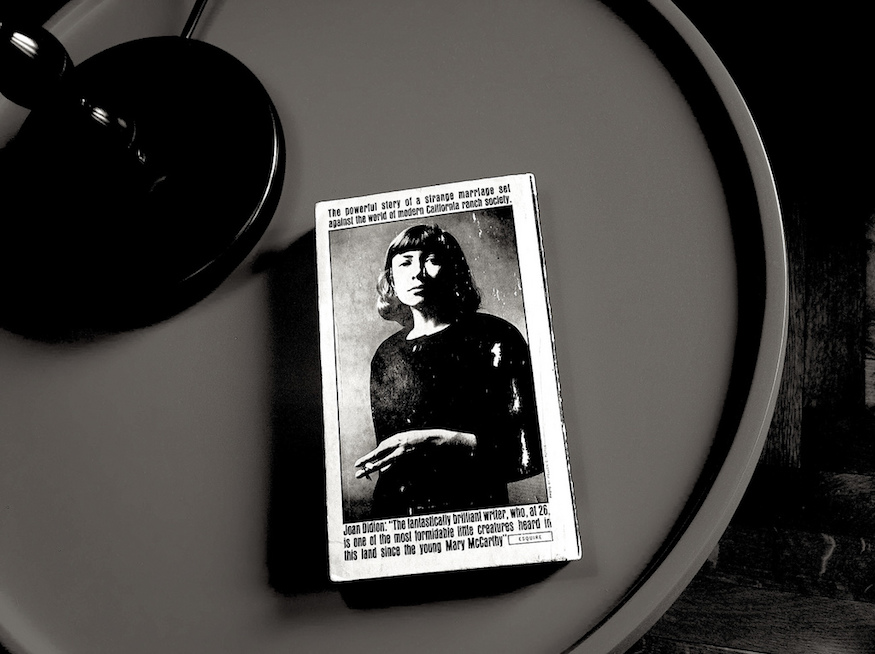 How do you go from humble grad school student to being on stage with one of America's literary icons, all in a matter of days—especially when those days are ones following the terrorist attacks on Sept. 11, 2001? This is exactly what happened to one San Franciscan, who met his intellectual idol, Joan Didion, who was speaking at City Arts and Lectures soon after the towers fell.
Our storyteller, Judson True, was a journalism grad student at the time. After a series of nerve-wrecking events, he ended up interviewing Didion on stage at the Herbst Theater. For this podcast episode, he unearthed an ancient email thread from his Yahoo inbox, taking us back to how he got plucked from his classroom and placed onstage with his favorite writer.
Having moved from the midwest to San Francisco, Judson says that "everyone has their own San Francisco. That's one of the great things about a real city." Meeting Didion that day marked a significant moment in his time here that defined what San Francisco was, and is, to him.
Listen to this story (full transcript below):
– iTunes
– Download
– All your fav podcast apps
You might remember Judson from one of our early Muni Diaries Live shows, which took place right after he left his post as the SFMTA spokesperson (perhaps one of the most stressful city jobs ever?). He's currently the chief of staff for California State Assemblyman David Chiu.
This story is an installment of San Francisco Diaries, our spinoff series, which just celebrated its first birthday! Thanks to your support on Patreon, we've been able to record lots of new stories in our podcast studio. If you like these stories and can spare your coffee money for a day or two, we'd appreciate your help. You can find us at Patreon.com/munidiaries.
Know someone with a great story about San Francisco? We are all ears—submit your own story at muni.diaries.sf@gmail.com.
Photo by @goincase
=== Transcript ===
I found out about the terrorist attacks of September 11, 2001, from my wonderful but soon to be ex-girlfriend who had just moved to Taiwan on a Fulbright. She lived in the future, so she saw the attacks on TV while I was sleeping. She called and told me what was happening and I turned on the news in my rented San Francisco apartment. I spent those devastating hours in shock with the rest of the world. Read more