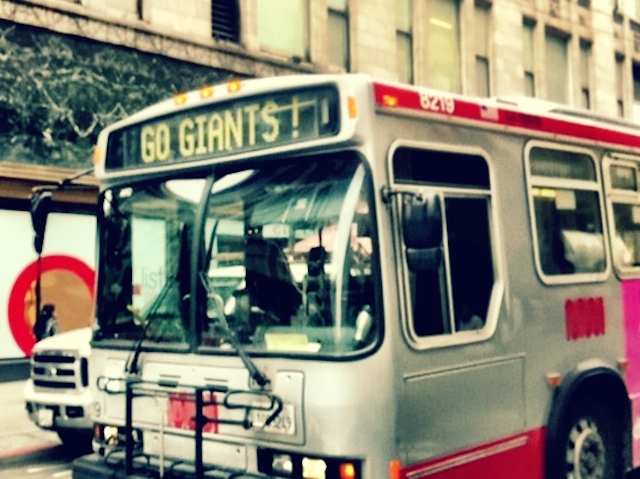 Photo by Jamison Wieser
So, the Giants won the World Series. Teams that accomplish this rare* feat typically hold parades in their hometown so that their fans can: stand/sit around for hours hoping for a chance to see their heroes in the flesh; actually experience confetti.
* if by rare you consider that this will be the third such parade in San Francisco in the last five years hey-oh!
The Giants' World Series parade is happening at noon today, you guys. Here are the details and how they will affect Muni service:
A parade and celebration will honor the World Champion San Francisco Giants along Market Street and at San Francisco's Civic Center tomorrow afternoon. Baseball fans are encouraged to celebrate safely. To facilitate an enjoyable experience for all, the San Francisco Municipal Transportation Agency (SFMTA), which oversees all transportation in the city, including the Municipal Railway (Muni), is encouraging attendees to ride public transportation to and from the World Series celebration.
(more…)