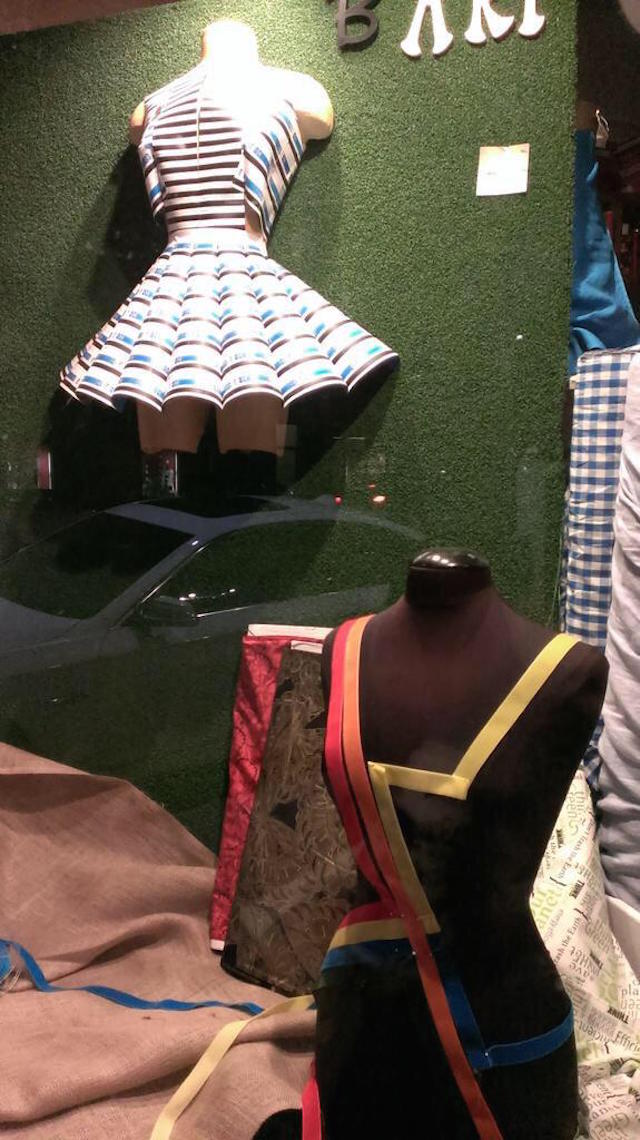 It's hard to imagine wanting anything BART touching your bare skin. But these dresses—one made with BART tickets, the other inspired by a station map—are amazing. (Spotted in the window of Piedmont Fabric in Oakland.)
This Bay Area transit-inspired fashion isn't a one-off, either. Check out this rad Muni maps dress and this corgi dressed like a BART train.
These Clipper Card and Fast Pass Halloween costumes (who are those dorks, anyway?!) don't involve nearly as much fashion-design know-how or, um, style, but we enjoy them all the same.
h/t Claire Little