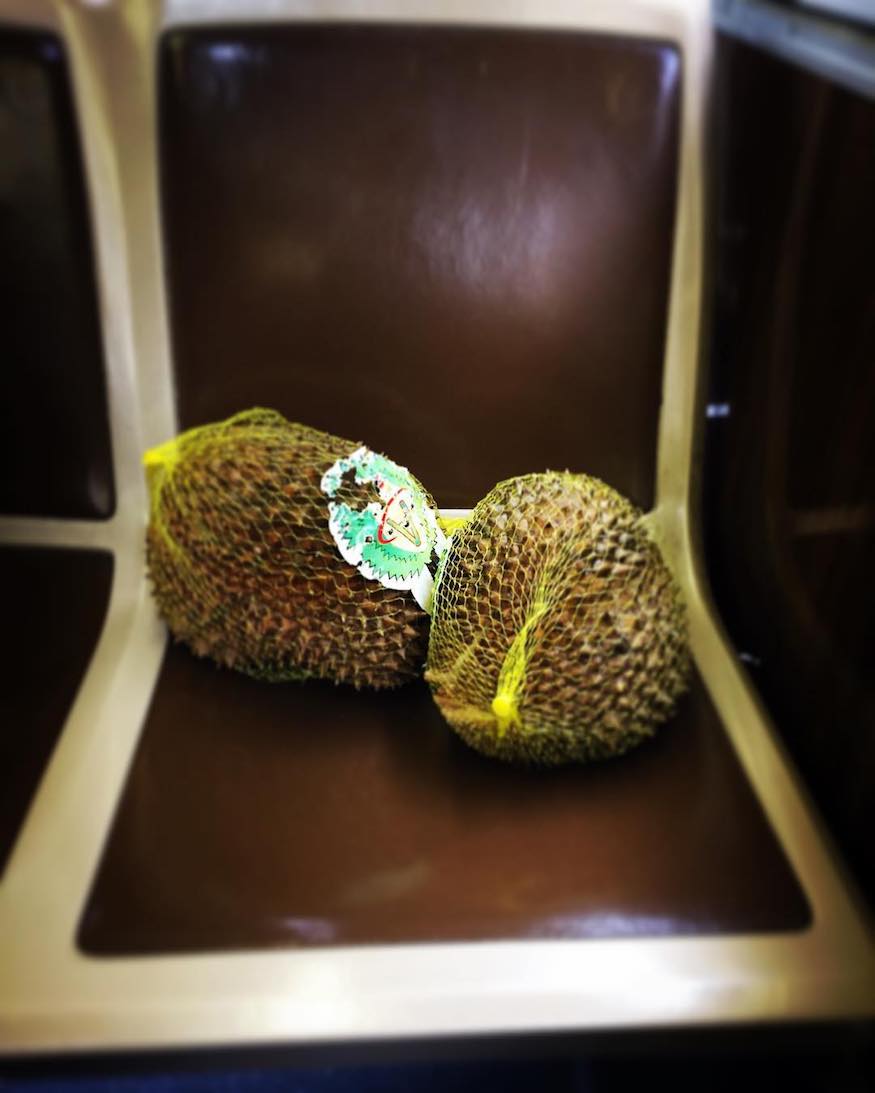 Depending on your preference, this is either the best or worst thing you've ever smelled on Muni. Those of you who have been or live in the tropics: am I right? Spotted by @chuinonthis on Instagram, these two durian fruits are just chillin' free on the seat. They're not even wrapped in layers of newspaper and garbage bags like how my aunt used to smuggle them on the plane.
If you've been to southeast Asia, you know that durian is famous for its potent smell. Anthony Bourdain famously said that the scent is "indescribable, something you will either love or despise…Your breath will smell as if you'd been French-kissing your dead grandmother." It's so bad that Malaysian public transit banned it from its trains.
But here on good ol' Muni, you can let your freak flag fly, durians included! I'm told that the actual fruit tastes like a lovely sweet custard.
Hear our best Muni stories live on stage! Muni Diaries Live is back on Nov. 5 at the Elbo Room. Tickets on sale now!