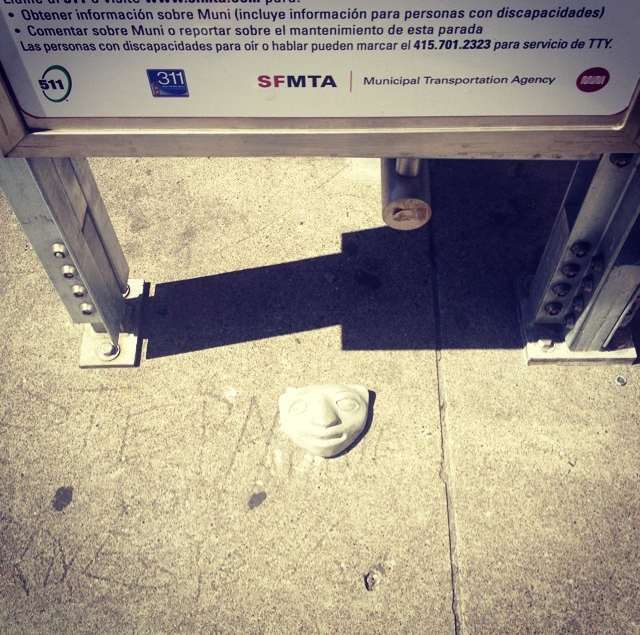 Photo by danny_frield
Have you seen those strange smiling plaster faces around town, popping up between bike racks and on sidewalks? There's one in FiDi on Sutter between Kearny and Montgomery, one along Clarion Alley, and one that Bernalwood's neighbor Ned saw all over Cortland Avenue. Now we've found another one at a Muni stop in Noe Valley, courtesy of danny_frield.
Spoiler alert: MissionLocal says that the smiling faces are by artist Bruce Hallman, and you can take one home if you'd like!