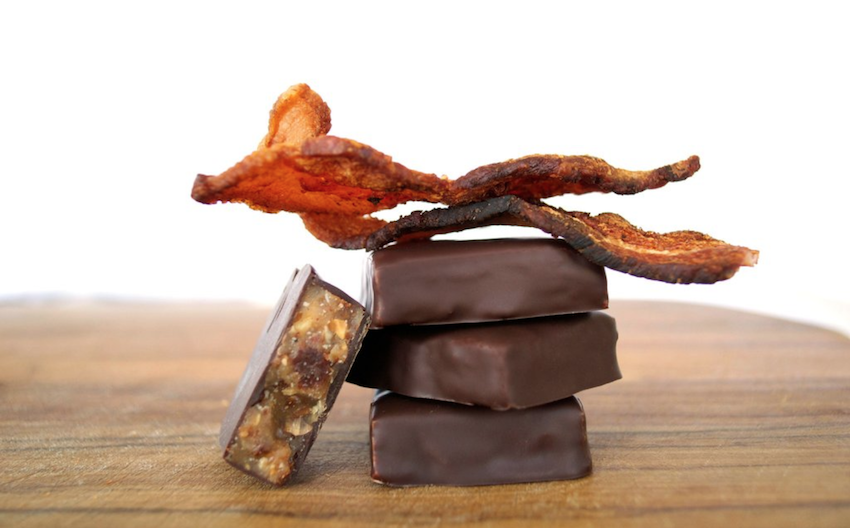 Once upon a time, an evil retail overlord made up the term "Cyber Monday." But fret not, as these local shops are our chance to save the planet from big box boredom. We picked some of our favorite San Francisco makers for your holiday gifting (or treat yo'self) needs.
Our first pick is the addictive Bacon Crack, pictured above, from chocolatier Nosh This. Its secret super power? Flaky butter-toffee made with Zoe's Meats' Applewood-smoked bacon, toasted organic Kashiwase Farms almonds, Gilt Edge Creamery butter, all enrobed in chocolate. I'm a big fan of the balsamic vinegar salted caramel too.
Nosh This Bacon Crack, $15.
Mash up your love for Stranger Things and your city in one shirt:
Avenue Dry Good's "Sucka Free" tee does just that. If you're at Avenue Dry Goods IRL (in the Sunset on Irving and 42nd Avenue), don't forget to say hi to store's proprietor, Eve Batey, who also served at the helm of beloved SFist (RIP) for many years.
Avenue Dry Goods Sucka Free tee, $40
Free shipping for orders over $50