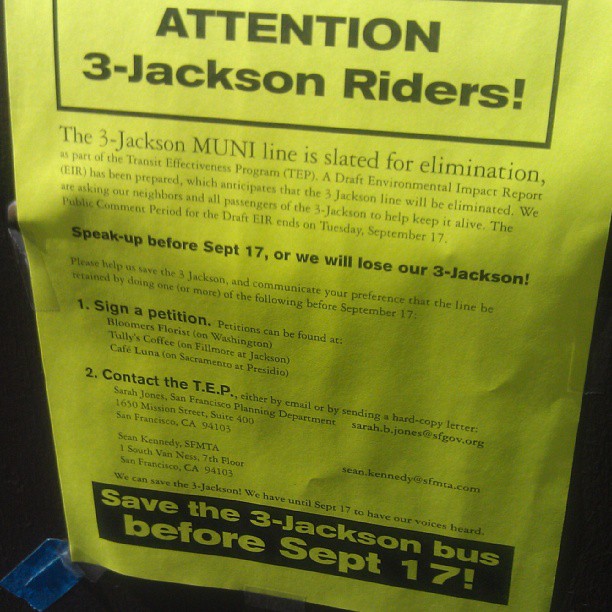 Photo by mariposaluna415
Put your public-process hat on, 'cause it's time to know stuff.
This little story, like many these days, starts on Facebook. Maria posted this on the Muni Diaries Facebook page:
Hey, just got off of 3 Jackson and I saw a notice that said that 3 Jackson was being eliminated from the entire muni system and that there is a petition to save 3 Jackson. Does anyone know what muni document says that 3 Jackson's being eliminated?
And we were all HWWWWA? Our social channels had nil on it until this point, and I thought, surely, some ire-laced vitriol wrapped in all-caps would've wandered our way if this was truth.
Read more