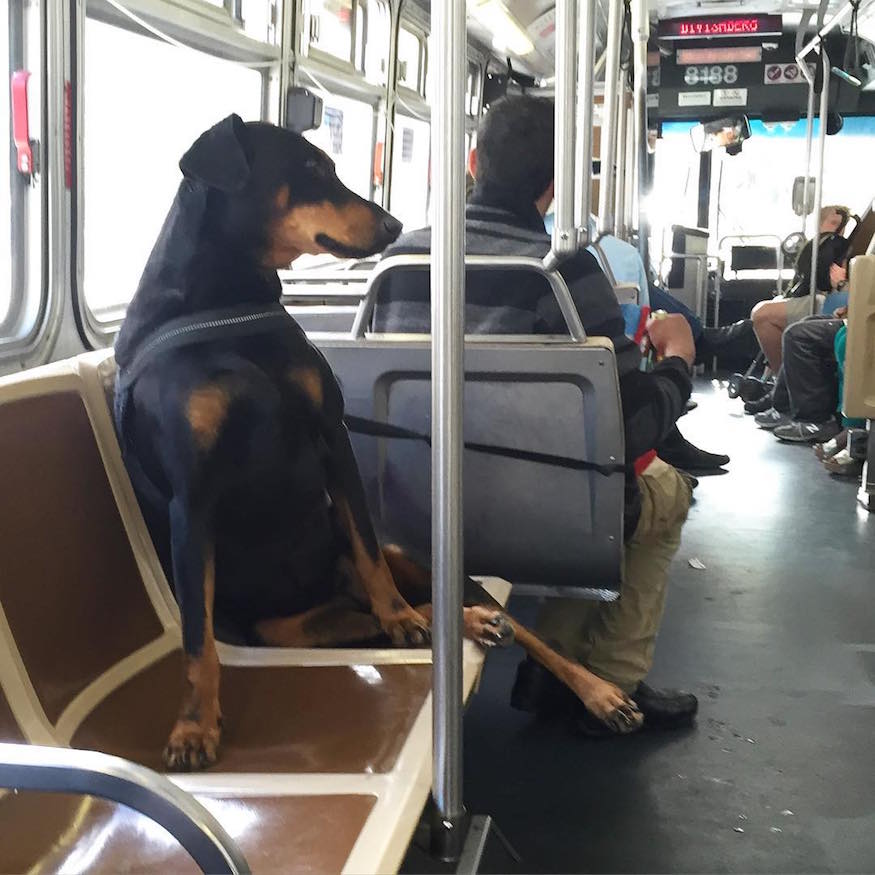 How to sit gracefully: "Ease into your chair with your knees together. Keep your torso straight without leaning forward. While you will eventually cross your legs, the act of sitting down is identical to the one used for maintaining traditional ladylike posture."*
Add: Drape your leash gently over your shoulder toward the direction of your human, taking care that there is enough room between you and his seat.
Thanks @thrifteye for this Muni moment. Here are all the amusing moments from the Muni zoo.
Got yours? We're only one tag away on Instagram. Wave hello at #munidiaries.
*Source: Wikihow